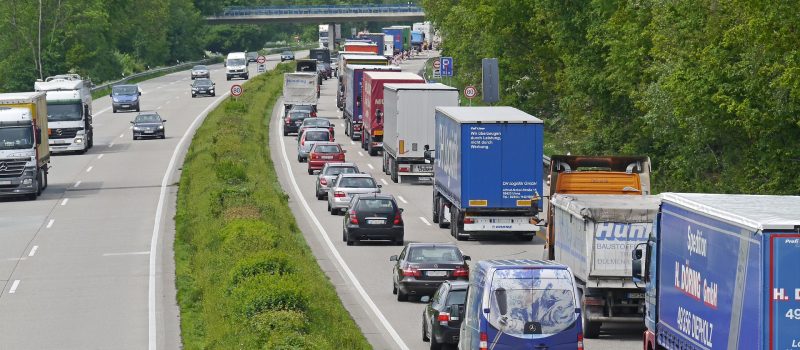 $1.56M Award to Woman Hurt in Crash with U-Haul Truck
By Dean I. Weitzman, Esq. on July 29th, 2016
A Philadelphia Common Pleas Court judge has awarded $1.56 million in damages to an elderly woman who was seriously injured when the car she was riding in September 2012 in Warrington, Pa., was struck from behind by a U-Haul truck being driven by a truck rental customer.
The victim, Lillian Parola, was hurt when the rental moving truck, which was being driven on Easton Road near Titus Avenue, crashed into the vehicle as she sat in the rear passenger seat on Sept. 30, 2012, according to a July 21 story in The Legal Intelligencer.
The U-Haul truck was being driven by Steven Inlander, who was driving the truck after it had been rented by his mother, Jill Inlander, according to a defense pretrial memo, the story reported.
Parola suffered "life-altering injuries," according to a plaintiff's memo and had to be cut from the damaged vehicle after the crash by first-responders using special equipment, the story reported. She spent more than a month being treated at Abington Memorial Hospital.
The victim suffered jaw, rib, right femoral neck and pelvis fractures from the crash, as well as a C7 spinal fracture, left hip dislocation and lung contusion with right hemothorax, according to a plaintiff's memo. "She has required a permanent caretaker since the crash, walks with a walker, and has memory issues, in addition to constant pain, the memo said."
Since the rear-ender crash, the victim has undergone more than $810,000 in medical expenses and continuing home care costs of $147 per day, the story reported.
The judge in the case ordered compensation be paid of $1 million for non-economic damages, $348,000 for past medical expenses and $214,620 for future medical expenses, according to the story.
These kinds of tragic legal cases occur every day when innocent victims are severely hurt or killed in vehicle crashes through no fault of their own due to the actions, inattentiveness or indifference of others. That's why it is critical to have a legal team on your side that uncovers every fact to bolster your case and maximize your damage award.
We here at MyPhillyLawyer stand ready to assist you with your legal case if you or a loved one is ever seriously injured in a vehicle incident or accident anywhere in the United States. We represent the families of victims who die in such tragedies as well, to ensure that their families receive every penny of damages that they are eligible to receive.
Call MyPhillyLawyer at 215-227-2727 or toll-free at 1-866-920-0352 anytime and our experienced, compassionate, aggressive team of attorneys and support staff will be there for you and your family every step of the way as we manage your case through the legal system.
When Winning Matters Most, Call MyPhillyLawyer.