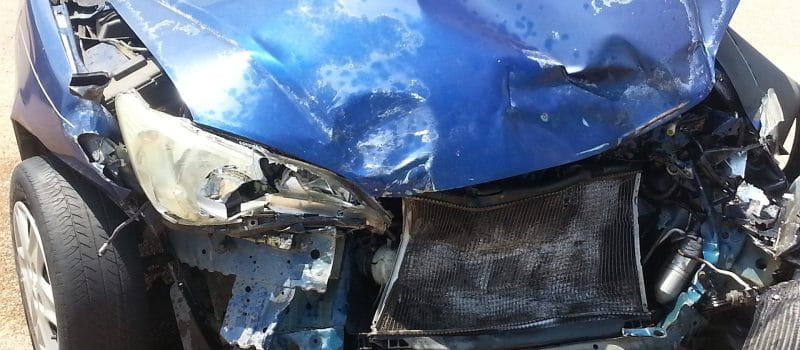 Car Crash Lawyer Reaches $3.2 Million Settlement for Connecticut Driver Who Suffered Serious Back Injuries After Being Rear-Ended by Large SUV
By Dean I. Weitzman, Esq. on March 31st, 2019
A 44-year-old woman who suffered serious back injuries after being rear-ended by an SUV and another car in a chain-reaction crash in 2016 has reached a $3.2 million settlement to compensate her for her injuries.
The woman, Jessica Girard, of New Britain, Conn., was driving her car on Sept. 30, 2016, when she stopped at South and Fulton streets in New Britain to make a left hand turn, according to a recent story on Law.com. As she waited in traffic a Honda Accord behind her was struck by a large SUV from behind, forcing the Accord, which was being driven by Lizette Guzman, into the back of Girard's Kia Sportage SUV. The Chevrolet Silverado K1500 LT SUV that began the chain reaction crash was being driven by Eric Plourde, the story reported.
Girard, who was on her way home from work, immediately felt back pain after the impact and was taken by ambulance to a hospital where she was diagnosed with a herniated lumbar disc and underwent five surgeries over the next two years, according to the story.
The victim's back pain continues to be so severe that she can't sit for more than an hour at a time and can't walk for more than 30 minutes at a time. So far, her medical expenses after the crash have totaled $540,000, and she had to quit her job as a data entry worker for a medical records company, according to a court filing.
While little damage was visible on Girard's smaller SUV, its trailer hitch had been struck directly by the Honda, forcing the impact of the crash to Girard through the chassis of her vehicle, rather than allowing her Sportage to absorb the most serious impacts of the crash, the story reported. An insurance adjuster initially offered to pay $34,500 to settle the case based on photos of the crash.
Plourde, the driver of the large Chevrolet SUV that initiated the crash, "admitted to investigators that he was looking down at his radio and adjusting it when the crash occurred, and [police] officers issued Plourde an infraction for failure to keep a proper lookout," according to the story.
The case went to mediation where after seven hours it was settled on behalf of Girard for $3.2 million.
Legal cases like this one occur around the nation every day and are examples of similar kinds of car crash cases that MyPhillyLawyer attorneys regularly work on tirelessly for our own clients. Often, we are not able to discuss the cases we are actively working on due to confidentiality requirements, so we discuss other relevant cases in the news such as this one to illustrate the legal situations people find themselves in every day.
When you need a car accident injury attorney, we here at MyPhillyLawyer stand ready to assist you with your legal case if you or a loved one is ever seriously injured in any kind of car crash, slip and fall, workplace injury or wrongful death in Philadelphia or anywhere in the United States. We pledge to make sure that you and your family get the compassionate, dogged and experienced legal representation that you deserve and expect from a professional legal team which works hard to uncover every fact to bolster your case and maximize your damage award.
We represent the families of victims who die in such tragedies as well, to ensure that their families receive every penny of damages that they are eligible to receive.
Talk to a Philadelphia car crash attorney at MyPhillyLawyer by calling 215-914-5471 or toll-free at 1-866-920-0352 anytime and our experienced, compassionate, aggressive team of attorneys and support staff will be there for you and your family every step of the way as we manage your case through the legal system.
When Winning Matters Most, Call MyPhillyLawyer.
Listen to Court Radio every Sunday at 7 a.m. with me, attorney Dean Weitzman of MyPhillyLawyer, on Philadelphia's Old School 100.3 WRNB, Boom 103.9 or on Classix 107.9 WPPZ FM. Listen to Court Radio online or on the radio every week for the latest on legal topics and to get answers to your legal questions. In addition to addressing the topical issues of the day, we'll answer caller questions on a wide range of legal issues.