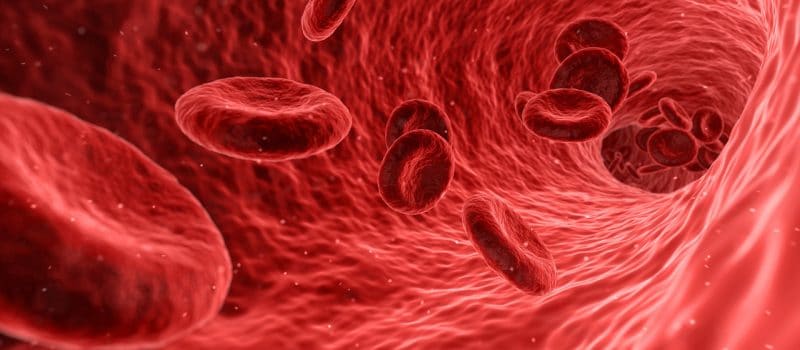 $7.7M Jury Verdict for Missed Blood Clot in Medical Malpractice Case
By Dean I. Weitzman, Esq. on June 17th, 2016
The family of a 50-year-old woman who died in 2012 from a pulmonary embolism after being treated for a broken leg following a skiing accident will receive a $7.7 million verdict after a Philadelphia jury ruled in their favor in a medical malpractice case in May.
The lawsuit, which was filed on behalf of the estate of Ingrid Clark, alleged that the doctors who treated Clark's broken knee bone in March 2012 failed to properly monitor her for a possible embolism after undergoing surgery for the break and immobilizing her leg, according to a June 5 story by The Legal Intelligencer.  The lawsuit was filed in the Philadelphia Court of Common Pleas by Brian Durfy, the administrator of Clark's estate.
Clark underwent surgery at Thomas Jefferson University Hospital in Philadelphia for the break and was released after three days, with orders to use a wheelchair and not put weight on the leg for another eight to 12 weeks, according to a plaintiff's memo cited by the story. Then, in mid-May of 2012, the victim became nauseous and dizzy and passed out, causing her to be taken back to Jefferson Hospital for emergency treatment where she was determined to have a racing heartbeat and shortness of breath, the story reported.
An electrocardiogram (EKG) showed normal results and she was "diagnosed with stomach flu and dehydration, and discharged after about five hours, " the report continued. "Two weeks later, Clark became dizzy again, but she also began vomiting and experiencing chest pain. Then she collapsed and struggled to breathe. Emergency services were called, but Clark went into cardiac and respiratory arrest and was unable to be resuscitated."
The cause of Clark's death was a "massive pulmonary emboli," according to the plaintiff's memo.
"Durfy contended that the leg injury and the fact that Clark had been largely immobilized were obvious and should have raised a red flag that she was at risk for pulmonary embolism," the story reported. "The EKG findings also should have signaled to the doctors that she was at risk for a pulmonary embolism," according to the plaintiff's memo.
The woman's doctors "should have performed additional tests to rule out a pulmonary embolism, including blood tests, chest scans, ultrasound or echocardiogram," the report continued. "Had those tests been performed and the emboli detected earlier, the condition could have been properly treated," the plaintiff's memo said.
In addition to Jefferson Hospital, Dr. Alan Forstater was also named in the lawsuit. Another doctor, David Morley, was dropped from the case before the trial, the story reported.
The jury found Forstater and Jefferson Hospital to be negligent after five hours of deliberations, with each 50 percent liable for the woman's death, the story continued. Clark, who was also survived by her parents, worked for about 24 years as vice president of community affairs and advocacy for Johnson & Johnson, the story reported.
These kinds of cases are a somber reminder that patients and their families must be vigilant about the medical care they receive so they know what is being done for a patient's care every step of the way. But at the same time, patients and families aren't doctors and they can't know every question to ask.
That's where skilled, expert, compassionate and thorough legal representation is needed by patients and their families who have been harmed by medical malpractice and errors or omissions during their treatment. These kinds of cases happen on a regular basis, but they can be fought by legal teams that are prepared to battle for their clients' rights all along the way to a fair settlement or to a just verdict.
We here at MyPhillyLawyer stand ready to assist you with your legal case if you or a loved one is ever seriously injured in a similar medical malpractice, birth injury or related case anywhere in the United States. We represent the families of victims who die in such tragedies as well, to ensure that their families receive every penny of damages that they are eligible to receive.
Call MyPhillyLawyer at 215-227-2727 or toll-free at 1-866-920-0352 anytime and our experienced, compassionate, aggressive team of attorneys and support staff will be there for you and your family every step of the way as we manage your case through the legal system.
When Winning Matters Most, Call MyPhillyLawyer.