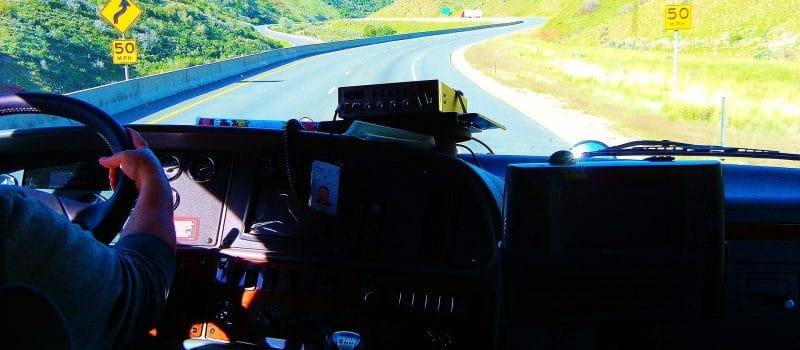 $1.2M Verdict to Trucker Hurt in Crash Caused by Defective Tire
By Dean I. Weitzman, Esq. on September 23rd, 2016
A truck driver who was injured when a tire tread separated on a gravel truck he was driving in 2010 has been awarded $1.2 million in damages by a state jury in Arkansas following a trial in connection with his product liability lawsuit.
The trucker, Elmer Philpot, now 76, was operating the gravel truck in Arkansas in 2010 "when the tread of his right front tire separated" and caused his truck to crash, according to a Sept. 9 story by Law360. Philpot received leg fractures in the crash and later required hip replacement surgery in connection with the incident, the story reported.
Hankook Tire Co. Ltd., the manufacturer of the tire and the defendant in the case, was ordered by the jury to pay $1.2 million in damages as part of its product liability verdict, the story reported. Hankook was "negligent in its design, testing, construction and manufacture" of the 22.5-inch tire and "failed to inspect the tire or warn of its defects," Philpot's attorney said in the trial. The defect that led to the crash "originated at the Hankook plant in South Korea," the story reported.
Hankook also "had to pay $43,000 after a judge found that it obstructed discovery," according to court documents, said the report. "In discovery, Hankook originally only turned over documents related to the same model that was on Philpot's dump truck, and only at the plant where they were manufactured, according to records of an unsuccessful appeal of the $43,000 sanction," the story reported.
"The judge didn't buy it, saying that Hankook's 'conduct in obstructing discovery has been egregious,'" the story continued.
Additional lawsuits involving more Hankook tire problems are still possible, the plaintiff's attorneys said, according to Law360.  "These 22.5-inch tires have been coming off around the country," one of the attorneys said.
The plaintiff was also awarded $1 million in damages for pain and suffering. The case was heard in the Circuit Court of Conway County, Arkansas.
These kinds of tragic legal cases occur every day when innocent victims are severely hurt or killed in vehicle crashes through no fault of their own due to the actions, inattentiveness or indifference of others. That's why it is critical to have a legal team on your side that uncovers every fact to bolster your case and maximize your damage award.
We here at MyPhillyLawyer stand ready to assist you with your legal case if you or a loved one is ever seriously injured in a vehicle incident or accident anywhere in the United States. We represent the families of victims who die in such tragedies as well, to ensure that their families receive every penny of damages that they are eligible to receive.
Call MyPhillyLawyer at 215-227-2727 or toll-free at 1-(866) 352-4572 anytime and our experienced, compassionate, aggressive team of attorneys and support staff will be there for you and your family every step of the way as we manage your case through the legal system.
When Winning Matters Most, Call MyPhillyLawyer.