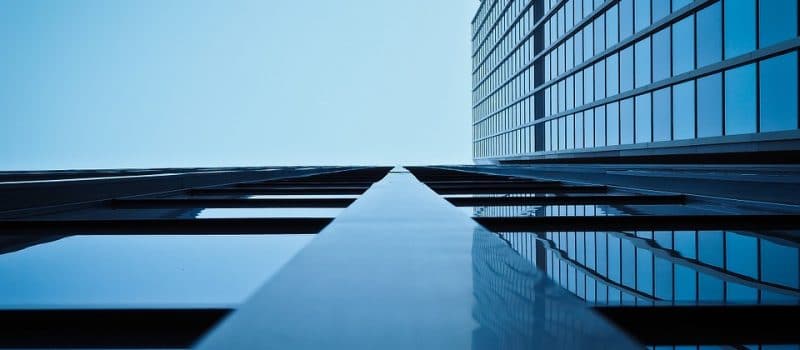 $3.8M Settlement to Man Severely Hurt By Faulty Door in Skyscraper
By Dean I. Weitzman, Esq. on August 17th, 2018
As he walked through a doorway from an outside service balcony on the roof of the Aramark Tower skyscraper in Philadelphia in May of 2015, an assistant building engineer was severely injured when a faulty outside door was blown by a strong gust of wind behind him, forcing him to violently crash into a large concrete building support beam.
The victim, Timothy May, has reached a $3.8 million settlement with the owners and management of the 32-story building to compensate him for his debilitating back and neck injuries, which have left him permanently disabled, according to an Aug. 2 story by The Legal Intelligencer.
May sued the defendants, Girard Estate Fee and Girard Estate Leasehold, as well as Kennedy-Wilson Pennsylvania Management, which managed the building, in connection with his injuries, alleging that several devices attached to the door to protect against it being caught by wind gusts were not working, according to a pre-trial memo described in the story.
"According to the memo, the devices failed because they were never inspected or maintained," the story reported. "May also argued that the beam was unsafe because it should have been protected with padding."
May's premises liability lawsuit also alleged that the defendants were negligent and the door constituted a dangerous condition inside the building.
The victim, who was 35 at the time of the incident, suffered a concussion and neck injuries that required two surgeries, including a cervical fusion as a result of the door issues. May now walks with a cane since he was injured and has been unable to return to work.
May had taken an elevator worker to the roof to fix an elevator and was hurt when he was attempting to walk back through the rooftop door and get back into the building, the story reported.
Legal cases like this one occur around the nation every day and are examples of similar kinds of cases that MyPhillyLawyer attorneys regularly work on tirelessly for our own clients. Often, we are not able to discuss the cases we are actively working on due to confidentiality requirements, so we discuss other relevant cases in the news such as this one to illustrate the legal situations people find themselves in every day.
We here at MyPhillyLawyer stand ready to assist you with your legal case if you or a loved one is ever seriously injured in a medical malpractice case, birth injury, workplace injury or any kind of vehicle crash anywhere in the United States.
These kinds of cases are a somber reminder that patients and their families must be vigilant about the medical care they receive so they know what is being done for a patient's care every step of the way. But at the same time, patients and families aren't doctors and they can't know every question to ask. That's where skilled, expert, compassionate and thorough legal representation is needed by patients and their families who have been harmed by medical malpractice and errors or omissions during their treatment.
We pledge to make sure that you and your family get the dogged and experienced legal representation that you deserve and expect from a professional legal team which works hard to uncover every fact to bolster your case and maximize your damage award.
We represent the families of victims who die in such tragedies as well, to ensure that their families receive every penny of damages that they are eligible to receive.
Call MyPhillyLawyer at 215-227-2727 or toll-free at 1-(866) 352-4572 anytime and our experienced, compassionate, aggressive team of attorneys and support staff will be there for you and your family every step of the way as we manage your case through the legal system.
When Winning Matters Most, Call MyPhillyLawyer.
Listen to Court Radio every Sunday at 7 a.m. with me, attorney Dean Weitzman of MyPhillyLawyer, on Philadelphia's Old School 100.3 WRNB, Boom 103.9 or on Praise 107.9 WPPZ FM. Listen to Court Radio online or on the radio every week for the latest on legal topics and to get answers to your legal questions. In addition to addressing the topical issues of the day, we'll answer caller questions on a wide range of legal issues.