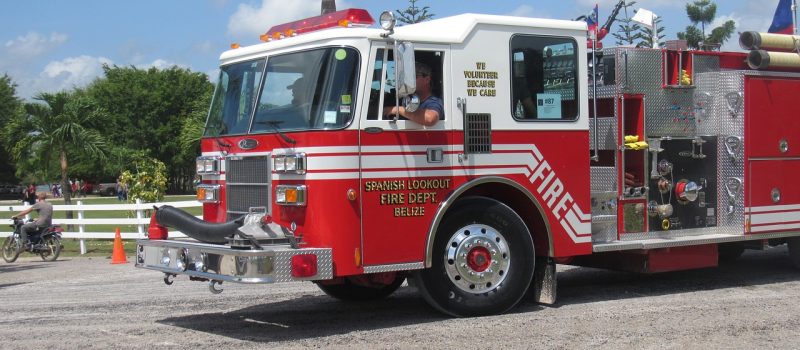 Truck Accident Attorney Gets Settlement for Family After Woman Killed by Fire Truck
By Dean I. Weitzman, Esq. on November 27th, 2018
The family of an 86-year-old Ohio woman who was killed when her car collided with a fire truck in Columbus, Ohio, in 2013 has reached a $410,000 wrongful death settlement with the city of Columbus.
The victim, Elvyra T. Glenn, 86, died a week after her car and a Columbus Division of Fire truck collided at Brice and Refugee roads on Nov. 12, 2013, according to a story by The Columbus Dispatch.
The victim's son, William R. Glenn, hired a car crash attorney and filed a wrongful death lawsuit against the City of Columbus after his mother's death. Initially, the 10th District Court of Appeals in Ohio ruled that Columbus had immunity in the lawsuit, but that the protection "did not fully extend to Paul Sheridan, the firefighter who was driving the truck," the story reported.
"The lawsuit alleges that the truck entered the Brice and Refugee intersection without using sirens or lights," according to the story. "The fire truck was traveling west on Refugee Road, while Glenn was driving her vehicle south on Brice Road."
Sheridan, the fire truck driver, was working out of Station 32 on Gender Road when he was dispatched to an incident on Sedalia Drive.
"He swore in an affidavit that he activated an electronic siren before leaving the station but did not activate a mechanical siren during the response," the story reported. Sheridan said that "traffic was heavy as he approached the intersection and that he pulled an air horn in short bursts to warn drivers of the engine's approach. The light at the intersection was red, but Sheridan believed he had clearance to make it through unimpeded."
Sheridan did not stop his fire truck and the truck then collided with Glenn's car at about 35 mph, according to the report. The rules for the city's fire department say that vehicles must stop at red lights and only proceed when it can be done safely.
In a written statement to the court, Sheridan later said he should have done something differently to avoid the crash.
"With the benefit of hindsight, I feel that I did not enter the intersection safely because an accident occurred," he wrote to the court. "With the benefit of hindsight, I also feel that if I had come to a complete stop at the intersection, the accident would not have occurred."
Sheridan has since retired from the fire department.
The settlement with the family was approved by the Columbus City Council in early November.
Legal cases like this one occur around the nation every day and are examples of similar kinds of car crash cases that MyPhillyLawyer attorneys regularly work on tirelessly for our own clients. Often, we are not able to discuss the cases we are actively working on due to confidentiality requirements, so we discuss other relevant cases in the news such as this one to illustrate the legal situations people find themselves in every day.
When you need a car accident attorney, we here at MyPhillyLawyer stand ready to assist you with your legal case if you or a loved one is ever seriously injured in any kind of fall, workplace injury or car crash in Philadelphia or anywhere in the United States. We pledge to make sure that you and your family get the compassionate, dogged and experienced legal representation that you deserve and expect from a professional legal team which works hard to uncover every fact to bolster your case and maximize your damage award.
We represent the families of victims who die in such tragedies as well, to ensure that their families receive every penny of damages that they are eligible to receive.
Talk to a Philadelphia car crash lawyer at MyPhillyLawyer by calling 215-914-5471 or toll-free at 1-866-920-0352 anytime and our experienced, compassionate, aggressive team of attorneys and support staff will be there for you and your family every step of the way as we manage your case through the legal system.
When Winning Matters Most, Call MyPhillyLawyer.
Listen to Court Radio every Sunday at 7 a.m. with me, attorney Dean Weitzman of MyPhillyLawyer, on Philadelphia's Old School 100.3 WRNB, Boom 103.9 or on Praise 107.9 WPPZ FM. Listen to Court Radio online or on the radio every week for the latest on legal topics and to get answers to your legal questions. In addition to addressing the topical issues of the day, we'll answer caller questions on a wide range of legal issues.