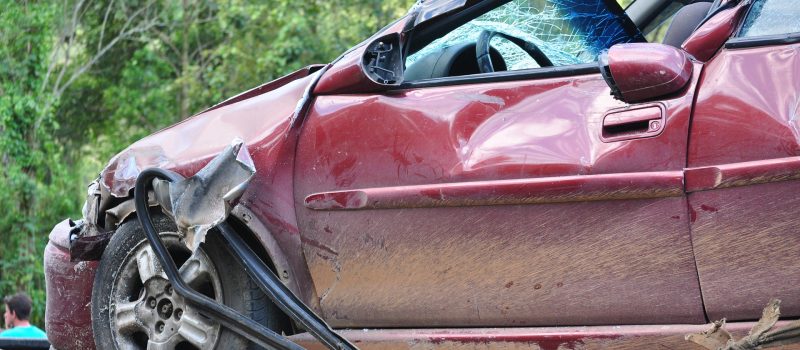 Wrongful Death Attorney Gets $3 Million Settlement for Family of Woman Killed at Intersection Which Had a Missing Stop Sign
By Dean I. Weitzman, Esq. on November 30th, 2018
The family of a 32-year-old Illinois woman who was killed in 2013 in a car crash when her vehicle collided with another car at an intersection where a stop sign was missing has reached a $3 million settlement in the case.
The victim, Sarah Kamp, who was pregnant and a language arts teacher at Polo High School in Stephenson County, Ill., at the time of the crash, had just driven through the intersection of Montague and Rock City roads near German Valley when the other car struck her, according to a recent story in the Rockford Register Star. The stop sign that was usually there had blown down in a strong storm the night before. Kamp was not familiar with the intersection, the story reported.
Kamp was on her way to a prenatal checkup for her second child just after 7 a.m. on May 20, 2013, when the fatal crash occurred, according to a story by SaukValley.com. Her husband, Jason Kamp, filed a wrongful death lawsuit after the crash, alleging that a resident reported the sign being torn away earlier that morning to local authorities but an emergency dispatcher forgot about the call and did not notify a repair crew or emergency workers about the hazard.
The settlement was paid to the family by Stephenson County, according to the reports.
"This lawsuit was the result of a terrible tragedy, and I'm sure that the ongoing litigation was painful for the family of Sarah Kamp and her unborn child," Stephenson County State's Attorney Carl Larson said in a statement. "I am very sorry for their loss, and this sentiment is shared by everyone within Stephenson County Government. I'm glad the matter could be settled short of trial, and I hope the closing of this chapter will help bring the Kamp family closer to peace in this matter."
Legal cases like this one occur around the nation every day and are examples of similar kinds of car crash cases that MyPhillyLawyer attorneys regularly work on tirelessly for our own clients. Often, we are not able to discuss the cases we are actively working on due to confidentiality requirements, so we discuss other relevant cases in the news such as this one to illustrate the legal situations people find themselves in every day.
When you need an auto accident injury lawyer, we here at MyPhillyLawyer stand ready to assist you with your legal case if you or a loved one is ever seriously injured in any kind of slip and fall, workplace injury, wrongful death or car crash in Philadelphia or anywhere in the United States. We pledge to make sure that you and your family get the compassionate, dogged and experienced legal representation that you deserve and expect from a professional legal team which works hard to uncover every fact to bolster your case and maximize your damage award.
We represent the families of victims who die in such tragedies as well, to ensure that their families receive every penny of damages that they are eligible to receive.
Talk to a Philadelphia car crash attorney at MyPhillyLawyer by calling 215-914-5471 or toll-free at 1-(866) 352-4572 anytime and our experienced, compassionate, aggressive team of attorneys and support staff will be there for you and your family every step of the way as we manage your case through the legal system.
When Winning Matters Most, Call MyPhillyLawyer.
Listen to Court Radio every Sunday at 7 a.m. with me, attorney Dean Weitzman of MyPhillyLawyer, on Philadelphia's Old School 100.3 WRNB, Boom 103.9 or on Praise 107.9 WPPZ FM. Listen to Court Radio online or on the radio every week for the latest on legal topics and to get answers to your legal questions. In addition to addressing the topical issues of the day, we'll answer caller questions on a wide range of legal issues.