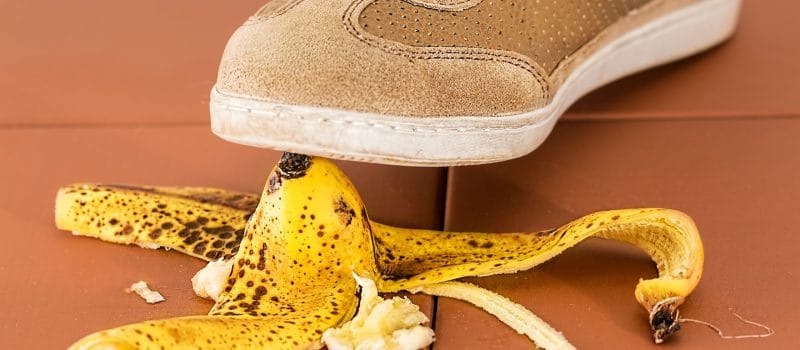 Slip and Fall Attorney Reaches $875,000 Settlement for Slip and Fall Victim Who Suffered Traumatic Brain Injury After Falling on Stairway Outside Restaurant
By Dean I. Weitzman, Esq. on January 11th, 2019
A man who tripped and fell as he walked down an outside stairway at a restaurant and bar in New Jersey has reached an $875,000 settlement with the help of a slip and fall attorney who represented him in the case.
The victim, Jack Lewis, was leaving P.B.'s Diner and Taproom in Glassboro, N.J. on June 19, 2015, when his shoe became caught at the top of on outside stairway and he fell down six steps, according to a Dec. 26, 2018, story on Law.Com.
Lewis, who was 66 years old at the time of the incident, struck his head as he fell and suffered a traumatic brain injury, the story reported.
The owners of the restaurant allegedly created a tripping hazard on the stairs by removing some tile and replacing it with a piece of wood, according to the report.
After his fall, a CT scan of Lewis' brain was read as negative, and he was discharged, but he was ordered to return several hours later when a second reading of the same scan showed a brain bleed. At that time, he was diagnosed with a subdural hematoma and concussion and was released after one day.
Lewis returned to his job as a corporate controller a month later, but experienced memory loss, which is an effect of a traumatic brain injury, according to his lawsuit. He retired from his job a year later, still suffering from the effects of the traumatic brain injury.
Lewis had dinner at the restaurant before his fall and consumed two alcoholic drinks with his dinner, the story continued.
The slip and fall case was heard in U.S. District Court in New Jersey. Both parties agreed to settle the case for $875,000, which was paid under the restaurant's $1 million in coverage with Utica First Insurance Company, according to the plaintiff's attorney.
Legal cases like this one occur around the nation every day and are examples of similar kinds of slip and fall accident cases that MyPhillyLawyer attorneys regularly work on tirelessly for our own clients. Often, we are not able to discuss the cases we are actively working on due to confidentiality requirements, so we discuss other relevant cases in the news such as this one to illustrate the legal situations people find themselves in every day.
When you need a slip and fall attorney, we here at MyPhillyLawyer stand ready to assist you with your legal case if you or a loved one is ever seriously injured in any kind of slip and fall, workplace injury, wrongful death or car crash in Philadelphia or anywhere in the United States. We pledge to make sure that you and your family get the compassionate, dogged and experienced legal representation that you deserve and expect from a professional legal team which works hard to uncover every fact to bolster your case and maximize your damage award.
We represent the families of victims who die in such tragedies as well, to ensure that their families receive every penny of damages that they are eligible to receive.
Talk to a Philadelphia slip and fall attorney at MyPhillyLawyer by calling 215-914-5471 or toll-free at 1-(866) 352-4572 anytime and our experienced, compassionate, aggressive team of attorneys and support staff will be there for you and your family every step of the way as we manage your case through the legal system.
When Winning Matters Most, Call MyPhillyLawyer.
Listen to Court Radio every Sunday at 7 a.m. with me, attorney Dean Weitzman of MyPhillyLawyer, on Philadelphia's Old School 100.3 WRNB, Boom 103.9 or on Classix 107.9 WPPZ FM. Listen to Court Radio online or on the radio every week for the latest on legal topics and to get answers to your legal questions. In addition to addressing the topical issues of the day, we'll answer caller questions on a wide range of legal issues.