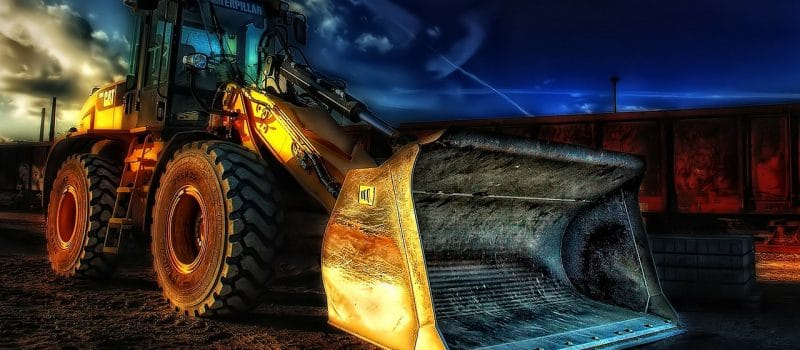 Workplace Accident Attorney Reaches $1.1 Million Settlement for Family of Man Killed in Fracking Construction Site Towing Mishap
By Dean I. Weitzman, Esq. on January 18th, 2019
The family of a 49-year-old delivery driver who was killed in January 2015 when his pickup truck was crushed by a construction vehicle at a fracking work site has reached a $1.1 million settlement with the company whose employee tried to tow the man's truck out of the ditch.
The victim, Gregory Jones, 49, was delivering a heater to the fracking site on Guiton Road in Middletown Township, Pa., on Jan. 16, 2015, when his pickup became disabled in a ditch due to ice and snow on his path, according to a Jan. 17 story on Law.com.
An employee of Somerset Regional Water Resources was dispatched to help Jones get his truck out of the ditch and that employee, Charles Weaver, tried to use a construction grader to pull Jones' truck from its obstruction at the bottom of an incline, the story reported. Instead, as Jones watched Weaver manipulating the grader on the slope, the large and heavy grader slid down the icy and snowy slope and pinned Jones against his stuck truck, killing him.
Jones' wife, Terri Jones, sued Somerset Regional Water Resources and Weaver in connection with the accident that killed her husband, alleging negligence and wrongful death.
An expert for the victim's family said in a report on the incident that it was a preventable accident which should have used a traditional winch to pull the pickup from the ditch, rather than a construction grader, according to the story. The grader operator also failed to use the grader properly and was not trained to attempt towing on steep terrain covered in snow and ice, the story reported.
Jones died at the scene of the incident. He had suffered multiple injuries after being crushed by the grader, including abrasions, ecchymosis, contusions, soft-tissue hemorrhage, multiple rib fractures, a fractured sternum, a fractured vertebral column at T12, a right lung parenchymal hemorrhage, hemothoraces and a focal subarachnoid hemorrhage, the story reported.
A pre-trial settlement was negotiated by both parties for $1.1 million from Somerset Regional Water Resources' insurance carriers. The case was heard in the U.S. District Court for the Middle District of Pennsylvania.
Legal cases like this one occur around the nation every day and are examples of similar kinds of car crash cases that MyPhillyLawyer attorneys regularly work on tirelessly for our own clients. Often, we are not able to discuss the cases we are actively working on due to confidentiality requirements, so we discuss other relevant cases in the news such as this one to illustrate the legal situations people find themselves in every day.
When you need an workplace accident injury lawyer, we here at MyPhillyLawyer stand ready to assist you with your legal case if you or a loved one is ever seriously injured in any kind of construction, workplace injury, wrongful death or car crash in Philadelphia or anywhere in the United States. We pledge to make sure that you and your family get the compassionate, dogged and experienced legal representation that you deserve and expect from a professional legal team which works hard to uncover every fact to bolster your case and maximize your damage award.
We represent the families of victims who die in such tragedies as well, to ensure that their families receive every penny of damages that they are eligible to receive.
Talk to a Philadelphia car crash attorney at MyPhillyLawyer by calling 215-914-5471 or toll-free at 1-866-920-0352 anytime and our experienced, compassionate, aggressive team of attorneys and support staff will be there for you and your family every step of the way as we manage your case through the legal system.
When Winning Matters Most, Call MyPhillyLawyer.