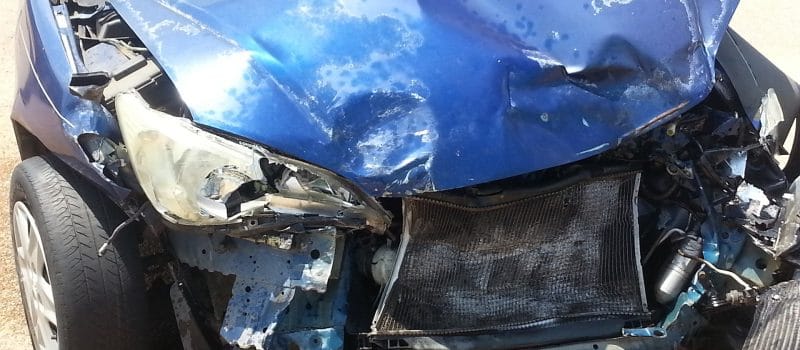 Car Crash Lawyer Gets $3.5M for Victim Who Suffered a Severe Spine Injury
By Dean I. Weitzman, Esq. on July 5th, 2019
A $3.5 million settlement has been reached by a car crash attorney for a Chicago-area woman who was paralyzed in 2014 when the car she was riding in drove off an embankment in Chicago and crashed on its roof onto the ground below.
The victim, Kelsey Ibach, who was 25 years old when the crash occurred on Sept. 13, 2014, was a passenger in a BMW sedan being driven by Philip Cho, who was 28 at the time of the crash, according to a June 12 story by The Chicago Tribune. The BMW was being driven by Cho on the 700 block of West Erie Street when it drove off the road and plunged about 25 feet to the ground below. Two other passengers in the car were also injured, the story reported.
Ibach was paralyzed from the waist down due to a severe spinal cord injury suffered in the crash and now uses a wheelchair. Her attorneys sued the City of Chicago, alleging that the city had failed to adequately repair an unprotected embankment which contributed to the crash and her injuries. The two other passengers in Cho's car, Bradley Schaum and Brittney Zingsheim, will share in an additional $200,000 from the city in settling their cases for their related injuries.
"The lawsuit alleged the intersection was improperly designed and maintained to the point that it created an 'optical illusion' that led the vehicle's driver to believe he was entering an expressway ramp," the story reported. "Attorneys argued that the city had insufficient concrete barriers and protection in place to keep the BMW from leaving the roadway."
Cho, the driver of the vehicle, later pleaded guilty to charges of failure to report an accident and aggravated reckless driving in connection with the crash. He was sentenced to two years of probation, ordered to pay $100,000 in restitution and fined $699, the story reported.
After crashing the BMW, Cho had allegedly crawled from the overturned vehicle and fled the scene in a nearby cab after telling his injured companions to report to police that the car had been carjacked, according to an Oct. 8, 2014 story by DNAinfo Chicago, a local news organization.
Legal cases like this one occur around the nation every day and are examples of similar kinds of car crash cases that MyPhillyLawyer attorneys regularly work on tirelessly for our own clients. Often, we are not able to discuss the cases we are actively working on due to confidentiality requirements, so we discuss other relevant cases in the news such as this one to illustrate the legal situations people find themselves in every day.
When you need a car accident injury attorney, we here at MyPhillyLawyer stand ready to assist you with your legal case if you or a loved one is ever seriously injured in any kind of car crash, slip and fall, workplace injury or wrongful death in Philadelphia or anywhere in the United States. We pledge to make sure that you and your family get the compassionate, dogged and experienced legal representation that you deserve and expect from a professional legal team which works hard to uncover every fact to bolster your case and maximize your damage award.
We represent the families of victims who die in such tragedies as well, to ensure that their families receive every penny of damages that they are eligible to receive.
Talk to a Philadelphia car crash attorney at MyPhillyLawyer by calling 215-914-5471 or toll-free at 1-(866) 352-4572 anytime and our experienced, compassionate, aggressive team of attorneys and support staff will be there for you and your family every step of the way as we manage your case through the legal system.
When Winning Matters Most, Call MyPhillyLawyer.
Listen to Court Radio every Sunday at 7 a.m. with me, attorney Dean Weitzman of MyPhillyLawyer, on Philadelphia's Old School 100.3 WRNB, Boom 103.9 or on Classix 107.9 WPPZ FM. Listen to Court Radio online or on the radio every week for the latest on legal topics and to get answers to your legal questions. In addition to addressing the topical issues of the day, we'll answer caller questions on a wide range of legal issues.