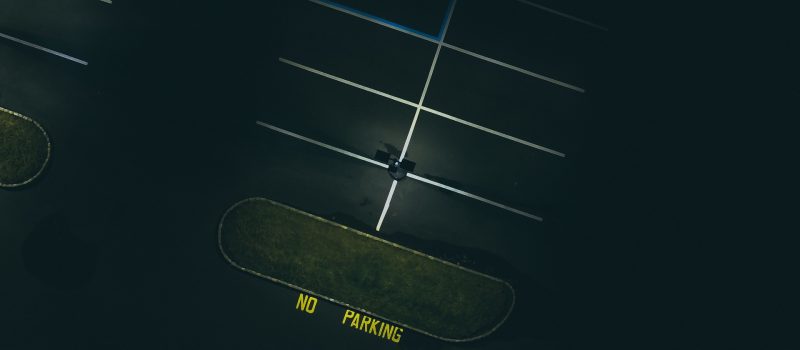 Car Crash Attorney Gets $1.4M for Woman Struck by Car in a Parking Lot
By Dean I. Weitzman, Esq. on July 26th, 2019
A 59-year-old New Jersey woman who was struck and seriously injured by a runaway car while she was walking across a parking lot in 2016 is receiving a $1.4 million settlement in the case with the help of her car crash attorney.
The victim, who was not identified by name, was struck by the runaway car on July 12, 2016, when the driver of the car mistakenly hit the gas pedal as the driver stopped at the parking lot entrance gate to obtain a timed ticket to park the vehicle in Summit, N.J., according to a July 18 story on NJ.com.
The errant car was entering the parking lot at DeForest and Woodland avenues when its female driver unbuckled her seatbelt, opened the car door and leaned out to grab a ticket without putting the vehicle into park, the story reported.
"While leaning, the driver pressed on the gas pedal and crashed through the mechanical gate, hitting two parked cars and the woman, who was walking through the lot," the story continued.
The woman, who works as corporate communications consultant, required left shoulder replacement surgery and other surgeries, as well as physical therapy, to recover from her injuries. The victim had to use a wheelchair for about four months after being injured, the story reported.
Since the crash, the woman is unable to perform many of the daily tasks that she could previously perform and must tolerate pain on a daily basis, her attorney said in a statement.
The case was recently settled by the driver and her insurance company to compensate the victim for her pain and medical costs.
Legal cases like this one occur around the nation every day and are examples of similar kinds of car crash cases that MyPhillyLawyer attorneys regularly work on tirelessly for our own clients. Often, we are not able to discuss the cases we are actively working on due to confidentiality requirements, so we discuss other relevant cases in the news such as this one to illustrate the legal situations people find themselves in every day.
When you need a car accident injury attorney, we here at MyPhillyLawyer stand ready to assist you with your legal case if you or a loved one is ever seriously injured in any kind of car crash, slip and fall, pedestrian injury, workplace injury or wrongful death in Philadelphia or anywhere in the United States. We pledge to make sure that you and your family get the compassionate, dogged and experienced legal representation that you deserve and expect from a professional legal team which works hard to uncover every fact to bolster your case and maximize your damage award.
We represent the families of victims who die in such tragedies as well, to ensure that their families receive every penny of damages that they are eligible to receive.
Talk to a Philadelphia car crash attorney at MyPhillyLawyer by calling 215-914-5471 or toll-free at 1-866-920-0352 anytime and our experienced, compassionate, aggressive team of attorneys and support staff will be there for you and your family every step of the way as we manage your case through the legal system.
When Winning Matters Most, Call MyPhillyLawyer.
Listen to Court Radio every Sunday at 7 a.m. with me, attorney Dean Weitzman of MyPhillyLawyer, on Philadelphia's Old School 100.3 WRNB, Boom 103.9 or on Classix 107.9 WPPZ FM. Listen to Court Radio online or on the radio every week for the latest on legal topics and to get answers to your legal questions. In addition to addressing the topical issues of the day, we'll answer caller questions on a wide range of legal issues.