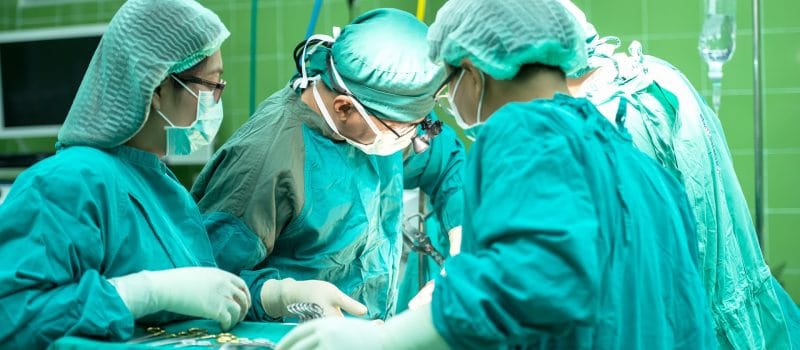 Med Mal Lawyer Wins $2.4M Verdict for Man in Delayed Cancer Diagnosis Case
By Dean I. Weitzman, Esq. on August 16th, 2019
After going to see a doctor for an undisclosed medical condition in December of 2010, a former New Jersey man did not seek additional treatment because his doctor didn't communicate that any further medical investigation should be sought.
But just a little more than three years later, the patient, Mark Heiser, was diagnosed in February 2014 with stage IV kidney cancer that had spread to his pancreas and required the removal of his left kidney, a portion of his pancreas, his adrenal glands and spleen, according to a July 12 story on Law.com.
Now Heiser has won a $2.4 million jury verdict in Camden County Superior Court after alleging that his doctor, Toby Soble and Family Practice Associates of Voorhees, "failed to properly communicate and follow up" in connection to Heiser's care after his initial Dec. 20, 2010 medical appointment revealed an "incidental finding on a lumbar MRI."
Heiser, who lived in Cherry Hill, N.J., at the time of his visit to Heiser's office, alleged in a medical malpractice lawsuit filed against Heiser and the practice that his February 2014 cancer diagnosis resulted because Soble and the practice provided inadequate follow-up care following the MRI back in 2010.
About seven months after Heiser's initial cancer diagnosis in February 2014, the cancer was found to have metastasized to his lungs. Heiser, who is now 70 years old, was diagnosed with leptomeningeal disease requiring craniospinal radiation.
Heiser has been confined to an electric mobility scooter and a wheelchair since his cancer diagnosis and has lost his independence, according to his lawyers. Heiser formerly worked as a pediatric anesthesiologist at Children's Hospital of Philadelphia. He now lives near Clearwater, Florida, near his daughters.
After hearing testimony in the case, the jury ordered Soble to pay a $2.4 million judgement to Heiser, including $500,000 for past pain and suffering, $1.5 million for future pain and suffering, $375,000 for future lost income and $31,064 for medical expenses, the story reported. The Vorhees medical practice was found not to be liable in the case.
Legal cases like this one occur around the nation every day and are examples of similar kinds of medical malpractice or personal injury cases that MyPhillyLawyer attorneys regularly work on tirelessly for our own clients. We handle complex medical malpractice cases and catastrophic motor vehicle crashes involving tractor trailers, plus many other cases.
When you need a medical malpractice or personal injury lawyer, we here at MyPhillyLawyer stand ready to assist you with your legal case if you or a loved one is ever seriously injured in any kind of cancer surgery or diagnosis, transvaginal mesh implant, surgical or medical procedure, car crash, slip and fall, workplace injury or wrongful death in Philadelphia or anywhere in the United States. We pledge to make sure that you and your family get the compassionate, dogged and experienced legal representation that you deserve and expect from a professional legal team which works hard to uncover every fact to bolster your case and maximize your damage award.
We represent the families of victims who die in such tragedies as well, to ensure that their families receive every penny of damages that they are eligible to receive.
Talk to a Philadelphia medical malpractice attorney at MyPhillyLawyer by calling 215-914-5471 or toll-free at 1-(866) 352-4572 anytime and our experienced, compassionate, aggressive team of attorneys and support staff will be there for you and your family every step of the way as we manage your case through the legal system.
When Winning Matters Most, Call MyPhillyLawyer.
Listen to Court Radio every Sunday at 7 a.m. with me, attorney Dean Weitzman of MyPhillyLawyer, on Philadelphia's Old School 100.3 WRNB, Boom 103.9 or on Classix 107.9 WPPZ FM. Listen to Court Radio online or on the radio every week for the latest on legal topics and to get answers to your legal questions. In addition to addressing the topical issues of the day, we'll answer caller questions on a wide range of legal issues.