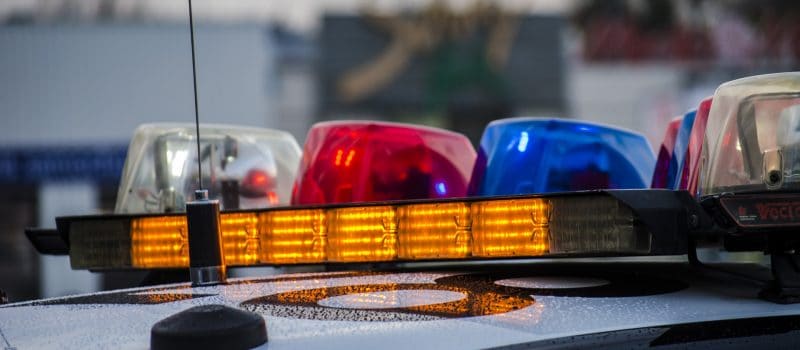 Car Accident Lawyer Reaches $30M Settlement for 2 Children Struck by Car as They Walked to See Holiday Fireworks
By Dean I. Weitzman, Esq. on October 28th, 2019
The families of two boys who were severely injured when they were struck by a Jeep as they walked with their families to a July 4 fireworks display in 2016 in California will receive a $30 million settlement from the city of Morgan Hill, where the accident occurred.
Michael Patton, who was 13 at the time of the crash, and his cousin, Mateo Cervantes, who was 6, were struck on Monterey Road as they were crossing eastbound at Fourth Street just before a fireworks show on July 4, 2016, according to an Oct. 21 story by SanJoseInside.com. Patton was dragged about 60 feet before the Jeep stopped, while Cervantes was launched at least 30 feet through the air due to the impact, the story reported. The children were traveling with about a dozen members of their families and friends.
Patton was on his bicycle and Cervantes was on a scooter as they headed to the fireworks show about 9:10 p.m. and were traveling slightly ahead of the group, according to the plaintiff's lawsuit. When the boys reached the crosswalk at Monterey Road and Fourth Street, they waited for permission to cross and began to proceed when a white Jeep being driven by Jacquelyn Fontaine struck them. Fontaine said she had not seen the children crossing and did not apply the brakes before colliding with them, according to the lawsuit.
The intersection was dangerously unlit and surrounded by hazards that blocked visibility for pedestrians and motorists, the lawsuit continued, including a temporary red-mesh barrier on the Monterey Road median, which the city had installed for an Independence Day parade that morning.
"Just days before the accident, city crews removed two speed bumps on both sides of Monterey Road, which had long been in place to slow down vehicle traffic approaching the Fourth Street intersection," the story reported. "The bumps were reinstalled the next day, but city staff said at the time that this was not in response to the accident."
Fontaine, who was named as a defendant along with the city, "was unable to see the children or a 'yield to pedestrians' sign due to the visibility hazards," the lawsuit continued.
Patton was trapped under the Jeep after he was struck and was convulsing in repeated seizures before being extricated from under the vehicle by emergency crews. Fontaine stayed at the scene and cooperated with authorities after the crash.
Patton suffered a traumatic brain injury as a result of the crash and will require special medical care and educational support for the rest of his life, the story reported. Cervantes suffered numerous injuries, including compound fractures.
Under the settlement, the city agreed to pay $30 million without admitting fault. Most of the settlement amount is covered by the city's insurance policies through ABAG PLAN Corp. The city will have to pay $100,000 of the settlement amount on its own.
The children's families also settled with Fontaine for a separate $1.5 million payout, according to the story.
Since the 2016 collision, the city has installed other safety measures on downtown streets, including more lighting at crosswalks and a button signal for pedestrians at Third Street, as well as re-striping and narrower vehicle lanes on Monterey Road, the story continued.
Legal cases like this one occur around the nation every day and are examples of similar kinds of car crash cases that MyPhillyLawyer attorneys regularly work on tirelessly for our own clients. Often, we are not able to discuss the cases we are actively working on due to confidentiality requirements, so we discuss other relevant cases in the news such as this one to illustrate the legal situations people find themselves in every day.
When you need a car accident injury attorney, we here at MyPhillyLawyer stand ready to assist you with your legal case if you or a loved one is ever seriously injured in any kind of vehicle crash, slip and fall, workplace injury or wrongful death in Philadelphia or anywhere in the United States. We pledge to make sure that you and your family get the compassionate, dogged and experienced legal representation that you deserve and expect from a professional legal team which works hard to uncover every fact to bolster your case and maximize your damage award.
We represent the families of victims who die in such tragedies as well, to ensure that their families receive every penny of damages that they are eligible to receive.
Talk to a Philadelphia car crash attorney at MyPhillyLawyer by calling 215-914-5471 or toll-free at 1-866-907-2231 anytime and our experienced, compassionate, aggressive team of attorneys and support staff will be there for you and your family every step of the way as we manage your case through the legal system.
When Winning Matters Most, Call MyPhillyLawyer.
Listen to Court Radio every Sunday at 7 a.m. with me, attorney Dean Weitzman of MyPhillyLawyer, on Philadelphia's Old School 100.3 WRNB, Boom 103.9 or on Classix 107.9 WPPZ FM. Listen to Court Radio online or on the radio every week for the latest on legal topics and to get answers to your legal questions. In addition to addressing the topical issues of the day, we'll answer caller questions on a wide range of legal issues.