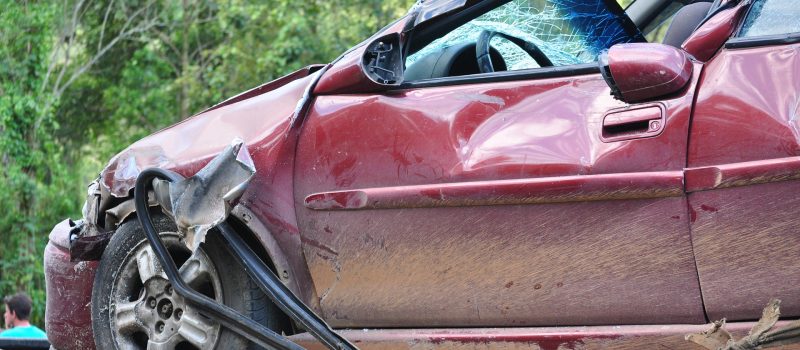 Car Accident Lawyer Wins $2.1M Verdict for Man Badly Hurt in Head-On Crash
By Dean I. Weitzman, Esq. on November 8th, 2019
An Allegheny County jury has awarded a $2.1 million verdict to a western Pennsylvania man who was badly hurt and left permanently paralyzed and wheelchair-bound when his minivan was struck head-on by a vehicle that crossed the centerline of a road in June of 2015.
Donald Berger, 62, was driving east on Hulton Road in Penn Hills Township just east of Pittsburgh on June 29, 2015, when a westbound car being driven by Caleb Wilson crossed from its lane and smashed into the front of Berger's minivan, according to an Oct. 24 story by Law.com.
Berger, who was already living with complications from multiple sclerosis, suffered serious back, head and leg injuries from the collision, which worsened his everyday living conditions, according to a lawsuit filed by the plaintiff against Wilson.
After being taken from the accident scene by ambulance, Berger was diagnosed with a comminuted distal fracture of the left femur, a nasal fracture, nasal lacerations, dislocation of the left index and ring fingers, fractures of ribs, a closed injury of his head, a fracture of each foot's great toe, and a fracture of the T5 vertebra, which resulted in paraplegia, according to the story.
His injuries required the installation of an external fixator on his left thigh and he later underwent open reduction and internal fixation of his left femur's fracture, in which a plate and screws were implanted and bone grafting was performed, the story continued.
"During his hospitalization, he suffered a heart attack and a pulmonary embolism, which required implantation of a blood-clot filter that was later removed in February 2017," according to the report. He was stabilized and later transferred to an inpatient rehabilitation facility where he underwent extensive physical therapy. His injuries also included impairments in word fluency due to an injury to his frontal lobe.
After being discharged from the rehabilitation facility, Berger suffered complications, including vascular problems with his legs, chronic venous stasis changes in both feet and edema and ulcers of his toes, which further made his life difficult. He also developed muscle spasticity and neurogenic bowel and bladder.
Before the crash and the injuries he suffered, he intermittently used a wheelchair to get around due to his multiple sclerosis, and was able to have a fairly independent lifestyle, according to Berger's testimony in court. But the crash changed that, leaving him paralyzed and unable to care for himself. Since the crash, he requires near around-the-clock assistance for his activities of daily living, including dressing himself, bathing and using the bathroom.
Berger sought $2.3 million to $3.6 million in damages through his lawsuit to help pay for future medical costs, plus damages for past and future pain and suffering and disfigurement. His lawsuit alleged that the other driver was negligent in the operation of his vehicle, which was conceded by the defense.
After hearing testimony in the case, the Allegheny County jury awarded Berger $2.1 million in damages.
Legal cases like this one occur around the nation every day and are examples of similar kinds of car crash cases that MyPhillyLawyer attorneys regularly work on tirelessly for our own clients. Often, we are not able to discuss the cases we are actively working on due to confidentiality requirements, so we discuss other relevant cases in the news such as this one to illustrate the legal situations people find themselves in every day.
When you need a car accident injury attorney, we here at MyPhillyLawyer stand ready to assist you with your legal case if you or a loved one is ever seriously injured in any kind of vehicle crash, slip and fall, workplace injury or wrongful death in Philadelphia or anywhere in the United States. We pledge to make sure that you and your family get the compassionate, dogged and experienced legal representation that you deserve and expect from a professional legal team which works hard to uncover every fact to bolster your case and maximize your damage award.
We represent the families of victims who die in such tragedies as well, to ensure that their families receive every penny of damages that they are eligible to receive.
Talk to a Philadelphia car crash attorney at MyPhillyLawyer by calling 215-914-5471 or toll-free at 1-866-907-2231 anytime and our experienced, compassionate, aggressive team of attorneys and support staff will be there for you and your family every step of the way as we manage your case through the legal system.
When Winning Matters Most, Call MyPhillyLawyer.
Listen to Court Radio every Sunday at 7 a.m. with me, attorney Dean Weitzman of MyPhillyLawyer, on Philadelphia's Old School 100.3 WRNB, Boom 103.9 or on Classix 107.9 WPPZ FM. Listen to Court Radio online or on the radio every week for the latest on legal topics and to get answers to your legal questions. In addition to addressing the topical issues of the day, we'll answer caller questions on a wide range of legal issues.