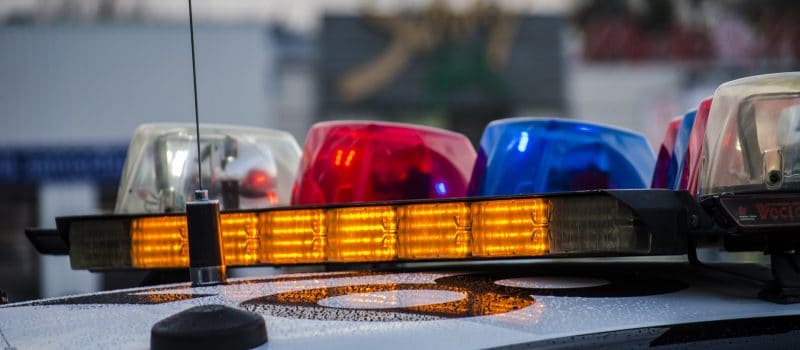 Car Crash Attorney: The Tragedy of Texting and Driving
By Dean I. Weitzman, Esq. on December 13th, 2019
One life gone. Another life ruined, a prison sentence in the wings. Two families broken apart.
All due to one moment of texting and driving. It happens often nowadays, and it can be prevented easily. Here is the latest story.
It was Sept. 28, 2016. Dr. Yuwen Wang, 39, a scientist for a fragrance maker, was out walking at 8:20 A.M. in Keansburg, N.J., just as Alexandra Mansonet, 50, was driving by in her black Mercedes-Benz. Mansonet was heading to work as the chief executive of a non-profit when she looked away from the road for a second and struck the back of a parked Toyota Corolla, which then was pushed and struck Wang as she was walking on the sidewalk, according to a Nov. 22 story by The New York Times.
In her recent jury trial, Mansonet testified that she had looked down in her car to turn on a rear-window defogger on the dashboard and that when she looked up, she was crashing into the parked Toyota.
After the collision, she turned her cellphone over to police, who found a partially-completed text message on the device, which discussed dinner choices for that evening. Mansonet was later charged with vehicular homicide and was accused of texting while driving. She faces a sentence of up to 10 years in prison after a jury recently found her guilty of the charge after more than two days of deliberations.
In 2012, New Jersey passed a law that places texting while driving on par with drunken driving. This case was the first to arise since that law went into effect.
Wang died of her injuries several days after the crash.
Mansonet said during the trial that she did not remember when she had started typing the reply text on her phone screen, the story reported. It was the defroster that had her attention, she testified.
Forty-seven states and the District of Columbia ban text messaging for all drivers, the story reported. And about 10% of fatal crashes in the U.S. between 2013 and 2017 involved distracted driving, according to data collected by the National Highway Traffic Safety Administration, according to the story. About 14% of those crashes were linked to the use of a cellphone.
In 2019, 73 drivers across the U.S. were involved in fatal crashes and were identified as distracted that resulted in charges unrelated to traffic violations, according to a National Safety Council analysis of data provided by the traffic safety administration.
The tragic case is not the only one like this. But what we can learn from it as drivers is that we must never, ever text and drive due to the dangers of distracted driving. A single mistake can change multiple lives in an instant.
Please remember to put your cellphone down when driving and do not respond to, read or send text messages while operating a motor vehicle.
Your life and the lives of others depend on this important responsibility.
Legal cases like this one occur around the nation every day and are examples of similar kinds of car crash cases that MyPhillyLawyer attorneys regularly work on tirelessly for our own clients. Often, we are not able to discuss the cases we are actively working on due to confidentiality requirements, so we discuss other relevant cases in the news such as this one to illustrate the legal situations people find themselves in every day.
When you need a car accident injury attorney, we here at MyPhillyLawyer stand ready to assist you with your legal case if you or a loved one is ever seriously injured in any kind of car crash, slip and fall, pedestrian injury, workplace injury or wrongful death in Philadelphia or anywhere in the United States. We pledge to make sure that you and your family get the compassionate, dogged and experienced legal representation that you deserve and expect from a professional legal team which works hard to uncover every fact to bolster your case and maximize your damage award.
We represent the families of victims who die in such tragedies as well, to ensure that their families receive every penny of damages that they are eligible to receive.
Talk to a Philadelphia car crash attorney at MyPhillyLawyer by calling 215-914-5471 or toll-free at 1-866-907-2231 anytime and our experienced, compassionate, aggressive team of attorneys and support staff will be there for you and your family every step of the way as we manage your case through the legal system.
When Winning Matters Most, Call MyPhillyLawyer.
Listen to Court Radio every Sunday at 7 a.m. with me, attorney Dean Weitzman of MyPhillyLawyer, on Philadelphia's Old School 100.3 WRNB, Boom 103.9 or on Classix 107.9 WPPZ FM. Listen to Court Radio online or on the radio every week for the latest on legal topics and to get answers to your legal questions. In addition to addressing the topical issues of the day, we'll answer caller questions on a wide range of legal issues.