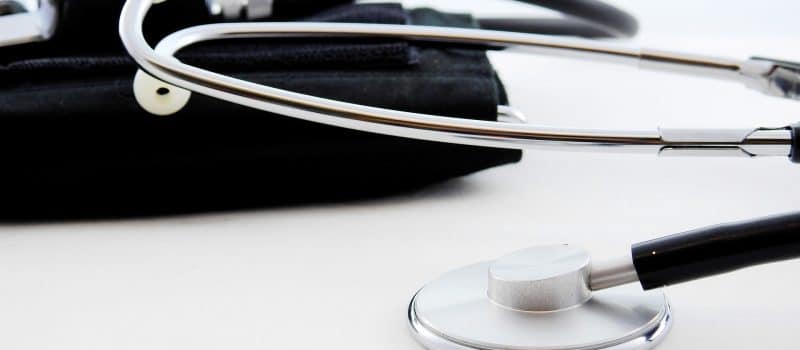 Med Mal Lawyer Wins $6.48M Verdict for Family of Child Born with Birth Defects Due to Blood Pressure Medicine Prescribed for Her Then-Pregnant Mother
By Dean I. Weitzman, Esq. on January 10th, 2020
A child who was born with serious birth defects after her mother continued to take blood pressure medication while she was pregnant has been awarded $6.48 million in damages by a Georgia jury to pay for her ongoing medical treatments.
The girl, now 8 years old, suffered brain damage, kidney damage, cognitive issues, skull abnormalities, intestinal problems and other medical issues due to the blood pressure medicine that was prescribed for her mother, Terry Franklin, according to a Nov. 9 story by Law.com.
Terry Franklin, who was 28 at the time of her daughter's birth in March of 2011, filed a medical malpractice lawsuit in 2012 with her daughter's father, Komarta Gorman, alleging that her OB/GYN allowed her to continue to take the blood pressure medication Benicar even after she had told him she was pregnant, the story reported. Franklin was taking the medicine due to high blood pressure.
"The medication's prescribing information warns that its use during the second and third trimesters has been associated with fetal and neonatal injuries including kidney failure, hypotension, skull and limb deformities, and advises that 'female patients of childbearing age should be told about the consequences of exposure to Benicar during pregnancy,'" according to court filings in the case.
The primary care physician who initially prescribed the medication for Franklin in 2009, Dr. Lonnie Jenkins, was a co-defendant until just before trial, when the doctor settled with the plaintiffs for an undisclosed amount, the story reported. Jenkins allegedly did not tell Franklin about the risks of taking Benicar, even after she saw him in early 2010 and told him she'd been pregnant but miscarried, according to the story.
Franklin became pregnant again later in 2010 and began seeing OB/GYN Alvin Sermons, who allegedly knew she was taking Benicar. Sermons notes said she should stop taking the blood pressure medication, but according to the plaintiff's lawsuit "he did not inform Terri that she should stop taking Benicar and did not inform her of the dangers Benicar posed to [her fetus]." Franklin continued to take Benicar for 33 weeks, according to the lawsuit.
Sermons told Franklin to stop taking the medication on her first visit to his office due to severe risks to her unborn child, according to the defense.
The plaintiffs sought $26 million in damages in the case, which was heard in DeKalb County State Court in Georgia.
After hearing testimony in the case, the jury awarded $1 million to the parents for the child's medical expenses prior to her 18th birthday and an additional $11 million to the child for damages after she turns 18. But after that $12 million award was reached, the jury then apportioned 46% of the liability in the case to Franklin, which reduced the total award to $6.48 million.
Legal cases like this one occur around the nation every day and are examples of similar kinds of medical malpractice or personal injury cases that MyPhillyLawyer attorneys regularly work on tirelessly for our own clients. We handle complex medical malpractice cases and catastrophic motor vehicle crashes involving tractor trailers, plus many other cases.
When you need a medical malpractice or personal injury lawyer, we here at MyPhillyLawyer stand ready to assist you with your legal case if you or a loved one is ever seriously injured in any kind of cancer surgery or diagnosis, transvaginal mesh implant, surgical or medical procedure, car crash, slip and fall, workplace injury or wrongful death in Philadelphia or anywhere in the United States. We pledge to make sure that you and your family get the compassionate, dogged and experienced legal representation that you deserve and expect from a professional legal team which works hard to uncover every fact to bolster your case and maximize your damage award.
We represent the families of victims who die in such tragedies as well, to ensure that their families receive every penny of damages that they are eligible to receive.
Talk to a Philadelphia medical malpractice attorney at MyPhillyLawyer by calling 215-914-5471 or toll-free at 1-(866) 352-4572 anytime and our experienced, compassionate, aggressive team of attorneys and support staff will be there for you and your family every step of the way as we manage your case through the legal system.
When Winning Matters Most, Call MyPhillyLawyer.
Listen to Court Radio every Sunday at 7 a.m. with me, attorney Dean Weitzman of MyPhillyLawyer, on Philadelphia's Old School 100.3 WRNB, Boom 103.9 or on Classix 107.9 WPPZ FM. Listen to Court Radio online or on the radio every week for the latest on legal topics and to get answers to your legal questions. In addition to addressing the topical issues of the day, we'll answer caller questions on a wide range of legal issues.