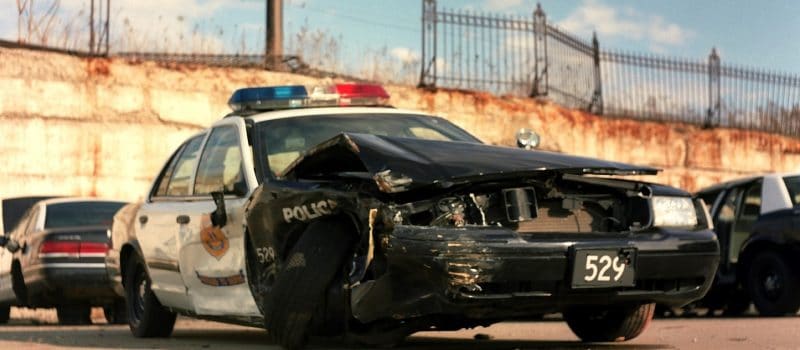 Car Crash Attorney Gets $225K Settlement for Two Crash Victims from Tavern that Allegedly Served Alcohol to a Connecticut State Trooper in 2019 DUI Case
By Dean I. Weitzman, Esq. on January 27th, 2020
Two women who were badly injured in 2019 when their car was struck by an unmarked Connecticut State Police car have reached a $225,000 settlement with a tavern that allegedly served alcohol to the off-duty trooper before the crash.
The victims, Lisa Conroy, 52, and her daughter, Madison Conroy, 19, were traveling on Route 188 at Airport Road in Southbury, Conn., on Sept. 25 about 7:30 p.m. when an unmarked trooper's car smashed into their Nissan Altima after allegedly running a stop sign, according to a Jan. 15, 2020, story by The Associated Press.
The trooper, Sgt. John McDonald, had allegedly been drinking and consumed at least eight alcoholic drinks at the Black Hog Brewing Co. tavern in Oxford, Conn., during a retirement party for a police colleague, the story reported. The Conroys also sued McDonald and the state police in connection with the crash, but that case is still pending. McDonald's state police car was traveling at more than 70 mph at the time of the crash, the story continued. The trooper, who is on paid leave, was charged with drunken driving and assault with a motor vehicle after the incident.
The Conroys had sued the bar under the state's dram shop law, which makes a business liable if it serves alcohol to an intoxicated person who then goes on to injure someone. The law includes a liability limit of $250,000 per occurrence, according to a Jan. 14 story by The Hartford Courant.
The settlement was paid to the victims by the tavern's insurance company. Surveillance video from the tavern appears to have captured the trooper's activities inside the establishment, the story reported. Dash cam video from the trooper's car was also preserved. Both the police car and the Conroy's Nissan were destroyed in the crash.
Lisa Conroy suffered extensive bruising and an eye injury in the crash, while Madison Conroy suffered fractures to her arm and wrist, according to an Oct. 31 story by The Hartford Courant.
Legal cases like this one occur around the nation every day and are examples of similar kinds of car crash cases that MyPhillyLawyer attorneys regularly work on tirelessly for our own clients. Often, we are not able to discuss the cases we are actively working on due to confidentiality requirements, so we discuss other relevant cases in the news such as this one to illustrate the legal situations people find themselves in every day.
When you need a car accident injury attorney, we here at MyPhillyLawyer stand ready to assist you with your legal case if you or a loved one is ever seriously injured in any kind of car crash, slip and fall, pedestrian injury, workplace injury or wrongful death in Philadelphia or anywhere in the United States. We pledge to make sure that you and your family get the compassionate, dogged and experienced legal representation that you deserve and expect from a professional legal team which works hard to uncover every fact to bolster your case and maximize your damage award.
We represent the families of victims who die in such tragedies as well, to ensure that their families receive every penny of damages that they are eligible to receive.
Talk to a Philadelphia car crash attorney at MyPhillyLawyer by calling 215-914-5471 or toll-free at 1-866-907-2231 anytime and our experienced, compassionate, aggressive team of attorneys and support staff will be there for you and your family every step of the way as we manage your case through the legal system.
When Winning Matters Most, Call MyPhillyLawyer.
Listen to Court Radio every Sunday at 7 a.m. with me, attorney Dean Weitzman of MyPhillyLawyer, on Philadelphia's Old School 100.3 WRNB, Boom 103.9 or on Classix 107.9 WPPZ FM. Listen to Court Radio online or on the radio every week for the latest on legal topics and to get answers to your legal questions. In addition to addressing the topical issues of the day, we'll answer caller questions on a wide range of legal issues.