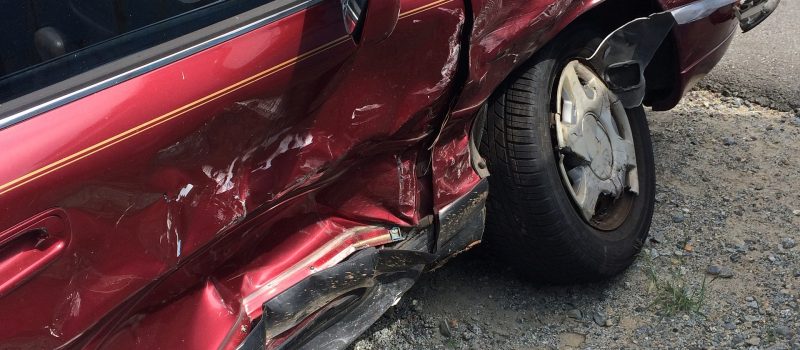 Car Accident Attorney Gets $5M Settlement for Family of Woman Killed by HVAC Company Driver Who Was Driving Drunk
By Dean I. Weitzman, Esq. on January 31st, 2020
A car accident attorney has won a $5 million settlement for the daughters of an Idaho woman who was killed in 2017 when her car was struck by an HVAC truck that was being driven by an employee who was driving drunk.
The victim, Cheryl Miller, was driving her 2014 Nissan Maxima on U.S. 93 in Jerome County when her car was struck head-on by an HVAC truck being driven by then-employee, Larry Halbert, according to a Jan. 13 story by KTVB-TV 7 in Boise, Idaho. Halbert's truck, which was owned by Advanced Heating and Cooling and its owners BSR Ventures, crossed the centerline of the highway before striking Miller's car just before 7 p.m. that day.
Halbert was sentenced to 15 years in prison in connection with the crash, which occurred after he had been drinking in a bar that day, the story continued. His blood alcohol level was three times the legal limit, according to testimony at his trial. He pleaded guilty to felony vehicular manslaughter and felony driving under the influence, while the judge also suspended his driver's license for life.
"In the civil complaint, the Miller family's attorneys argued the company 'was aware of defendant Halbert's drinking and driving and reckless conduct, and negligently and recklessly entrusted him with a company vehicle, knowing that the public would be endangered by his drinking and driving habits,'" the station reported. "According to the complaint, company leadership knew about Halbert's previous DUI convictions, and other employees 'complained and put defendants on notice.'"
Attorneys representing the family made the offer to settle the suit and the defendants agreed to the deal, the story reported. Miller's family filed a lawsuit against the company and the driver in 2018 seeking damages for her death.
Legal cases like this one occur around the nation every day and are examples of similar kinds of car crash cases that MyPhillyLawyer attorneys regularly work on tirelessly for our own clients. Often, we are not able to discuss the cases we are actively working on due to confidentiality requirements, so we discuss other relevant cases in the news such as this one to illustrate the legal situations people find themselves in every day.
When you need a car accident injury attorney, we here at MyPhillyLawyer stand ready to assist you with your legal case if you or a loved one is ever seriously injured in any kind of vehicle crash, slip and fall, workplace injury or wrongful death in Philadelphia or anywhere in the United States. We pledge to make sure that you and your family get the compassionate, dogged and experienced legal representation that you deserve and expect from a professional legal team which works hard to uncover every fact to bolster your case and maximize your damage award.
We represent the families of victims who die in such tragedies as well, to ensure that their families receive every penny of damages that they are eligible to receive.
Talk to a Philadelphia car crash attorney at MyPhillyLawyer by calling 215-914-5471 or toll-free at 1-866-907-2231 anytime and our experienced, compassionate, aggressive team of attorneys and support staff will be there for you and your family every step of the way as we manage your case through the legal system.
When Winning Matters Most, Call MyPhillyLawyer.
Listen to Court Radio every Sunday at 7 a.m. with me, attorney Dean Weitzman of MyPhillyLawyer, on Philadelphia's Old School 100.3 WRNB, Boom 103.9 or on Classix 107.9 WPPZ FM. Listen to Court Radio online or on the radio every week for the latest on legal topics and to get answers to your legal questions. In addition to addressing the topical issues of the day, we'll answer caller questions on a wide range of legal issues.