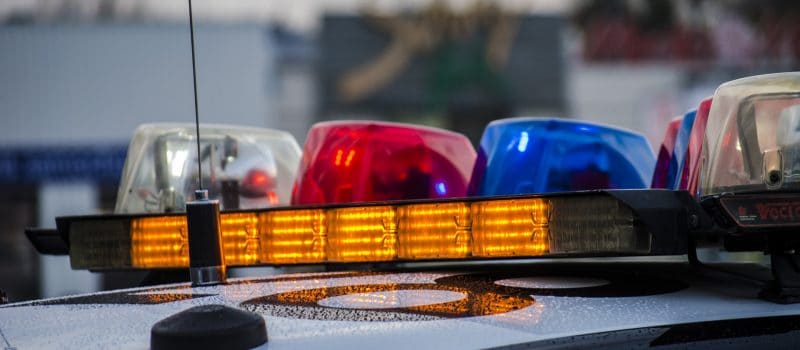 Car Crash Lawyer Wins $4.8M Settlement for Family of Teen Killed in a School Bus Crash
By Dean I. Weitzman, Esq. on February 21st, 2020
The family of a 16-year-old girl has reached a $4.8 million settlement with an Iowa school district after their daughter was killed when the school bus she was riding in became caught in a ditch and burst into flames in December of 2017.
The teen, Megan Klindt, was the only passenger on the Riverside Community School District bus when its driver, 74-year-old Donnie Hendricks, apparently backed the bus up for an unknown reason and got its rear wheels stuck in a ditch outside Oakland, Iowa, on Dec. 12, 2017, according to a Feb. 13 story by the Omaha World-Herald.
Hendricks gunned the engine as tried to drive the bus out of the ditch, but the vehicle's exhaust pipe was blocked by soil and other debris, causing the engine's turbocharger to overload and catch on fire, according to a National Transportation Safety Board (NTSB) investigation and report on the accident.
Klindt and the driver were not able to escape the bus after the fire broke out, which caused a large amount of dense smoke and noxious fumes inside the vehicle from burning materials. Both were found dead inside the bus by emergency workers.
In a 2018 lawsuit against the school district, the girl's family alleged that the district had ignored a series of warnings about health problems that were affecting the bus driver's abilities to continue to transport students, the story states. The family alleged negligence and wrongful death in their lawsuit against the school district. Court documents in the case also showed that several parents and community members had complained about Hendricks' driving.
In one case, two parents pulled their kids from a bus Hendricks drove in the fall of 2017 after he backed over a support cable on a power pole near their driveway on the first day of school, and in another case when a parent thought he was going to run into her car one foggy morning, the story continued. Several weeks before the fatal accident, Hendricks ran into the school superintendent's car with his personal vehicle in the school parking lot, according to a deposition from a school secretary.
"The superintendent told her he had to 'get him out of the bus before he kills somebody,'" she told attorneys during the deposition.
"In their lawsuit, the family alleged that the school district knew that Hendricks was in poor health — he was scheduled to undergo back surgery just days after the fire — and had fielded complaints about his driving," the story reported.
The NTSB could not determine why the two were unable to escape from the burning bus, the story said, but several other bus drivers told officials "that Megan wouldn't have left the driver alone." She was found dead next to Hendricks' driver's seat.
As a result of the accident, the Riverside Community School District is in the process of implementing a new transportation plan.
The settlement agreement includes no admission of liability and will be paid out through two insurance policies held by the school district.
Legal cases like this one occur around the nation every day and are examples of similar kinds of car crash cases that MyPhillyLawyer attorneys regularly work on tirelessly for our own clients. Often, we are not able to discuss the cases we are actively working on due to confidentiality requirements, so we discuss other relevant cases in the news such as this one to illustrate the legal situations people find themselves in every day.
When you need a car accident injury attorney, we here at MyPhillyLawyer stand ready to assist you with your legal case if you or a loved one is ever seriously injured in any kind of car crash, slip and fall, pedestrian injury, workplace injury or wrongful death in Philadelphia or anywhere in the United States. We pledge to make sure that you and your family get the compassionate, dogged and experienced legal representation that you deserve and expect from a professional legal team which works hard to uncover every fact to bolster your case and maximize your damage award.
We represent the families of victims who die in such tragedies as well, to ensure that their families receive every penny of damages that they are eligible to receive.
Talk to a Philadelphia car crash attorney at MyPhillyLawyer by calling 215-914-5471 or toll-free at 1-866-907-2231 anytime and our experienced, compassionate, aggressive team of attorneys and support staff will be there for you and your family every step of the way as we manage your case through the legal system.
When Winning Matters Most, Call MyPhillyLawyer.
Listen to Court Radio every Sunday at 7 a.m. with me, attorney Dean Weitzman of MyPhillyLawyer, on Philadelphia's Old School 100.3 WRNB, Boom 103.9 or on Classix 107.9 WPPZ FM. Listen to Court Radio online or on the radio every week for the latest on legal topics and to get answers to your legal questions. In addition to addressing the topical issues of the day, we'll answer caller questions on a wide range of legal issues.