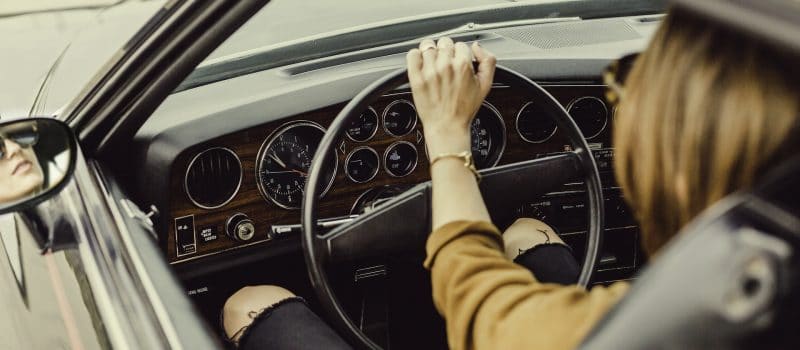 Car Crash Attorney Update: GM Agrees to $120M Settlement to GM Vehicle Owners Whose Cars and Trucks Lost Value Due to Defective Ignition Switches Linked to 124 Deaths
By Dean I. Weitzman, Esq. on March 31st, 2020
Owners of General Motors cars and trucks who claimed their vehicles lost resale value because they were built using defective ignition switches that lead to the deaths of at least 124 motorists since 2004 will be eligible to receive a slice of a new $120 million settlement just reached with the automaker.
The preliminary settlement, which still requires court approval, resolves the last major piece of litigation related to a series of deaths and resulting lawsuits from ignition switches used in GM vehicles that could turn themselves off, causing the vehicles to shut down and the airbags to be turned off, according to a March 27 story by Reuters. GM denied liability in the cases but agreed to settle the matter, court papers revealed.
More than 2.6 million GM vehicles have been recalled by the automaker since 2014 over the switches, which included vehicles dating back more than a decade earlier. GM also had to pay more than $2.6 billion in penalties and settlements in the cases, including $900 million to settle a U.S. Department of Justice criminal case, the story continued.
The latest settlement is meant to specifically resolve claims by GM vehicle owners who said they "suffered economic losses from buying vehicles they thought were defect-free, only to see the ignition switch problem hurt GM's brand, reputation and resale values," the story reported. About $70 million of the settlement will come from GM, with the other $50 million coming from a trust that was set up in connection with the Detroit-based automaker's 2009 bankruptcy, according to Reuters. GM will also pay some $34.5 million to cover legal fees and expenses of lawyers for the vehicle owners.
About 216 plaintiffs were named in the settlement, according to a March 28 report by Car & Driver magazine. The settlement for vehicle lost value, however, is much lower than what plaintiff's lawyers expected when the class action lawsuit was filed in 2014, the story reported. GM covered up the ignition-switch defect for 13 years, according to Car & Driver, and eventually and secretly redesigned the switch without changing the part number. The original, defective switches were "manufactured with torque thresholds that were low enough that the key could slip out of the run position, thereby disabling the engine, power assists, and safety features that included airbags," the story continued.
Legal cases like this one occur around the nation every day and are examples of similar kinds of car crash cases that MyPhillyLawyer attorneys regularly work on tirelessly for our own clients. Often, we are not able to discuss the cases we are actively working on due to confidentiality requirements, so we discuss other relevant cases in the news such as this one to illustrate the legal situations people find themselves in every day.
When you need a car accident injury attorney, we here at MyPhillyLawyer stand ready to assist you with your legal case if you or a loved one is ever seriously injured in any kind of car crash, slip and fall, pedestrian injury, workplace injury or wrongful death in Philadelphia or anywhere in the United States. We pledge to make sure that you and your family get the compassionate, dogged and experienced legal representation that you deserve and expect from a professional legal team which works hard to uncover every fact to bolster your case and maximize your damage award.
We represent the families of victims who die in such tragedies as well, to ensure that their families receive every penny of damages that they are eligible to receive.
Talk to a Philadelphia car crash attorney at MyPhillyLawyer by calling 215-914-5471 or toll-free at 1-866-907-2231 anytime and our experienced, compassionate, aggressive team of attorneys and support staff will be there for you and your family every step of the way as we manage your case through the legal system.
When Winning Matters Most, Call MyPhillyLawyer.
Listen to Court Radio every Sunday at 7 a.m. with me, attorney Dean Weitzman of MyPhillyLawyer, on Philadelphia's Old School 100.3 WRNB, Boom 103.9 or on Classix 107.9 WPPZ FM. Listen to Court Radio online or on the radio every week for the latest on legal topics and to get answers to your legal questions. In addition to addressing the topical issues of the day, we'll answer caller questions on a wide range of legal issues.