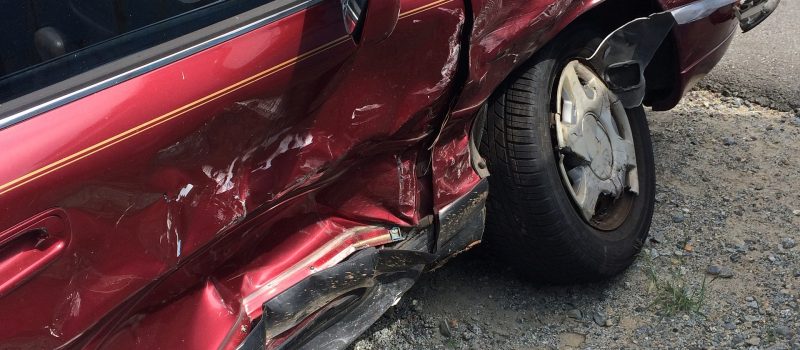 Car Crash Attorney Wins $8.1M Settlement for Woman Who Was Severely Injured in a 2017 Multi-Vehicle Crash in Illinois
By Dean I. Weitzman, Esq. on April 13th, 2020
An Illinois woman who suffered permanent life-altering injuries when the car she was driving in November 2017 in Oak Brook, Ill., was struck by a vehicle speeding at 98 mph will receive an $8.1 million settlement to help provide her long-term care.
The victim, Annette Kimmons, was driving her car when it was struck in an intersection by a vehicle being driven by Paul J. Murtagh, who ran a red light while traveling at high speed, according to a Feb. 25 story by the Chicago Law Bulletin. Kimmons' husband, Eugene, was a passenger in the car she was driving.
Murtagh's speeding vehicle also struck a second car in the intersection at the same time, killing the driver of the second vehicle, Tien Chen, who was 84 years old, according to the story. That consolidated case was recently settled for $3.2 million after Chen's son, Thomas Chen, sued on his family's behalf. The cases were consolidated in June 2018.
"Murtagh was transporting display booth materials to the Illinois Tollway Authority conference in Oak Brook on behalf of his employer, the Construction Business Development Center at Prairie State College," the story reported. He was registered to attend the conference.
Following the crash, Murtagh's vehicle landed on top of the vehicles being driven by Kimmons and Chen. An analysis of the crash determined that Murtagh was driving at 98 mph at the time.
Annette Kimmons' injuries included a C1-C2 joint dislocation and spinal cord injury, broken ribs, lacerations to her liver and one of her adrenal glands and a traumatic brain injury, according to the story. Eugene Kimmons suffered back and chest wall pain from the crash, but had no broken bones.
Annette Kimmons' injuries were permanent and life-altering injuries," according to one of her attorneys.
In his defense, Murtagh "asserted an Act of God defense, claiming he suffered an 'unforeseeable and unpreventable' blackout due to his low blood sugar," the story reported. Court records and testimony, however, indicated that his endocrinologist had previously instructed him to check his blood sugar three times a day and before he got behind the wheel each time, but that Murtagh hadn't checked his blood sugar for three days prior to the crash. Murtagh had been diagnosed with diabetes at age 3.
Prairie State College contended that Murtagh was not acting in the scope of his employment at the time of the incident, the story reported.
Legal cases like this one occur around the nation every day and are examples of similar kinds of car crash cases that MyPhillyLawyer attorneys regularly work on tirelessly for our own clients. Often, we are not able to discuss the cases we are actively working on due to confidentiality requirements, so we discuss other relevant cases in the news such as this one to illustrate the legal situations people find themselves in every day.
When you need a car accident injury attorney, we here at MyPhillyLawyer stand ready to assist you with your legal case if you or a loved one is ever seriously injured in any kind of car crash, slip and fall, pedestrian injury, workplace injury or wrongful death in Philadelphia or anywhere in the United States. We pledge to make sure that you and your family get the compassionate, dogged and experienced legal representation that you deserve and expect from a professional legal team which works hard to uncover every fact to bolster your case and maximize your damage award.
We represent the families of victims who die in such tragedies as well, to ensure that their families receive every penny of damages that they are eligible to receive.
Talk to a Philadelphia car crash attorney at MyPhillyLawyer by calling 215-914-5471 or toll-free at 1-866-907-2231 anytime and our experienced, compassionate, aggressive team of attorneys and support staff will be there for you and your family every step of the way as we manage your case through the legal system.
When Winning Matters Most, Call MyPhillyLawyer.
Listen to Court Radio every Sunday at 7 a.m. with me, attorney Dean Weitzman of MyPhillyLawyer, on Philadelphia's Old School 100.3 WRNB, Boom 103.9 or on Classix 107.9 WPPZ FM. Listen to Court Radio online or on the radio every week for the latest on legal topics and to get answers to your legal questions. In addition to addressing the topical issues of the day, we'll answer caller questions on a wide range of legal issues.