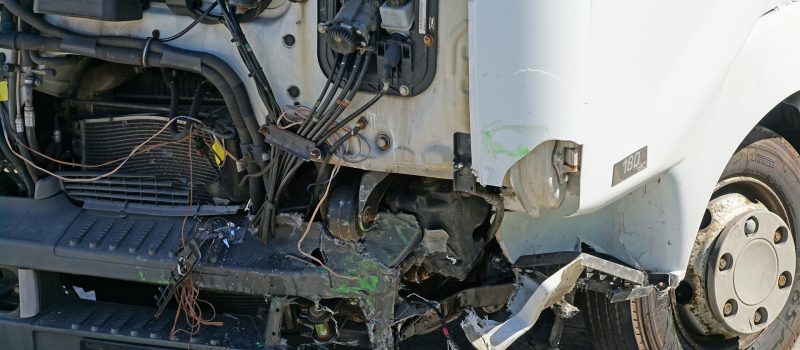 Truck Accident Injury Attorney Wins $5M Jury Verdict for Family of Child Severely Burned in Car Crash
By Dean I. Weitzman, Esq. on May 1st, 2020
A truck crash attorney won a $5 million jury verdict for the family of a boy who suffered severe burns in 2016 when a tractor-trailer crashed into the rear of a pickup truck he was riding in on a Delaware roadway.
The boy, whose identity is being withheld because he is a minor, was in the back seat of a pickup truck that was also occupied by his uncle and aunt when the crash occurred on Route 896 in Glasgow, Delaware, on Aug. 19, 2016, according to a March 27 story by Law.com. As the pickup waited after stopping for a red light, it was rear-ended by a tractor-trailer, causing the pickup to burst into flames with its passengers inside, the story reported.
The child, who is now 9 years old and is identified in the lawsuit as N.P., N.P. suffered second- and third-degree burns over 26% of his body, including his back, buttocks and legs which required skin graft surgeries. The boy, who lives with his parents in Neptune, N.J., also suffers from post-traumatic stress disorder due to the crash.
The tractor-trailer, which was being driven by Charles Bolton, who worked for Tristate Trucking of Baltimore, failed to stop behind traffic waiting at the red light before smashing into the pickup, according to the story. The crash was recorded on a traffic camera located at the intersection, which provided evidence in the case.
The family's lawsuit was filed in Middlesex County, N.J., against Bolton, Tristate and Tristate's principal owner, James Lighty, the story reported. The suit also names office supply vendor W.B. Mason of Brockton, Massachusetts, whose merchandise was being goods were shipped in the truck at the time of the crash, and A. Duie Pyle Inc. of West Chester, Pennsylvania, which had arranged the delivery.
The jury reached its $5 million verdict jointly against Bolton, Tristate and Lighty following a three-day trial before Middlesex County Superior Court Judge Lisa Vignuolo. Unfortunately for the plaintiffs, because the Tristate trucking company has only $740,000 in insurance coverage, it is uncertain if the full amount of the verdict can ever be recovered, the story reported. A separate insurance coverage action involving the trailer portion of Tristate's truck is still pending, one of the attorneys in the case said.
The family had already reached separate, earlier settlements with W.B. Mason for $450,000 and with A. Duie Pyle for $1.25 million, bringing the total recovery in the case to about $6.7 million, the story reported.
Legal cases like this one occur around the nation every day and are examples of similar kinds of car crash cases that MyPhillyLawyer attorneys regularly work on tirelessly for our own clients. Often, we are not able to discuss the cases we are actively working on due to confidentiality requirements, so we discuss other relevant cases in the news such as this one to illustrate the legal situations people find themselves in every day.
When you need a truck accident injury attorney, we here at MyPhillyLawyer stand ready to assist you with your legal case if you or a loved one is ever seriously injured in any kind of truck or car crash, slip and fall, pedestrian injury, workplace injury or wrongful death in Philadelphia or anywhere in the United States. We pledge to make sure that you and your family get the compassionate, dogged and experienced legal representation that you deserve and expect from a professional legal team which works hard to uncover every fact to bolster your case and maximize your damage award.
We represent the families of victims who die in such tragedies as well, to ensure that their families receive every penny of damages that they are eligible to receive.
Talk to a Philadelphia car crash attorney at MyPhillyLawyer by calling 215-914-5471 or toll-free at 1-866-907-2231 anytime and our experienced, compassionate, aggressive team of attorneys and support staff will be there for you and your family every step of the way as we manage your case through the legal system.
When Winning Matters Most, Call MyPhillyLawyer.
Listen to Court Radio every Sunday at 7 a.m. with me, attorney Dean Weitzman of MyPhillyLawyer, on Philadelphia's Old School 100.3 WRNB, Boom 103.9 or on Classix 107.9 WPPZ FM. Listen to Court Radio online or on the radio every week for the latest on legal topics and to get answers to your legal questions. In addition to addressing the topical issues of the day, we'll answer caller questions on a wide range of legal issues.