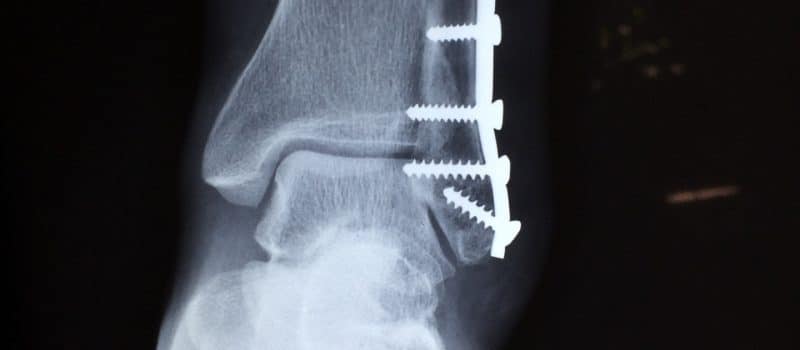 Personal Injury Lawyer Wins $640K for N.J. Woman Injured After Slipping on a Loose Tile and Falling in Apartment Building Hallway
By Dean I. Weitzman, Esq. on May 8th, 2020
A 26-year-old New Jersey woman who broke her ankle after falling in the hallway of her apartment building in 2015 has won a $640,000 settlement in connection with her case.
The victim, Jacquelyn Mendoza, 26, slipped on a loose floor tile, which caused her to fall and fracture her ankle in the hallway of her Newark, N.J., apartment building on Dec. 10, 2015, according to a March 27 story on Law.com.
Mendoza, who was working as a bank teller when she was injured, sued the owner of the property, Mt. Prospect Holdings Inc. and its related entities, 445-449 Mt. Prospect Holding Inc., FD Realty Group and FDG Management, in a lawsuit filed in Essex County. She alleged that the defendants were negligent for allowing a dangerous condition to exist in her apartment building's hallway.
"Mendoza claimed that she exited her apartment and began walking in the hallway, when her foot slipped on a loose tile, causing her to fall," the story reported. "She claimed Mt. Prospect failed to properly secure the tile flooring to the subfloor and failed to perform periodic inspections of the floor."
The victim suffered a comminuted fracture of her right tibia and a right bimalleolar fracture, which required open reduction surgery and internal fixation that included the implantation of plates and screws. An abscess and infection occurred at the surgical site during her physical therapy, which required antibiotic treatment.
She had to undergo a second surgery to remove some of the hardware that had been installed to repair her ankle break. She later suffered post-traumatic arthritis in her right ankle as a result of the injury. In her lawsuit, she alleged that the injury "claimed that her loss of range of motion in her right ankle resulted in a club foot, which disrupted her gait and left her unable to walk long distances or climb stairs," the story reported. She also claimed in her lawsuit that she can no longer exercise or perform other activities and that has difficulty caring for her five children due to the injury.
On Jan. 20, AmTrust Financial Services Inc., Mt. Prospect's insurer, agreed to settle Mendoza's case for $640,000. The landlord had a policy with $1 million of coverage.
Legal cases like this one occur around the nation every day and are examples of similar kinds of car crash cases that MyPhillyLawyer attorneys regularly work on tirelessly for our own clients. Often, we are not able to discuss the cases we are actively working on due to confidentiality requirements, so we discuss other relevant cases in the news such as this one to illustrate the legal situations people find themselves in every day.
When you need a personal injury attorney, we here at MyPhillyLawyer stand ready to assist you with your legal case if you or a loved one is ever seriously injured in any kind of injury, slip and fall, pedestrian injury, workplace injury, car crash or wrongful death in Philadelphia or anywhere in the United States. We pledge to make sure that you and your family get the compassionate, dogged and experienced legal representation that you deserve and expect from a professional legal team which works hard to uncover every fact to bolster your case and maximize your damage award.
We represent the families of victims who die in such tragedies as well, to ensure that their families receive every penny of damages that they are eligible to receive.
Talk to a Philadelphia personal injury attorney at MyPhillyLawyer by calling 215-914-5471 or toll-free at 1-866-907-2231 anytime and our experienced, compassionate, aggressive team of attorneys and support staff will be there for you and your family every step of the way as we manage your case through the legal system.
When Winning Matters Most, Call MyPhillyLawyer.
Listen to Court Radio every Sunday at 7 a.m. with me, attorney Dean Weitzman of MyPhillyLawyer, on Philadelphia's Old School 100.3 WRNB, Boom 103.9 or on Classix 107.9 WPPZ FM. Listen to Court Radio online or on the radio every week for the latest on legal topics and to get answers to your legal questions. In addition to addressing the topical issues of the day, we'll answer caller questions on a wide range of legal issues.