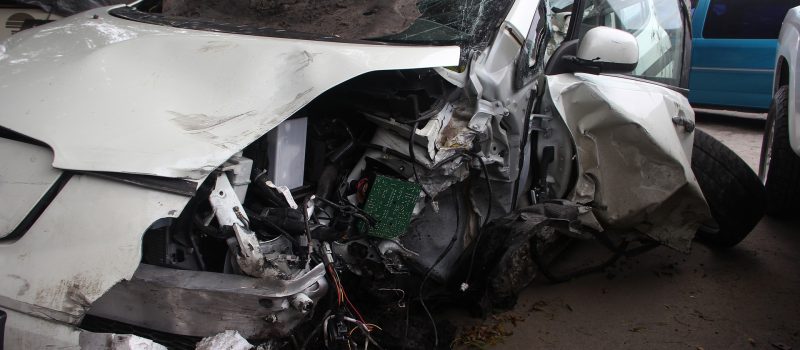 Car Accident Lawyer Wins $1.1M Settlement for Woman Seriously Injured When Another Car Jumps Highway Median and Crashes Head-on into Her Car
By Dean I. Weitzman, Esq. on June 12th, 2020
A car accident attorney has won a $1.1 million settlement for a 24-year-old Connecticut driver who was seriously injured in January of 2019 when a car being operated by another motorist jumped a highway median and smashed head-on into her car.
The victim, Amber Nicole Castle of Norwich, was hurt as she drove her Toyota Corolla on Interstate 395 on Jan. 12, 2019, about 7:30 p.m., according to a May 19 story in The (New London) Day newspaper. Another motorist, John Adams, 85, was driving in the opposite direction on the highway in a Buick Lucerne when Adams' vehicle jumped the median and smashed into Castle's car, the story reported. Adams and his wife, Joan, 79, who was riding in the Buick with him, were both killed in the crash. The occupants of a third car involved in the crash were not hurt.
Castle was taken from the scene to the Backus Hospital in Norwich and later transferred by medical helicopter to Hartford Hospital, where she underwent emergency surgery for her injuries, the story reported. She suffered fractures to her right leg, facial bones and right arm which required the insertion of rods, pins and orthopedic hardware.
At the time of the crash, Castle was employed as a waitress in a local casino and part-time as a massage therapist, the story reported.
A police report said that John Adams was driving southbound when his car veered into the right shoulder of the highway, then back across both travel lanes and into the median, the story states. The Buick then struck a metal beam guard rail and crossed over into northbound traffic, crashing into Castle's car. The crash occurred near the Troop E state police barracks.
Once in the northbound lanes, the Buick then rolled to its side, where it was then struck by a Toyota Sienna. Police said it was not clear why Adams' car crossed the highway's median and smashed into Castle's vehicle.
Legal cases like this one occur around the nation every day and are examples of similar kinds of car crash cases that MyPhillyLawyer attorneys regularly work on tirelessly for our own clients. Often, we are not able to discuss the cases we are actively working on due to confidentiality requirements, so we discuss other relevant cases in the news such as this one to illustrate the legal situations people find themselves in every day.
When you need a car accident injury attorney, we here at MyPhillyLawyer stand ready to assist you with your legal case if you or a loved one is ever seriously injured in any kind of car crash, slip and fall, pedestrian injury, workplace injury or wrongful death in Philadelphia or anywhere in the United States. We pledge to make sure that you and your family get the compassionate, dogged and experienced legal representation that you deserve and expect from a professional legal team which works hard to uncover every fact to bolster your case and maximize your damage award.
We represent the families of victims who die in such tragedies as well, to ensure that their families receive every penny of damages that they are eligible to receive.
Talk to a Philadelphia car crash attorney at MyPhillyLawyer by calling 215-914-5471 or toll-free at 1-866-907-2231 anytime and our experienced, compassionate, aggressive team of attorneys and support staff will be there for you and your family every step of the way as we manage your case through the legal system.
When Winning Matters Most, Call MyPhillyLawyer.
Listen to Court Radio every Sunday at 7 a.m. with me, attorney Dean Weitzman of MyPhillyLawyer, on Philadelphia's Old School 100.3 WRNB, Boom 103.9 or on Classix 107.9 WPPZ FM. Listen to Court Radio online or on the radio every week for the latest on legal topics and to get answers to your legal questions. In addition to addressing the topical issues of the day, we'll answer caller questions on a wide range of legal issues.