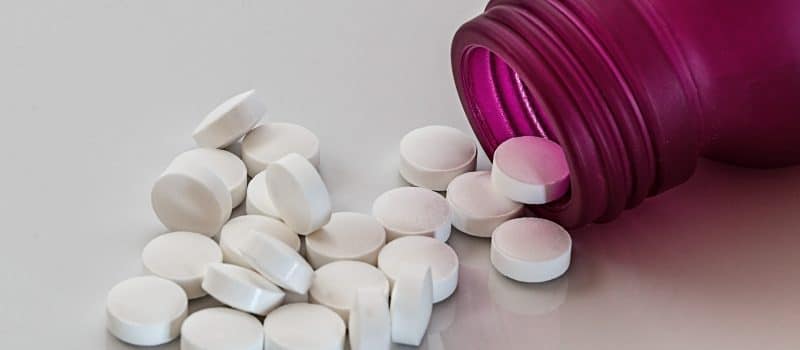 If You Took Zantac and Have Cancer, Here's What You Need to Know About Your Legal Rights from MyPhillyLawyer
By Dean I. Weitzman, Esq. on June 26th, 2020
Cancer lawsuits against the makers of heartburn and acid reflux medication Zantac are soaring, especially since April 1 when the U.S. Food & Drug Administration (FDA) asked manufacturers to voluntarily and immediately withdraw Zantac from the market.
The FDA order includes all prescription and over-the-counter (OTC) forms of the drug, which is known by its generic name as ranitidine. In September of 2019, the FDA announced that low levels of an environmental contaminant known as N-Nitrosodimethylamine (NDMA) were found in ranitidine medications, which included Zantac.
"The agency has determined that the impurity in some ranitidine products increases over time and when stored at higher than room temperatures and may result in consumer exposure to unacceptable levels of this impurity," the FDA reported.
Here's why the FDA pulled Zantac from store shelves – that NDMA is a probable human carcinogen and can cause cancer. Normally, NDMA is found in a wide range of foods and water that are ingested by humans, but those are typically found at low levels which don't cause harm or lead to expected increases of cancers, says the FDA.
But sustained higher levels of exposure may increase the risk of cancer in humans, and that's where the FDA testing found problems with ranitidine. Elevated levels of NDMA have been found in ranitidine, especially when those samples are stored at higher temperatures, including temperatures the product may be exposed to during distribution and handling by consumers, according to the FDA. "The testing also showed that the older a ranitidine product is, or the longer the length of time since it was manufactured, the greater the level of NDMA. These conditions may raise the level of NDMA in the ranitidine product above the acceptable daily intake limit."
With these findings, the FDA also began advising consumers to stop taking OTC ranitidine and to talk with their doctors immediately if they were taking prescription medication to evaluate their treatment options with other medications. "To date, the FDA's testing has not found NDMA in famotidine (Pepcid), cimetidine (Tagamet), esomeprazole (Nexium), lansoprazole (Prevacid) or omeprazole (Prilosec)," according to the agency.
This situation infuriates me because all too often drug companies have hidden negative consequences from their drugs for monetary gain instead of being honest and open with consumers when problems or concerns crop up.
A host of dangerous products are involved in lawsuits from consumers in recent years, including Zantac, Roundup, talcum powder and pelvic mesh fabric. In each case, manufacturers have for years been attempting to ignore victims who are suffering from cancers and other serious medical complications due to dangerous products that have been killing and maiming people behind the scenes.
Enough is enough.
The common theme of these products continues to be that they are potentially dangerous and that those dangers have been hidden by their manufacturers from the public.
And that's why we're seeing multi-million dollar verdicts from juries that are hearing these cases.
These companies should have laid their cards on the table and let victims make their own decisions about whether they would have stopped using the products once they learned of their inherent dangers.
If the companies would have told consumers, 'OK, you've got a 1% chance of getting cancer if you continue to use this product,' those consumers could have decided on their own what they wanted to do. They would have been allowed to make their own decisions. That's what these companies took away from victims and that's why these lawsuits are being filed.
And here's the legal rub – MyPhillyLawyer and other law firms are finding out that these companies hid important information from people who need to make life and death decisions about their lives and futures.
We here at MyPhillyLawyer are here to help you or a member of your family if you have been diagnosed with cancers that could have been caused by taking Zantac in the past.
It all starts with a phone call to MyPhillyLawyer, where we can ask you a series of questions about your illnesses and medical situation. We'll ask you if you were taking Zantac or a generic form of the drug, as well as when you took it. We'll ask about your cancer diagnosis and when it occurred. We'll ask if you were a smoker at the time or since. Together, we will go over your situation and see where you might stand in the Zantac litigation.
There is no charge for the phone consultation, and there are no up-front costs to people whose cases we take on in the Zantac legal fight. We will get paid only if you win your case. There is no monetary risk to you or to your family.
I invite you to contact us so we can review and evaluate your potential case in connection with your use of Zantac.
We believe these cases are worth pursuing for victims who have suffered due to Zantac and its generic equivalents. There's no reason not to call and we are here to answer your questions and concerns.
When you need a Zantac lawsuit attorney, we here at MyPhillyLawyer stand ready to assist you. We pledge to make sure that you and your family get the compassionate, dogged and experienced legal representation that you deserve and expect from a professional legal team which works hard to uncover every fact to bolster your case and maximize your damage award.
Talk to a Philadelphia Zantac lawsuit attorney at MyPhillyLawyer by calling 215-914-5471 or toll-free at 1-866-907-2231 anytime and our experienced, compassionate, aggressive team of attorneys and support staff will be there for you and your family every step of the way as we manage your case through the legal system.
When Winning Matters Most, Call MyPhillyLawyer.