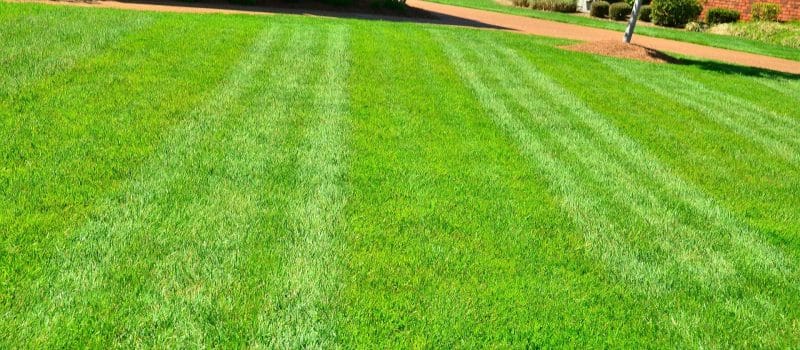 Here's What Bayer's $11 Billion Roundup Cancer Lawsuit Settlement Fund Means for Plaintiffs
By Dean I. Weitzman, Esq. on July 2nd, 2020
The owners of Roundup weed killer recently created an almost $11 billion fund to pay plaintiffs in about 125,000 pending and future lawsuits cases related to cancers blamed on the chemical.
So what does the settlement fund mean for existing Roundup cancer plaintiffs and for victims who have not yet filed their cases?
To help clients learn what they need to know, we here at MyPhillyLawyer are providing this guide to what they need to do as soon as possible if they think they are victims of cancers caused by Roundup.
The $10.9 billion fund was established by chemical and pharmaceutical giant Bayer, which has owned Roundup since acquiring Monsanto, the original makers of the product line, in June of 2018. The fund is being created to attempt to resolve major outstanding litigation surrounding Roundup over many years.
In its June 24 announcement, Bayer said it hopes to bring closure to about 75% of the current Roundup litigation cases, which involve some 125,000 filed and unfiled overall claims. The fund "also puts in place a mechanism to resolve potential future claims efficiently," the company said.
Up to $9.6 billion will be paid by Bayer to resolve current Roundup litigation, including an allowance the company expects will cover unresolved claims, and another $1.25 billion to support a separate class agreement to address potential future litigation.
The agreements contain no admission of liability or wrongdoing on behalf of Bayer.
So what does all of this legal jockeying mean for victims who have suffered cancers due to their past uses of Roundup?
What it means is this – if you or someone in your family has been diagnosed with cancer that is related to your direct exposure to and long-term use of Roundup weed killer, then you need to step forward now and talk to an attorney to move ahead with a case.
The money in the settlement fund is a finite amount, and once it is gone, it is gone. If you want to file a case, it's literally now or never.
If you or a family member is a potential victim of this company's negligence, you must come forward now to be included in the settlement proposal. You must right away allow the lawyers who will represent the injured parties to make you a part of the distribution of those settlement funds.
Werner Baumann, the CEO of Bayer, said in a statement that the settlement resolves most current claims and puts in place a mechanism to manage risks of potential future litigation.
By resolving the Roundup litigation, Bayer can now "return the conversation about the safety and utility of glyphosate-based herbicides to the scientific and regulatory arena and to the full body of science," said Baumann.

Kenneth R. Feinberg, the court-appointed mediator for the Bayer settlement talks, said the Roundup agreements "are designed as a constructive and reasonable resolution to a unique litigation."
He called the separate, independent settlements of the current claims "unique."
Under the terms of the settlements, participating plaintiffs will be required to dismiss their cases or agree not to file. The range of $8.8 billion to $9.6 billion covers both the agreements already signed and those that are still under negotiation, according to Bayer.
Three cases that have already gone to trial – Johnson, Hardeman and Pilliod – will continue through the appeals process and are not covered by the settlement, according to Bayer.
"Potential future cases will be governed by a class agreement which is subject to court approval," the company stated. "The agreement includes the establishment of a class of potential future plaintiffs and the creation of an independent Class Science Panel. The Class Science Panel will determine whether Roundup can cause non-Hodgkin's lymphoma (NHL), and if so, at what minimum exposure levels."
The Bayer settlement deal is among the largest settlements ever in U.S. civil litigation, according to a June 24 story by The New York Times. The proceedings led to separate agreements with 25 lead law firms whose clients will receive varying amounts from the fund. Bayer inherited the litigation when it bought for $63 billion in 2018. The company maintains that Roundup is safe and it has not added warning labels to the products, the story reported.
A host of dangerous products are involved in lawsuits from consumers in recent years, including Roundup, Zantac, talcum powder and pelvic mesh fabric. In each case, manufacturers have for years been attempting to ignore victims who are suffering from cancers and other serious medical complications due to dangerous products that have been killing and maiming people behind the scenes.
Enough is enough.
The common theme of these products continues to be that they are potentially dangerous and that their hazards have been hidden by their manufacturers from the public.
And that's why we're seeing multi-million dollar verdicts from juries that are hearing these cases.
These companies should have laid their cards on the table and let victims make their own decisions about whether they would have stopped using the products once they learned of their inherent dangers.
If the companies would have told consumers, 'OK, you've got a 1% chance of getting cancer if you continue to use this product,' those consumers could have decided on their own what they wanted to do. They would have been allowed to make their own decisions. That's what these companies took away from victims and that's why these lawsuits are being filed.
And here's the legal rub – MyPhillyLawyer and other law firms are finding out that these companies hid important information from people who need to make life and death decisions about their lives and futures.
We here at MyPhillyLawyer are here to help you or a member of your family if you have been diagnosed with cancers that could have been caused by using Roundup in the past.
It all starts with a phone call to MyPhillyLawyer, where we can ask you a series of questions about your illnesses and medical situation. We'll ask you about when and how you were using Roundup. We'll ask about your cancer diagnosis and when it occurred. We'll ask if you were a smoker at the time or since. Together, we will go over your situation and see where you might stand in the Roundup litigation.
There is no charge for the phone consultation, and there are no up-front costs to people whose cases we take on in the Roundup legal fight. We will get paid only if you win your case. There is no monetary risk to you or to your family.
I invite you to contact us so we can review and evaluate your potential case in connection with your use of Roundup weed killer.
We believe these cases are worth pursuing for victims who have suffered due to the use of Roundup. There's no reason not to call and we are here to answer your questions and concerns.
When you need a Roundup lawsuit attorney, we here at MyPhillyLawyer stand ready to assist you. We pledge to make sure that you and your family get the compassionate, dogged and experienced legal representation that you deserve and expect from a professional legal team which works hard to uncover every fact to bolster your case and maximize your damage award.
Talk to a Philadelphia Roundup lawsuit attorney at MyPhillyLawyer by calling 215-914-5471 or toll-free at 1-866-907-2231 anytime and our experienced, compassionate, aggressive team of attorneys and support staff will be there for you and your family every step of the way as we manage your case through the legal system.
When Winning Matters Most, Call MyPhillyLawyer.