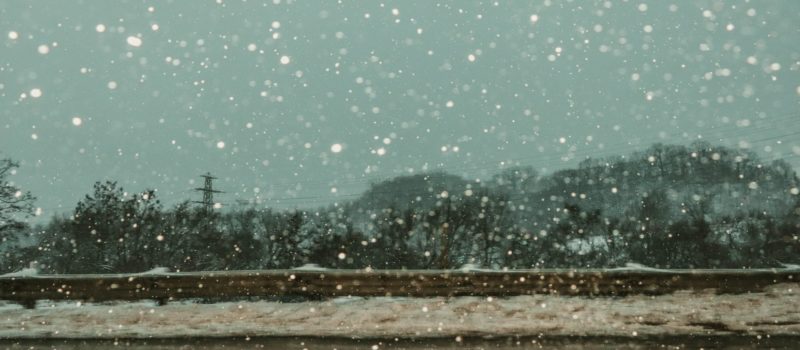 Snow Squalls Herald the Coming of Spring and More Traffic Accidents
By Dean I Weitzman, Esq. on April 13th, 2022
Recently in Pennsylvania, an 80-vehicle pileup of passenger vehicles and tractor-trailers occurred on Interstate 81. Six individuals passed away, and 25 others were rushed to local hospitals. Now, what was the cause? A deadly snow squall.
Snow squalls form as cold air spreads to the Mid-Atlantic and Northeast. Squalls are noted for sudden gusty winds and heavy snowfall, which can affect drivers' visibility. Since snow squalls are dangerous, The National Weather Service (NWS) created a tailored snow squall warning system to alert people in advance. However, this snow squall alert system failed and struck the state without warning.
The collision occurred around 10:30 in the morning. Before the chain collision, the Interstate went from clear to cloudy, obliterating vision for drivers. The carnage stretched for almost a mile. Although drivers attempted to stop, it did not prevent the horrific crash. Emergency first responders from four counties responded, transporting numerous victims to medical facilities for treatment.
According to an automotive study, drivers take three-quarters of a second to recognize a threat and hit the brakes. This means that a vehicle traveling at 60 mph moves roughly 44 to 66 feet during that time interval. Once you factor in the stopping distance, the final resting point can be several hundred feet later.
It's important to remember that spring weather does not always live up to our expectations. Pennsylvania drivers need to remain alert and be aware of weather disturbances that can seriously affect their safety and the safety of others while driving.
If you have been in a chain-reaction accident, reach out to us at MyPhillyLawyer. We know what you are going through and can answer all your liability, damages, and legal rights.
Our skilled car accident attorneys aggressively pursue favorable settlement offers when possible but will not hesitate to take a case to trial if necessary.
To learn more about how we can help you recover compensation for the injuries you have sustained or the loss of a loved one, call 215-227-2727 or toll-free (866) 352-4572. We do not bill you for our services unless we can help you recover from your injuries.