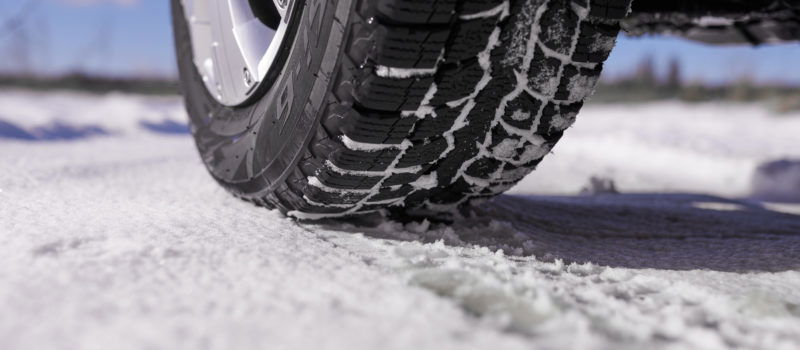 Keeping Your Car Tires Safe For Driving on Pennsylvania Roads
By Dean I Weitzman, Esq. on February 16th, 2023
After a long winter, Pennsylvania residents of all ages and interests are eager to head outside and enjoy the sunshine. The public streets and roads allow Pennsylvanians to travel to various places in the state. Yet the streets can also be dangerous, especially when users need to learn the rules or work to keep themselves and one another safe.
Planning and prevention can help protect you and your loved ones this summer. If you're injured in a car accident, a bicycle crash, or another incident this summer, talk to the experienced Philadelphia personal injury lawyers at MyPhillyLawyer.
Which Vehicles are Allowed on Pennsylvania Roadways?
Many car drivers in Philadelphia and other US cities believe the roads belong to cars and trucks. Registered vehicles may indeed use the public streets.
Yet cars, trucks, and motorcycles are the only vehicles allowed to use roads in Pennsylvania. Other wheeled cars may also be seen on the state's roads, including:
Bicycles. Bicyclists are expected to use roads and streets in Pennsylvania as long as they follow the rules of the road and certain other rules specific to bicycles.
Some dirt bikes and mopeds. Dirt bikes and mopeds are allowed on Pennsylvania roads as long as they are classified and registered as motorcycles. Drivers must also have a motorcycle endorsement on their driver's license to ride a dirt bike or moped on streets and roads.
Rollerblades and skateboards – depending on the location. Pennsylvania cities and townships set rules about rollerblades, skateboards, scooters, and other wheeled means of transportation. In Lancaster Township, for instance, users of these items must yield the right of way to all traffic on the roads and to all pedestrians on sidewalks.
One exception to the rules for wheeled vehicles on Pennsylvania roads is the use of all-terrain vehicles or ATVs. The state Department of Conservation and Natural Resources (DCNR) states, "Neither the Department of Transportation nor any municipalities with jurisdiction have approved the use of ATVs on streets or highways." The DCNR issues licenses for ATVs, granting riders permission to use designated state forest trails.
In addition to these wheeled vehicles, other users are also allowed on Pennsylvania roads. For instance, pedestrians may use the streets to travel in Pennsylvania if they follow the state's rules for pedestrians. Horse and buggy drivers may also use public roads as long as they follow state rules.
How To Stay Safe on Local Roads
With so much traffic possible on Pennsylvania streets and roads, it's vital to practice safety measures to protect yourself and others from injury. Here are a few tips that can help you stay safer on the streets this summer:
Look for all types of road users, not just cars. Look for motorcycles, bicycles, pedestrians, horses, buggies, and other vehicles and trucks.
Know which rules apply to you and your vehicle. Some road limitations apply to all roadway users, such as the rules to drive on the right and to stop at red lights. Others are specific to certain vehicles. Bicyclists are expected to use hand signals when they turn, for instance, while drivers should use the turn signals in their cars. Know which rules apply to you and your preferred method of travel.
Make a plan. If you're heading out, tell someone you trust where you are going and when you plan to return.
Use caution. You may be prepared to observe and follow the rules – but only some roads may use the same level of care. Keep your eyes open for those who may need to learn the rules or may not follow a rule when needed.
What To Do If You're Injured On The Road
After an injury, the first step is always to seek medical care. Make sure that basic needs for medical attention are taken care of. Keeping records of tasks related to your injury, or assigning a family member to do so, can help you keep track of what needs to be done.
If you've been injured in a crash, don't hesitate to talk to an experienced Philadelphia personal injury lawyer. At MyPhillyLawyer, your initial consultation is free and confidential. We'll help you understand how the law applies to your case and support you as you consider the best course of action for yourself and your family.