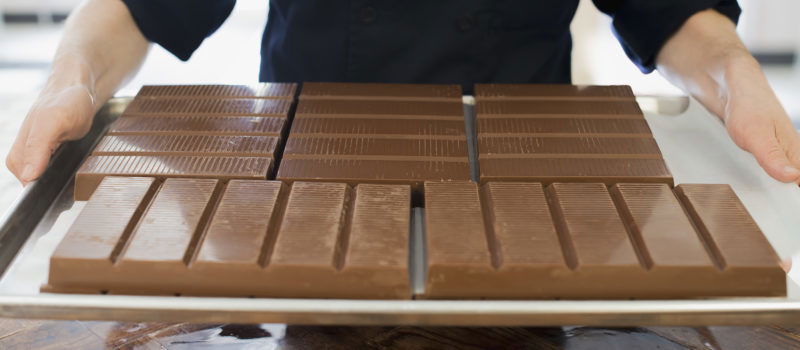 Hershey Case Highlights the Importance of Timeliness in Philadelphia Workers' Compensation Claims
By Dean I Weitzman, Esq. on August 22nd, 2023
Philadelphia workers who are injured on the job have the right to receive benefits. Workers' compensation benefits are designed to cover medical expenses, lost wages, and other costs that employees incur after a workplace accident or injury. According to the Pennsylvania Department of Labor and Industry, the statewide average weekly wage for work injuries occurring after January 1, 2023, is $1,273 per week. The amount marks a 5.7 percent increase from 2022.
A worker is entitled to benefits as long as they can provide medical evidence to show that their injury is work-related and the claim is filed according to the legally specified deadlines. Under Pennsylvania law, the statute of limitations sets out time limits on when you can file a workers' compensation claim.
The injured worker is responsible for notifying their employer about the work injury as soon as possible. Otherwise, they may give up their right to recover compensation. Failing to file a formal claim within the statute of limitations can result in costly mistakes that can affect your future and livelihood. A recent Pennsylvania appellate court decision involving an injured Hershey Co. worker highlights the dangers of not informing an employer about a work injury promptly.
The Case at a Glance
Hershey Company v. Shawn Woodhouse concerns Hershey Co. employee Shawn Woodhouse, who suffered a foot ulcer and, ultimately, a partial leg amputation. Woodhouse had a history of diabetic neuropathy, a condition characterized by nerve damage resulting from diabetes. He began working for Hershey in May 2017.
In late 2017, Woodhouse underwent emergency foot surgery due to a diabetic foot ulcer. Because of surgical complications, his right leg had to be partially amputated. Following these medical procedures, Woodhouse received Social Security disability benefits in May 2018.
The legal dispute arose when Woodhouse claimed his injuries were work-related, and he sought specific loss benefits from Hershey. The employer, however, questioned whether his injuries were directly connected to his employment.
The case took a turn when a workers' compensation judge initially approved the claim concerning the foot injuries but denied the portion related to the leg amputation. This ruling was later overturned by a compensation board, which approved benefits for all of Woodhouse's injuries, including the leg amputation.
Hershey, however, stood its ground and raised an argument regarding the timeliness of Woodhouse's claim. The company maintained that Woodhouse had failed to provide timely notice of his work injury as required by Pennsylvania workers' compensation statutes. The incident causing the injury occurred in November 2017, yet Woodhouse's claim petition for loss benefits was not filed until December 2019.
Workers' Compensation Time Limits
The appellate court sided with Hershey, concluding that Woodhouse had failed to provide his employer with timely notice of his work injury. There was a two-year gap between his injury and the filing of the claim petition, which exceeded the mandated timeframe under Pennsylvania law.
The ruling underlines the importance of prompt reporting of work injuries in workers' compensation cases. If you suffer an injury in the workplace, notifying your employer right away ensures you receive timely and appropriate medical care. Additionally, it allows for a smooth and fair claims process that gets you the financial support you need after a Philadelphia work injury.
In Pennsylvania, the statute of limitations for workers' compensation claims is three years from the date the work injury occurred. Workers who do not file their claim within this timeframe lose their right to recover benefits. While three years may seem like ample time, workers are often surprised by how fast the deadline approaches as they deal with rehabilitation and tend to financial matters after a work injury.
Another crucial point to note is that there is a difference between filing a workers' compensation claim and notifying an employer about a work injury. While workers have three years to file a claim, they typically have 120 days in which to report a work injury to their employer. After that, they may no longer be eligible to obtain benefits. After a workplace accident, your focus should be on getting immediate medical treatment and making sure your employer knows about your work injury.
There are some exceptions to this timeframe. An experienced Philadelphia workers' compensation lawyer can advise you on how best to move forward with your claim.
Pursuing Workers' Compensation in Philadelphia
At MyPhillyLawyer, our Philadelphia workers' compensation lawyers are committed to protecting the rights of workers and ensuring employers do not force workers to accept less compensation than they deserve. Our attorneys will make sure your claim is filed on time and is compliant with state workers' compensation laws. We can help you understand your rights and responsibilities when seeking benefits for work-related injuries.
Talk to a Philadelphia workers' compensation attorney at MyPhillyLawyer by calling 215-227-2727 or toll-free at 1-866-352-4572.