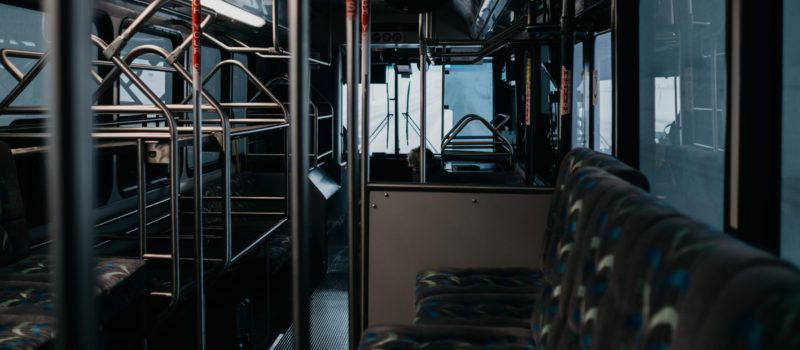 SEPTA Passenger Receives $200,000 Verdict for Shoulder Injury
By Dean I Weitzman, Esq. on September 7th, 2023
A Southeastern Pennsylvania Transport Authority (SEPTA) passenger recently received a $200,000 verdict after suffering a shoulder injury while riding a SEPTA bus in Philadelphia.
The injury occurred in 2019. The plaintiff was riding on a SEPTA bus when he grabbed the overhead handrail. In this lawsuit, the plaintiff claimed he suffered a tear of the biceps muscle, which attaches to the shoulder, during this maneuver. A jury awarded the man $200,000 on June 21.
"Jerk and Jolt" Claims on SEPTA Transportation
When many people think about injuries on SEPTA or other public transportation, they think about collisions between SEPTA buses and other vehicles or objects. While these types of accidents do occur, they are not the only way a person can be injured on public transit.
Like other public transportation sources, SEPTA is responsible for using due care to prevent harm to its riders. Pennsylvania's "jerk and jolt" doctrine addresses situations in which SEPTA vehicle operators fail to use due care in driving or stopping a bus or train, resulting in injuries.
As its name implies, the "jerk and jolt" doctrine addresses injuries commonly caused by jerking, jolting, or sudden stops on public transportation. The rule covers situations in which a SEPTA vehicle's sudden, erratic movements or stops cause a person to fall, collide with other passengers or objects in the vehicle, or be struck by an object like a falling bag or another person.
Bringing a SEPTA Jerk and Jolt Claim to Court
An injury falling under the jerk and jolt rule might occur in many different ways. The recent case in which the injured person received a jury verdict for shoulder damage provides just one example. Other possible examples include:
A SEPTA driver slams on the brakes, causing passengers to suffer whiplash or hit their heads on the seats, the bus walls, or poles.
Sudden swerving by a SEPTA driver sends passengers flying from their seats, resulting in injuries.
During a routine stop, a jolt sends a passenger tumbling to the floor, causing harm.
To succeed in a "jerk and jolt" claim, an injured passenger must do more than show that the SEPTA bus or train moved in a way that caused or contributed to their injuries. They must also show that the jerk or jolt was one that passengers could not reasonably have anticipated. Evidence that other passengers also suffered injuries or experienced sudden shock or surprise from the movement is one way to establish that the jerk or jolt couldn't have been reasonably anticipated.
SEPTA-related claims also have to meet other legal requirements. For instance, an injured person and their attorney must file a Notice of Intent before bringing the claim to court. SEPTA provides forms for this purpose, or your attorney can do the work required to file an appropriate Notice of Intent. It's important to ensure the Notice of Intent contains all the required information. A Notice of Intent that doesn't meet legal requirements will be rejected – forcing you to start the process over again from the beginning.

MyPhillyLawyer is representing a client, who while suffering from a psychiatric condition was injured by a Septa bus. When the client stepped off the bus, he dropped his phone, he then got under the wheels of the bus for several minutes to try and locate it. The bus driver saw all of this and pulled off nonetheless crushing Steven's arm under the rear wheels. The case is currently pending in Philadelphia County Court, Stephen Tillman vs. Septa.
Public Transportation Injuries and Collisions
The "jerk and jolt" doctrine may apply even during an accident on SEPTA transport. However, other forms of compensation may also be available if a collision occurs. These forms of compensation are important, particularly as compensation under Pennsylvania's jerk and jolt law is limited.
If you're injured on public transport when a bus or train collides with another vehicle, talk to an experienced Philadelphia personal injury lawyer as soon as possible. To win your case, you and your attorney will need to determine:
Who was at fault for the crash and how their actions caused or contributed to the crash,
How their failure to use due care to prevent a crash caused your injuries, and
What losses you've suffered as a result of the crash.
Answering these questions can be challenging, especially when you're already trying to recover from a serious injury. Your attorney can help you fight for the compensation you need so that you can focus on healing – and returning to the life activities you enjoyed before your injury occurred.
The recent shoulder injury case demonstrates that bus accident injuries don't always resemble a stereotypical collision. Passengers may be injured in many ways on public transit – including in incidents that don't involve a collision of any kind. Working with an experienced personal injury lawyer can help you ensure you protect your legal rights and pursue the compensation you need after an injury.