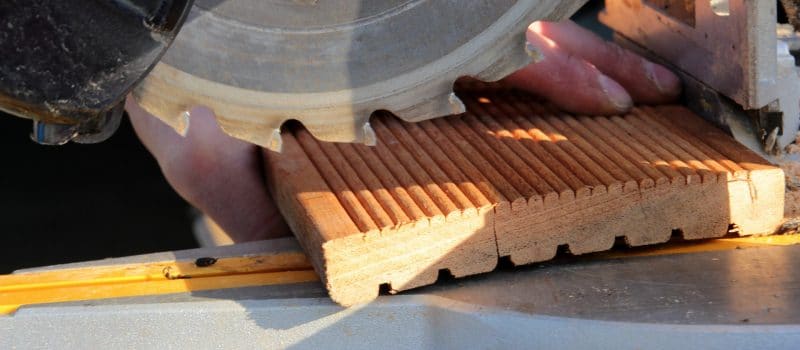 $1.57M Verdict in Injured Carpenter's Medical Malpractice Case
By Dean I. Weitzman, Esq. on January 15th, 2016
A 56-year-old Port Angeles, Wash., carpenter has been awarded a $1.57 million medical malpractice verdict after he lost the use of his left hand and suffered permanent damage to his left arm after being misdiagnosed at a hospital following a workplace injury in 2011.
Plaintiff John Pluard was working at a boat building company on Feb. 2, 2011, when he fell 16 feet from scaffolding onto a concrete floor, according to a Dec. 24 story in the Peninsula Daily News in Washington state. After his fall, he was airlifted to Harborview Medical Center in Seattle where he was treated for a fractured leg and left elbow, the story reported. The University of Washington runs Harborview.
Pluard had surgery on his leg the following day and developed compartment syndrome in his left arm, which is a swelling condition that compressed muscles, nerves and blood vessels, causing his arm to starve for oxygen, the story reported. If untreated for more than six hours, such an injury can cause a limb to be severely damaged.
Pluard's wife, Lisa, had "without success, asked repeatedly for several hours for a doctor to examine her husband the night of Feb. 3, 2011," the story stated, but he was not examined by a doctor until about 2:24 a.m. on Feb. 4. The doctor who examined Pluard was a first-year orthopedic resident who allegedly failed to properly diagnose his condition, the story reported.
The patient was given morphine, which masked the pain, and a supervising surgeon later found that Pluard's left hand was completely numb, according to the report.
The jury found that the orthopedic resident who originally treated the victim was negligent because she "failed to respond to Pluard's complaints of pain," the story reported. "Pluard's lawsuit also alleged that the University of Washington was negligent in improperly supervising and training first-year residents on its orthopedic surgery trauma service," according to the report. "Trial evidence showed that the university was relying on [such residents] to provide overnight coverage that required them to work shifts of more than 24 hours and be responsible for 20 to 60 patients at a time."
The case was heard in King County Superior Court. The jury awarded Pluard $1.3 million in economic and non-economic damages and $275,000 in non-economic damages to his wife, the story reported.
Pluard had multiple surgeries following his injury, but the procedures have "left him with a useless and grotesquely deformed limb," his lawsuit stated.
These kinds of cases are a somber reminder that patients and their families must be vigilant about the medical care they receive so they know what is being done for a patient's care every step of the way. But at the same time, patients and families aren't doctors and they can't know every question to ask.
That's where skilled, expert, compassionate and thorough legal representation is needed by patients and their families who have been harmed by medical errors or omissions during their treatment. These kinds of cases happen on a regular basis, but they can be fought by legal teams that are prepared to battle for their clients' rights all along the way to a fair settlement or to a just verdict.
We here at MyPhillyLawyer stand ready to assist you with your legal case if you or a loved one is ever seriously injured in a similar medical malpractice, birth injury or related case anywhere in the United States. We represent the families of victims who die in such tragedies as well, to ensure that their families receive every penny of damages that they are eligible to receive.
Call MyPhillyLawyer at 215-227-2727 or toll-free at 1-866-920-0352 anytime and our experienced, compassionate, aggressive team of attorneys and support staff will be there for you and your family every step of the way as we manage your case through the legal system.
When Winning Matters Most, Call MyPhillyLawyer.