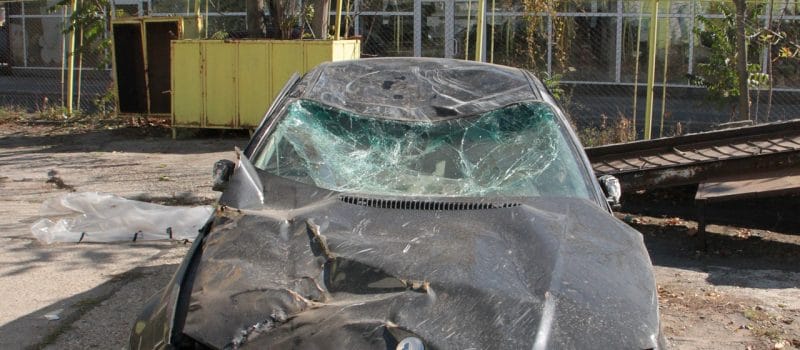 $15M Damage Award in Lancaster County Fatal DUI Car Crash Case
By Dean I. Weitzman, Esq. on January 22nd, 2016
A Lancaster County jury has awarded $15 million in damages to the family of a 24-year-old York County woman who was killed in February 2014 when the car she was driving was struck by an SUV that was being operated by a man who was legally drunk.
Kaitlyn E. Berry was killed in the Feb. 22, 2014 crash when her vehicle was struck on Lancaster's East King Street by an SUV being driven erratically by Carlos R, Garcia, according to a Jan. 19 story by LancasterOnline.com. Her mother, Lisa Stamper, was a passenger in Berry's car and was severely injured, the story reported.
Garcia pleaded guilty in July 2014 to felony counts of vehicular homicide while driving under the influence, aggravated assault by vehicle while driving under the influence and related charges in connection with the crash, the paper reported.
"With his 7-year-old son as a front-seat passenger, Garcia was seen speeding and passing cars on East King Street without using turn signals before he struck Stamper's eastbound Subaru," the story reported. Berry was driving her mother's car when the crash occurred.
"Garcia's license had already been suspended — from a prior DUI — when he got behind the wheel" of the SUV that day, the story reported. "Police determined Garcia's SUV was traveling 55 mph, in a 35 mph zone, and that he didn't brake prior to the crash."
His blood-alcohol level later was tested to be .144 percent after the crash, which is nearly twice the Commonwealth's legal limit of .08 percent, the story reported.
Berry, of Dover, York County, died in the crash, and her mother, who lives in Lancaster Township, was left wheelchair-bound, according to the story.
Garcia was sentenced to 19 years and three months to 38 years in prison for his crimes, according to the courts.
Berry's estate was awarded more than $8 million, while her mother was awarded more than $7 million for her injuries.
These kinds of tragic legal cases occur every day when innocent victims are severely hurt or killed in vehicle crashes and a wide range of other incidents through no fault of their own due to the actions, inattentiveness or indifference of others. That's why it is critical to have a legal team on your side that uncovers every fact to bolster your case and maximize your damage award.
We here at MyPhillyLawyer stand ready to assist you with your legal case if you or a loved one is ever seriously injured in such an incident anywhere in the United States. We represent the families of victims who die in such tragedies as well, to ensure that their families receive every penny of damages that they are eligible to receive.
Call MyPhillyLawyer at 215-227-2727 or toll-free at 1-(866) 352-4572 anytime and our experienced, compassionate, aggressive team of attorneys and support staff will be there for you and your family every step of the way as we manage your case through the legal system.
When Winning Matters Most, Call MyPhillyLawyer.