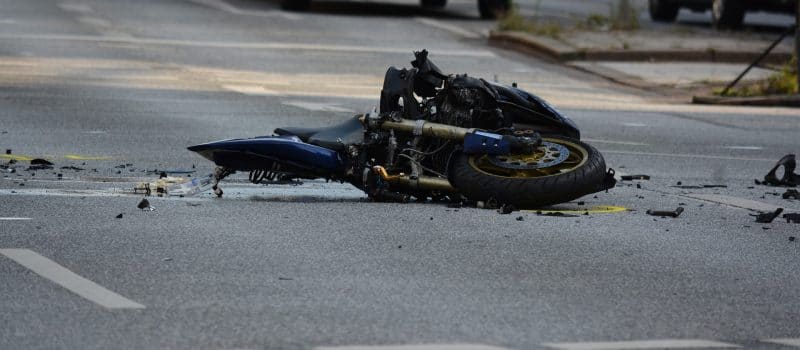 $3.1M Verdict to Family of Motorcyclist Killed in 2013 Crash
By Dean I. Weitzman, Esq. on March 4th, 2016
The family of a 27-year-old Philadelphia man who was killed when he was struck by a car as he rode his motorcycle on Belmont Avenue in April 2013 has been awarded a $3.1 million verdict by a Philadelphia jury.
Calvin M. Wilson Jr., the father of two young children ages 6 and 3, was riding his motorcycle through a green light on April 4, 2013, when he was struck by a vehicle that was being driven by Kahlile Gray as Gray made a left turn, according to a Feb. 20 story in The Legal Intelligencer.
The verdict on wrongful death and survival act claims was reached after a five-day trial in the Philadelphia Court of Common Pleas.
After being thrown from his motorcycle by the crash, Wilson was transported to the Hospital of the University of Pennsylvania where he was later pronounced dead, the story reported.
The defendant, Gray, "had open alcoholic beverage containers in his sport utility vehicle, and he was found to have a blood alcohol level above the legal limit when the crash occurred," according to a plaintiff's memo in the case, the story reported.
"Gray's attorneys alleged that Wilson was negligent and contributed to the cause of the accident, but the jury disagreed, finding Gray was 100 percent negligent," according to the story.
The jury awarded Wilson's estate $1.85 million in Survival Act damages and $1.25 million in wrongful-death damages.
The plaintiffs also plan to file a ­bad-faith claim against American Independent Insurance Co., Gray's insurer, for not ­settling the case earlier, the story reported.
Wilson, who was engaged to be married to the mother of his children, was a bus driver for the Southeastern Pennsylvania Transportation Authority, the story reported.
These kinds of tragic legal cases occur every day when innocent victims are severely hurt or killed in vehicle crashes through no fault of their own due to the actions, inattentiveness or indifference of others. That's why it is critical to have a legal team on your side that uncovers every fact to bolster your case and maximize your damage award.
We here at MyPhillyLawyer stand ready to assist you with your legal case if you or a loved one is ever seriously injured in a vehicle incident or accident anywhere in the United States. We represent the families of victims who die in such tragedies as well, to ensure that their families receive every penny of damages that they are eligible to receive.
Call MyPhillyLawyer at 215-227-2727 or toll-free at 1-866-920-0352 anytime and our experienced, compassionate, aggressive team of attorneys and support staff will be there for you and your family every step of the way as we manage your case through the legal system.
When Winning Matters Most, Call MyPhillyLawyer.