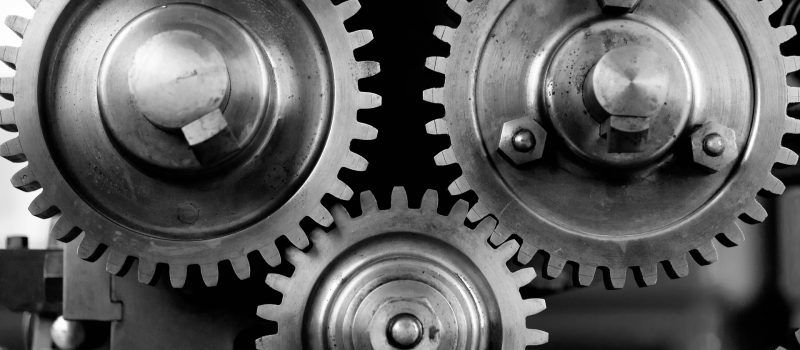 $5.55M Verdict to Pa. Man in U.S. Steel Discrimination Case
By Dean I. Weitzman, Esq. on March 29th, 2016
A 61-year-old Pennsylvania man who was forced to leave his job after working 30 years at U.S. Steel Corp. in Pittsburgh as a mechanic has won a $5.55 million discrimination award from a U.S. District Court jury.
Albert Gucker, 61, won the award when the jury determined that the company unfairly acted on Dec. 28, 2011 to stop accommodating his existing physical disabilities, which included restrictions on lifting and climbing, according to a March 11 story in The Legal Intelligencer.
Gucker was constructively discharged after returning from treatment for gallbladder surgery, the story reported. He had undergone a return-to-work examination by a company doctor on Dec. 28, 2011, and was cleared to go back to work with the same conditions he had experienced for eight years, including a 30-pound lifting limit, according to the story.
"Five hours later, a new ­supervisor allegedly told Gucker that his limitations would not be tolerated and that he was to have them removed," the story stated. "The next day, Gucker applied for Social Security disability insurance, and he was determined to be disabled as of Dec. 28."
The plaintiff then sued U.S. Steel, alleging violations of the Age Discrimination in Employment Act (ADEA), the Americans with Disabilities Act (ADA), and the Pennsylvania Human Relations Act (PHRA), according to the story. His ADEA claim was dismissed at trial.
"Gucker's counsel asserted that, despite his work restrictions and ongoing evaluations by company physicians, who regularly released him to work, he had received no complaints or negative reports about his job performance, and there were never any safety issues raised regarding his restrictions," the story continued.
Gucker was later given a functional-capacity evaluation by U.S. Steel, "which deemed him unable to work," the story reported. But his attorneys "argued that the evaluation was inaccurate and was performed with the sole intent to eliminate his ability to work at U.S. Steel." In addition, the company's evaluation was unfairly done while the plaintiff was off his heart medication, which had negative effects on the test, the story reported.
"Gucker claimed that he associated his life with his career at U.S. Steel, and his inability to work there was devastating," the story continued. "Despite his work restrictions, he never fell short of a project or refused a job, Gucker claimed."
After hearing the testimony in the case, the jury "found that Gucker was a qualified individual with a disability and that U.S. Steel should have accommodated him," according to the story. "Jurors determined that U.S. Steel terminated him because of his disability or that he suffered an adverse employment action because of his disability."
In addition, the jury dismissed claims by U.S. Steel that "accommodating Gucker's disability would not be possible because it would threaten his safety or the safety of others."
After a two-week trial, the jury ruled in Gucker's favor and awarded him $5.55 million, including $5 million in punitive damages and $550,000 in compensatory damages.
These kinds of legal cases occur every day when innocent victims are harmed by and discriminated against by their employers due to the actions, inattentiveness or indifference of others. That's why it is critical to have a legal team on your side that uncovers every fact to bolster your case and maximize your damage award.
We here at MyPhillyLawyer stand ready to assist you with your legal case if you or a loved one is ever hurt or discriminated against in the workplace or seriously injured in a vehicle crash anywhere in the United States. We represent the families of victims who die in such tragedies as well, to ensure that their families receive every penny of damages that they are eligible to receive.
Call MyPhillyLawyer at 215-227-2727 or toll-free at 1-(866) 352-4572 anytime and our experienced, compassionate, aggressive team of attorneys and support staff will be there for you and your family every step of the way as we manage your case through the legal system.
When Winning Matters Most, Call MyPhillyLawyer.