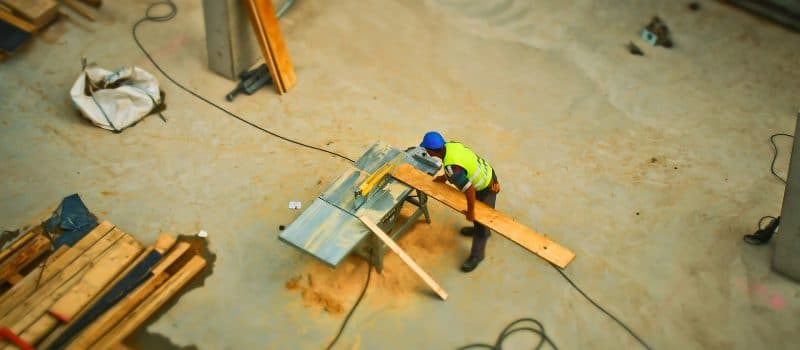 $1.2M Settlement to Injured Worker in Construction Fall
By Dean I. Weitzman, Esq. on April 30th, 2016
A construction worker who fell while walking on a 17-foot-high wall at a worksite and broke both ankles and feet in 2012 has reached a $1.2 million settlement with the contractor and general contractor in charge of the project.
The worker, David Markowski, who was 28 years old at the time of his fall, was working at a construction site on Misericordia University's campus in Luzerne County when he fell from the wall on Jan. 16, 2012, according to an April 24 story in The Legal Intelligencer.
The university had contracted with defendant Sordoni Construction Services for its building project as a general contractor and for construction management services, while Rise Construction Co. was hired by Sordoni as a subcontractor for steel-related work, the story reported.
The plaintiff "contended that both Sordoni and Rise had common law and contractual duties to ensure the job site was safe, but they failed to create a safe work environment," according to the story. According to a plaintiff's memo, "Markowski was not given any fall protection, and there were no anchor points for him to connect with his safety harness" on the wall at the job site.
"Citing the company's contract, Markowski contended that Sordoni had the ultimate responsibility as the general contractor," while the plaintiff's memo called the project safety supervisor "woefully unqualified," the story stated. "The memo also noted that the company's safety program required fall protection for workers exposed to falls greater than six feet."
Defendant Sordoni postured in a pretrial memo that it "should be immune from suit under the statutory employer doctrine," arguing that it was "a statutory employer under the contract with the owner of the project," but that argument was rejected by the judge in the Southern District Court for the Middle District.
Rise Construction also filed a motion for summary judgment, according to the story, arguing that "it could not be held liable for the injuries since it was not required to monitor safety, it had no authority over Markowski and nobody from Rise was on site when the accident occurred," the report continued.
As a result of his injuries, Markowski underwent open reduction, internal fixation surgery to repair his broken bones, followed by occupational and physical therapy, the story reported. He later underwent additional surgery, "in which hardware was removed and scar tissue debrided," followed by cortisone injections.
Following his injuries, the plaintiff used a wheelchair to move around, followed by the use of a cane, the story reported.
The fall he suffered at the construction site "caused permanent limitations and severe arthritis," the lawsuit argued. He also argued that he "used to have an active life playing sports, he became a shut-in after the fall, and [that] his life is [now] centered around rehabilitating his feet and ankles."
These kinds of tragic legal cases occur every day when innocent victims are severely hurt or killed in construction accidents through no fault of their own due to the actions, inattentiveness or indifference of others. That's why it is critical to have a legal team on your side that uncovers every fact to bolster your case and maximize your damage award.
We here at MyPhillyLawyer stand ready to assist you with your legal case if you or a loved one is ever seriously injured in a construction accident, vehicle crash or other incident anywhere in the United States. We represent the families of victims who die in such tragedies as well, to ensure that their families receive every penny of damages that they are eligible to receive.
Call MyPhillyLawyer at 215-227-2727 or toll-free at 1-(866) 352-4572 anytime and our experienced, compassionate, aggressive team of attorneys and support staff will be there for you and your family every step of the way as we manage your case through the legal system.
When Winning Matters Most, Call MyPhillyLawyer.