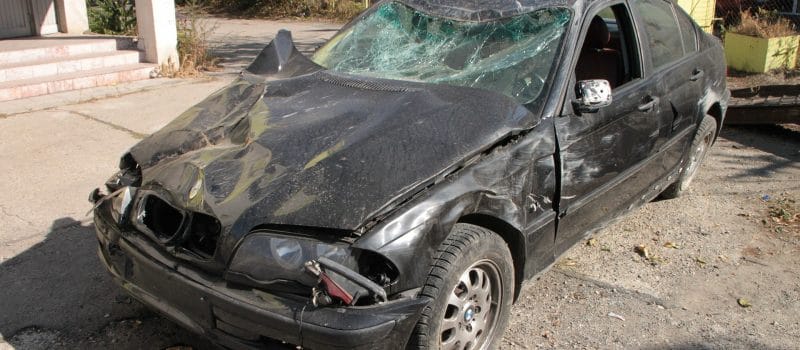 $1.19M Verdict in Pennsylvania Underinsured Motorist DUI Car Crash
By Dean I. Weitzman, Esq. on May 27th, 2016
A Beaver County woman who was a passenger in a car that was hit head-on by a drunk driver in New Brighton, Pa., in July 2012 has been awarded $1.19 million in damages by a jury in her underinsured motorist (UIM) claim against an insurance company.
The victim, Britney Alviani, was a passenger in a vehicle being driven by her boyfriend when it was struck by another car on July 18, 2012, according to an April 30 story by The Legal Intelligencer. Alviani's boyfriend's car was struck head-on as it was leaving a church parking lot by a vehicle being driven by Jodi Morrison, the story reported. "Morrison was passed out at the wheel and was later convicted of driving under the influence," according to a plaintiff's memo in the case.
Alviani was 23 years old at the time of the crash and was thrown into the car's windshield, suffering a laceration on her face and multiple abrasions and bruises, as well as injuries to her right knee and right elbow, according to the plaintiff's memo. The victim was taken to a hospital in Beaver, Pa., and was later "discharged with a diagnosis of body pain and abrasions."
Her right elbow injury required "two surgeries and various medical treatments and resulted in permanent pain and residual limitations," according to the story. A doctor diagnosed her with chronic pain syndrome following the crash and surgeries and said that the injuries are "permanent and that her symptoms and limitations will not improve," the story continued.
Formerly an apprentice at a barber shop before the crash, Alviani won't be able to return to her job due to her persistent elbow injury and "is unable to lift more than one pound or engage in physical recreational activities, limiting her social life," according to the plaintiff's memo. The victim had planned to pursue a career in barbering and open her own barber shop.
Morrison, the driver of the car that struck Alviani's boyfriend's car head-on, only had $15,000 in liability coverage, which was paid, the story reported. The boyfriend's car did not have UIM coverage, but she still lived with her parents when the crash occurred and was "insured under five auto policies issued by Horace Mann Insurance Co., each providing $50,000 in UIM benefits," according to the story.
The plaintiff sought damages of $65,000 for past lost wages, $892,000 to $1.14 million for loss of earning capacity and $250,000 for the UIM claim, the story stated.
After a four-day trial in the Beaver County Court of Common Pleas, a 12-member jury awarded Alviani more than $1.19 million in damages, including $65,488 in past lost earnings, more than $1 million in lost earning capacity and $100,000 for pain and suffering, the story reported.
These kinds of tragic legal cases occur every day when innocent victims are severely hurt or killed in vehicle crashes through no fault of their own due to the actions, inattentiveness or indifference of others. That's why it is critical to have a legal team on your side that uncovers every fact to bolster your case and maximize your damage award.
We here at MyPhillyLawyer stand ready to assist you with your legal case if you or a loved one is ever seriously injured in a vehicle incident or accident anywhere in the United States. We represent the families of victims who die in such tragedies as well, to ensure that their families receive every penny of damages that they are eligible to receive.
Call MyPhillyLawyer at 215-227-2727 or toll-free at 1-866-920-0352 anytime and our experienced, compassionate, aggressive team of attorneys and support staff will be there for you and your family every step of the way as we manage your case through the legal system.
When Winning Matters Most, Call MyPhillyLawyer.