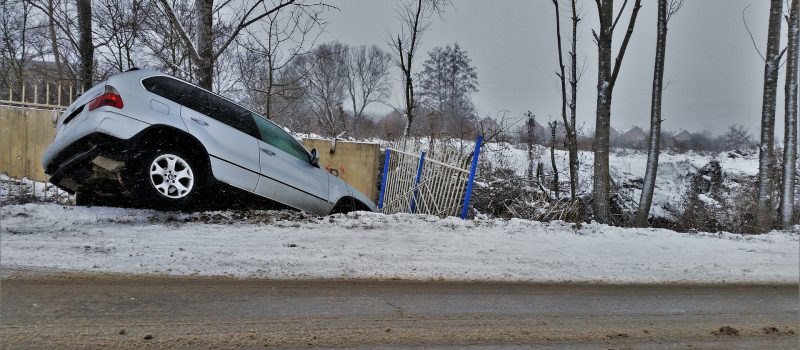 $32.4M Verdict to Family of Woman Killed When SUV Crashed into Store
By Dean I. Weitzman, Esq. on June 10th, 2016
As she walked into a Massachusetts convenience store in November 2010, 43-year-old Kimmy Dubuque was struck and killed by an SUV that accidentally was driven forward by its 81-year-old driver from the parking lot into the storefront.
Her survivors have been awarded a $32.4 million verdict by a Massachusetts jury in connection with Dubuque's death, according to a Feb. 24 by FairWarning.org. Dubuque was killed when the out-of-control SUV was able to crash into the storefront because no protective bollards had been placed in front of the store to prevent just such a tragedy, the story reported.
Dubuque, of Chicopee, Mass., was about to walk into a Cumberland Farms convenience store in Chicopee when she was struck by the errant SUV and pushed inside the store, the story reported.
The family's lawyers contended that Framingham, Mass.-based Cumberland Farms, which runs a chain of convenience stores and gas stations across the Northeast, was at fault in the death because it did not install 6-inch-thick bollards in front of store entrances, the story reported. These kinds of storefront crashes have become more common in recent years and could result in fewer injuries if such bollards would be installed to keep pedestrians safer, the story reported.
Lawyers for the woman's husband and daughter "accused Cumberland Farms of dragging its feet in installing bollards throughout the chain, including some 250 to 300 stores that were excluded when it the company began installing them at some stores in 2011, according to the story. "In addition, evidence shows that after determining that arrays of 6-inch-wide bollards could be installed at a per-store cost of $3,000 to $3,500, Cumberland Farms switched to narrower posts and thinner steel to save money."
Cumberland Farms stores have had some 485 car strike incidents between 2000 to 2009 at its 500-plus East Coast convenience stores, based on records submitted in the case, the story reported. Other retail store chains, including Starbucks, Dunkin' Donuts and 7-Eleven, also see such incidents in front of their stores, the report continued.
The victim's family was also awarded about $15 million in interest by the state court jury because the case was originally filed in May of 2012. Most of the original $32.4 million verdict was awarded for punitive damages.
These kinds of tragic legal cases occur every day when innocent victims are severely hurt or killed in vehicle crashes through no fault of their own due to the actions, inattentiveness or indifference of others. That's why it is critical to have a legal team on your side that uncovers every fact to bolster your case and maximize your damage award.
We here at MyPhillyLawyer stand ready to assist you with your legal case if you or a loved one is ever seriously injured in a vehicle incident or accident anywhere in the United States. We represent the families of victims who die in such tragedies as well, to ensure that their families receive every penny of damages that they are eligible to receive.
Call MyPhillyLawyer at 215-227-2727 or toll-free at 1-(866) 352-4572 anytime and our experienced, compassionate, aggressive team of attorneys and support staff will be there for you and your family every step of the way as we manage your case through the legal system.
When Winning Matters Most, Call MyPhillyLawyer.