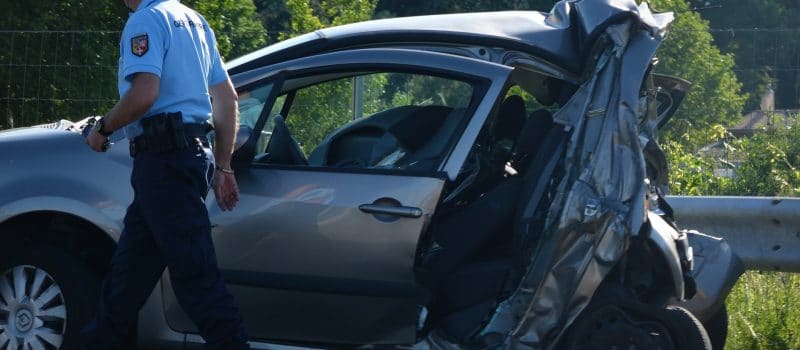 $7M Settlement in 2015 Car Crash that Killed Missouri Driver
By Dean I. Weitzman, Esq. on June 24th, 2016
The family of a 34-year-old Missouri man who was killed in 2015 when his vehicle was rear-ended by another vehicle at high-speed has reached a $7 million settlement in the case.
The victim, Aaron C. Overman, was sitting in his car at a red light on March 27, 2015, at the intersection of U.S. 24 and Blue Mills Road in Independence, Mo., when his car was struck from behind by a pickup truck "that may have been traveling as fast as 82 mph," according to a June 21 story by The Kansas City Star. Overman was killed in the crash.
The driver of the pickup truck, Theron Michael Stockbridge, 22, of Sibley, Mo., is charged with involuntary manslaughter and leaving the scene of an accident in connection with the crash, the paper reported. Stockbridge is incarcerated and is scheduled to go on trial July 11.
Overman's widow, Alexa Overman, filed a wrongful death lawsuit against Stockbridge and his uncle, James Allen Stockbridge, as well as the uncle's employer, APAC-Kansas Inc., which is a road materials company. James Stockbridge had been transferred earlier by his employer to a different work location and was permitted to drive his company-owned pickup truck back and forth from home to work, the story reported.
James Stockbridge then allegedly allowed his nephew, Theron Stockbridge, to drive the company-owned pickup on the night of the crash, the story reported.
Alexa Overman's lawsuit alleged that APAC-Kansas was "negligent in entrusting the vehicle to Stockbridge, who had 'a history of reckless behavior,' including DUI," the story stated.
These kinds of tragic legal cases occur every day when innocent victims are severely hurt or killed in vehicle crashes through no fault of their own due to the actions, inattentiveness or indifference of others. That's why it is critical to have a legal team on your side that uncovers every fact to bolster your case and maximize your damage award.
We here at MyPhillyLawyer stand ready to assist you with your legal case if you or a loved one is ever seriously injured in a vehicle incident or accident anywhere in the United States. We represent the families of victims who die in such tragedies as well, to ensure that their families receive every penny of damages that they are eligible to receive.
Call MyPhillyLawyer at 215-227-2727 or toll-free at 1-866-920-0352 anytime and our experienced, compassionate, aggressive team of attorneys and support staff will be there for you and your family every step of the way as we manage your case through the legal system.
When Winning Matters Most, Call MyPhillyLawyer.