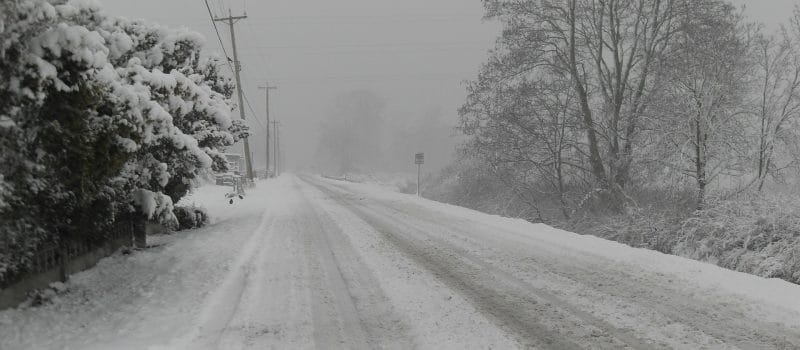 $37.9M Verdict to Family of Driver Killed in Crash on Icy Highway
By Dean I. Weitzman, Esq. on July 22nd, 2016
The family of a 42-year-old Texas man has been awarded a $37.9 million verdict after he was killed in a collision with a tractor-trailer that was stuck on an icy road in February 2015.
The crash occurred about 6 a.m. on Feb. 28, 2015, when a Chevy Astro minivan being driven by Manuel Galindo of Fredricksburg, Texas, slid into a tractor-trailer that was blocking State Highway 29 after it had gone out of control on the icy roadway, according to a July 20 story by The Dallas News.
The tractor-trailer, which was owned by O'Reilly Auto Parts and was being driven by David Shoots of DeSoto, Texas, had hit a guardrail after sliding on the ice and came to a stop blocking the roadway, the story reported. Galindo's minivan came upon the stuck tractor-trailer under conditions of low visibility and crashed into it, the story said. Galindo died at the scene.
An attorney for Galindo's family said the truck driver "was on his cellphone at the time of the crash and never placed reflective cones in front of the 18-wheeler" after the truck slid and blocked the highway, according to the story. The plaintiff's attorney also noted that the truck driver had three previous work-related incidents in the three years before the fatal crash, including one involving O'Reilly property and two on-road crashes, the story reported. "He also received two speeding tickets and a 'How's My Driving?' complaint, and was involved in a rear-end collision in his personal vehicle," the story continued.
The auto parts company should have removed the truck driver from his driving duties previously because of his driving record, the plaintiff's attorney said in a statement.
About 40 percent of the responsibility for Galindo's death was given to the truck driver by the Dallas County jury, while 60 percent of the responsibility was given to O'Reilly Auto Parts, the report continued. Galindo's widow, two teenage daughters and mother were awarded the $37.9 million verdict.
These kinds of tragic legal cases occur every day when innocent victims are severely hurt or killed in vehicle crashes through no fault of their own due to the actions, inattentiveness or indifference of others. That's why it is critical to have a legal team on your side that uncovers every fact to bolster your case and maximize your damage award.
We here at MyPhillyLawyer stand ready to assist you with your legal case if you or a loved one is ever seriously injured in a vehicle incident or accident anywhere in the United States. We represent the families of victims who die in such tragedies as well, to ensure that their families receive every penny of damages that they are eligible to receive.
Call MyPhillyLawyer at 215-227-2727 or toll-free at 1-(866) 352-4572 anytime and our experienced, compassionate, aggressive team of attorneys and support staff will be there for you and your family every step of the way as we manage your case through the legal system.
When Winning Matters Most, Call MyPhillyLawyer.