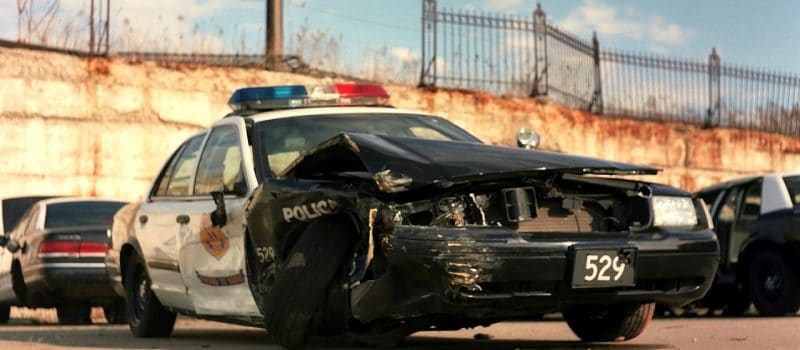 $16M Settlement to Motorcyclist Paralyzed in Crash with Fla. Cop Car
By Dean I. Weitzman, Esq. on July 27th, 2016
A 21-year-old motorcyclist and his family will receive a $16 million settlement after he was paralyzed when his motorcycle crashed into a police car that had pulled in front of him in St. Petersburg, Fla., in January.
The motorcyclist, Eli Ulibarri, was riding his motorcycle on Dr. Martin Luther King Drive about 7:40 p.m. on Jan. 12 when an unmarked police car from the Pinellas County Sheriff's Office pulled out in front of him just south of 62nd Ave. North, according to a July 20 story in The Tampa Bay Times.
Ulibarri tried to avoid the crash by locking up his brakes, but was unable to avoid striking the sheriff's car, the story said. The motorcyclist, who was wearing a helmet, suffered multiple injuries, including a fractured spinal cord, collapsed lungs and lacerations to his liver and kidney, according to the report. Ulibarri, who is now confined to a wheelchair, was heading home for dinner from his job in a grocery store when the crash occurred.
The detective who was involved in the crash, Cpl. Joe Miner, 46, was ticketed for failure to yield in connection with the crash and his driver's license was suspended for a year, the paper reported. He pleaded no contest to the charge and was ordered to pay $618 in fines and court costs.
Following the crash, the sheriff's office presented a check for $200,000, which is the maximum liability claim under Florida law, to the victim, the story reported. Later the family's lawyer contacted the sheriff's office to discuss additional damages, which ultimately resulted in the $16 million settlement, according to the story.
"I took the position from day one that we had 100 percent liability and that we needed to accept responsibility for this," Pinellas Sheriff Bob Gualtieri told the paper. "This is the only way we have to make it as right as it could possibly be."
About $15 million of the settlement will be paid through the sheriff's department's insurance policy, while the $1 million self-insured deductible will be paid by county government, the story reported. The award will be made through a structured settlement.
These kinds of tragic legal cases occur every day when innocent victims are severely hurt or killed in vehicle crashes through no fault of their own due to the actions, inattentiveness or indifference of others. That's why it is critical to have a legal team on your side that uncovers every fact to bolster your case and maximize your damage award.
We here at MyPhillyLawyer stand ready to assist you with your legal case if you or a loved one is ever seriously injured in a vehicle incident or accident anywhere in the United States. We represent the families of victims who die in such tragedies as well, to ensure that their families receive every penny of damages that they are eligible to receive.
Call MyPhillyLawyer at 215-227-2727 or toll-free at 1-866-920-0352 anytime and our experienced, compassionate, aggressive team of attorneys and support staff will be there for you and your family every step of the way as we manage your case through the legal system.
When Winning Matters Most, Call MyPhillyLawyer.