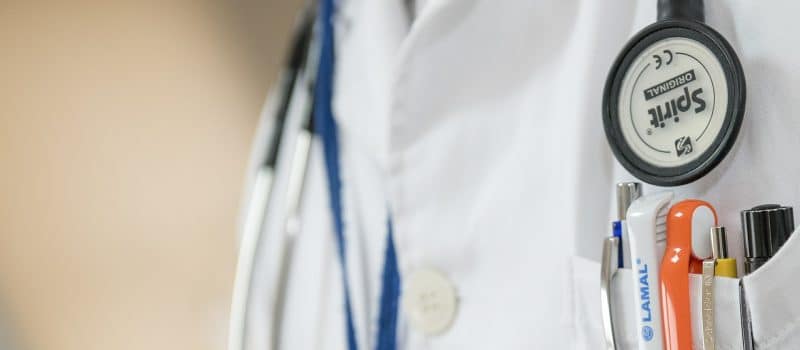 $2.8M Verdict to Pa. Woman in Medical Malpractice Lawsuit
By Dean I. Weitzman, Esq. on August 6th, 2016
A Susquehanna County woman who underwent hip replacement surgery in April 2014 and was subsequently unable to return to work following the procedure has been awarded a $2.8 million verdict in her medical malpractice claim by a Lancaster County jury.
The woman, Theresa L. White-Lightner, of Clifftown Township, had her left hip replaced by Dr. Seth D. Baublitz of Orthopaedic Specialists of Central Pennsylvania in Lancaster, but developed problems after the surgery, according to an Aug. 4 story by the LNP newspaper. "According to the civil complaint, Baublitz improperly placed two bone screws that caused 'harmful contact between one or both of those screws and Ms. White-Lightner's left sciatic nerve," the story reported.
The lawsuit, which was filed in August 2015, "states Baublitz removed both screws a month after the initial surgery, but the nerve damage 'may be permanent,'" according to the complaint. "White-Lightner now walks with a cane, is no longer able to work and was forced to relocate to her father's home so he can assist her," the story continued.
Before her surgery and complications, White-Lightner had worked as a "behavioral support consultant, recreation therapist or education specialist," the report states.
After the surgery, Baublitz had "offered to help White-Lightner 'through this as much as possible' and provided her with the name of an attorney to help pursue a disability claim," the story reports.
The jury in the case awarded the plaintiff about $1 million for loss of past and future earnings and $800,000 for past and future noneconomic loss, as well as about $1 million for future medical and other related expenses, the paper reported.
These kinds of cases are a somber reminder that patients and their families must be vigilant about the medical care they receive so they know what is being done for a patient's care every step of the way. But at the same time, patients and families aren't doctors and they can't know every question to ask.
That's where skilled, expert, compassionate and thorough legal representation is needed by patients and their families who have been harmed by medical malpractice and errors or omissions during their treatment. These kinds of cases happen on a regular basis, but they can be fought by legal teams that are prepared to battle for their clients' rights all along the way to a fair settlement or to a just verdict.
We here at MyPhillyLawyer stand ready to assist you with your legal case if you or a loved one is ever seriously injured in a similar medical malpractice, birth injury or related case anywhere in the United States. We represent the families of victims who die in such tragedies as well, to ensure that their families receive every penny of damages that they are eligible to receive.
Call MyPhillyLawyer at 215-227-2727 or toll-free at 1-866-920-0352 anytime and our experienced, compassionate, aggressive team of attorneys and support staff will be there for you and your family every step of the way as we manage your case through the legal system.
When Winning Matters Most, Call MyPhillyLawyer.