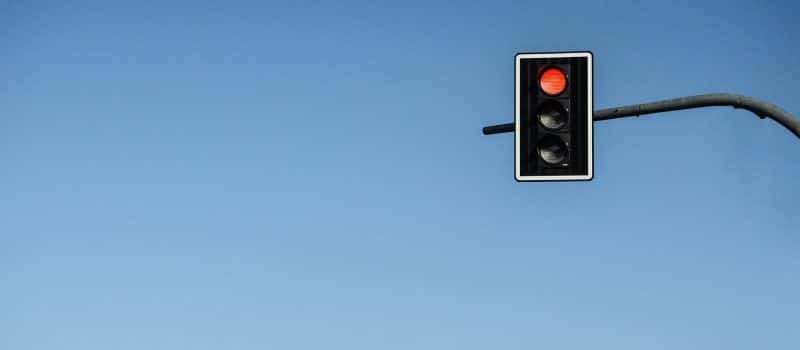 $750,000 Settlement to Man After His Car Was Rear-Ended at Red Light
By Dean I. Weitzman, Esq. on August 13th, 2016
A Montgomery County man whose car was rear-ended while sitting at a red light in 2010 will receive a $750,000 settlement to compensate him for his injuries and medical expenses following the crash.
The plaintiff, Stanley Briddes, was injured when his head struck the steering wheel and was pushed toward the dashboard of his vehicle after being hit from behind by another motorist, according to an Aug. 4 story by The Legal Intelligencer.
Following the crash, Briddes was taken to Phoenixville Hospital where he complained of pain in his head, neck and knees, the story reported. Briddes was treated for herniation, disc bulge and nerve injuries which required two surgeries and ongoing medical treatment in the last six years, the story said.
The vehicle that struck his car from behind was being operated by a driver who was underinsured, the story reported. The case was mediated through ADR in Montgomery County, where a settlement was reached with Travelers Insurance Co. for $750,000 following two weeks of post-mediation discussions, the story reported. Briddes held $1 million of underinsurance coverage with the insurance company, according to the report.
Attorneys for Briddes, who owns a computer installation company, alleged in a plaintiff's memo that he would suffer from a reduced earning capacity due to the injuries he sustained in the crash, the story reported. With his average annual income estimated at $203,000 by a forensic accountant, his loss of earnings from age 52 to 65 would be about $1.2 million, the story reported. He also faced a medical lien of $47,316.76 and out-of-pocket expenses of approximately $15,000, the story said.
These kinds of tragic legal cases occur every day when innocent victims are severely hurt or killed in vehicle crashes through no fault of their own due to the actions, inattentiveness or indifference of others. That's why it is critical to have a legal team on your side that uncovers every fact to bolster your case and maximize your damage award.
We here at MyPhillyLawyer stand ready to assist you with your legal case if you or a loved one is ever seriously injured in a vehicle incident or accident anywhere in the United States. We represent the families of victims who die in such tragedies as well, to ensure that their families receive every penny of damages that they are eligible to receive.
Call MyPhillyLawyer at 215-227-2727 or toll-free at 1-866-920-0352 anytime and our experienced, compassionate, aggressive team of attorneys and support staff will be there for you and your family every step of the way as we manage your case through the legal system.
When Winning Matters Most, Call MyPhillyLawyer.