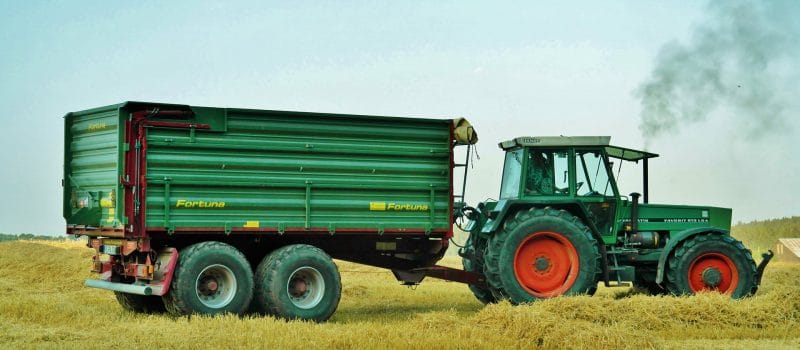 $4.5M Settlement to Estate of Philadelphia Man Run Over by Truck
By Dean I. Weitzman, Esq. on August 19th, 2016
The family of a 90-year-old Philadelphia man who died two weeks after he was struck and run over by a tractor-trailer in the city's Northeast in 2014 has reached a $4.5 million settlement with the driver of the vehicle and the company that owned it.
The victim, Martin Lisker, was struck by the truck as it was pulling out of a parking lot on Oxford Avenue on Aug. 15, 2014, knocking him over, crushing his left leg and pulling him down the street, according to an Aug. 19 story by The Legal Intelligencer. The case was heard in the Philadelphia Court of Common Pleas.
Lisker suffered multiple traumatic injuries when he was struck, including multiple bone fractures, and his leg was amputated above his knee after being crushed by the truck, the story reported. One of his fingers also had to be amputated by surgeons due to his injuries. After two weeks of treatment in a hospital, he developed sepsis and died on Aug. 29, 2014, the story reported. His death was due to causes brought on by the accident, according to a plaintiff's memo in the case.
Lisker remained conscious just after he was struck and was aware of the seriousness of his injuries, the plaintiff's memo said. His son, Mark Lisker, 57, was with his father when the incident occurred and has since "suffered from flashbacks, nightmares, depression and feelings of guilt and anxiety."
The truck, which was owned by HBI Inc., was being driven by employee John E. Herrmann when the incident occurred, the story reported. The plaintiffs argued that Herrmann "drove forward without knowing whether anyone was in front of his vehicle, and didn't sound a horn to warn pedestrians he was going to move," the story continued. "They said he failed to exercise reasonable care in the situation, and he admitted that he should have asked for a flagman to wave him out of the parking lot."
Lisker's wife, Helen Lisker, "suffered the loss of companionship and emotional support and had to give up her independent lifestyle," according to the plaintiff's memo. The family's lawyer said that Lisker was "the person we all want to be if we get to 90," adding that the victim would have been very happy to "know that his wife was taken care of even after his death."
These kinds of tragic legal cases occur every day when innocent victims are severely hurt or killed in vehicle crashes through no fault of their own due to the actions, inattentiveness or indifference of others. That's why it is critical to have a legal team on your side that uncovers every fact to bolster your case and maximize your damage award.
We here at MyPhillyLawyer stand ready to assist you with your legal case if you or a loved one is ever seriously injured in a vehicle incident or accident anywhere in the United States. We represent the families of victims who die in such tragedies as well, to ensure that their families receive every penny of damages that they are eligible to receive.
Call MyPhillyLawyer at 215-227-2727 or toll-free at 1-(866) 352-4572 anytime and our experienced, compassionate, aggressive team of attorneys and support staff will be there for you and your family every step of the way as we manage your case through the legal system.
When Winning Matters Most, Call MyPhillyLawyer.