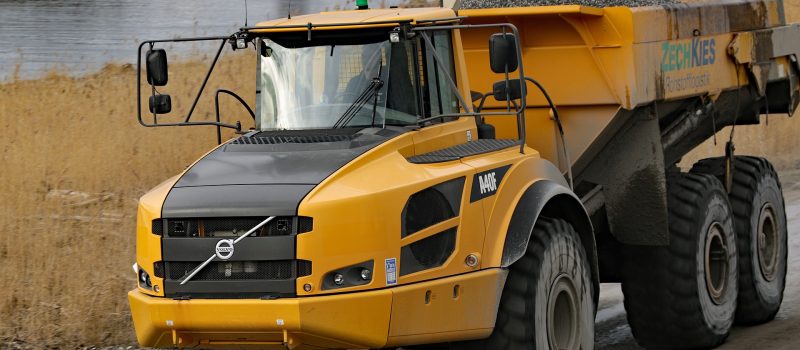 $18.5M Settlement to Motorcyclist Injured in Crash with Dump Truck
By Dean I. Weitzman, Esq. on August 27th, 2016
A 46-year-old Rochester, Wash., motorcyclist who was critically injured in April 2015 when his motorcycle collided with a construction dump truck in the early morning darkness in a highway construction zone has received an $18.5 million settlement to cover his future medical care.
The motorcyclist, Scott Bliss, was riding his motorcycle at 5:20 a.m. on April 17, 2015, on an on-ramp to Interstate 5 in Centralia, Wash., when his vehicle struck a dump truck that was being used in a construction project on the highway, according to an Aug. 24 story in The (Centralia) Chronicle.
Bliss was severely hurt in the crash, suffering a wide range of injuries including brain damage, the story reported. He was treated in hospitals and rehabilitation facilities for a year following the crash.
The dump truck was being operated by Wesley Snelson, a driver for the Scarsella Bros. construction company, which had been hired by the Washington State Department of Transportation (WDOT) as part of the construction project, the story reported. The dump truck, which was operating in a work zone, "made an illegal U-turn, blocking the ramp," according to the plaintiff's lawsuit. The truck failed to use a gravel access road to turn around and was allowed to make a U-turn in the on ramp in the dark without a flagger to alert oncoming traffic, the lawsuit continued, according to the story.
Bliss' legal guardian and partner, Cheryl Aton, sued the WSDOT, the construction company and its driver in June 2015, seeking damages for Bliss' injuries. Bliss was in a motorized wheelchair at a hearing on the settlement, the story reported. The settlement will be paid through an annuity and a trust to cover Bliss's daily medical care and other needs following the crash, the story continued.
These kinds of tragic legal cases occur every day when innocent victims are severely hurt or killed in vehicle crashes through no fault of their own due to the actions, inattentiveness or indifference of others. That's why it is critical to have a legal team on your side that uncovers every fact to bolster your case and maximize your damage award.
We here at MyPhillyLawyer stand ready to assist you with your legal case if you or a loved one is ever seriously injured in a vehicle incident or accident anywhere in the United States. We represent the families of victims who die in such tragedies as well, to ensure that their families receive every penny of damages that they are eligible to receive.
Call MyPhillyLawyer at 215-227-2727 or toll-free at 1-866-920-0352 anytime and our experienced, compassionate, aggressive team of attorneys and support staff will be there for you and your family every step of the way as we manage your case through the legal system.
When Winning Matters Most, Call MyPhillyLawyer.