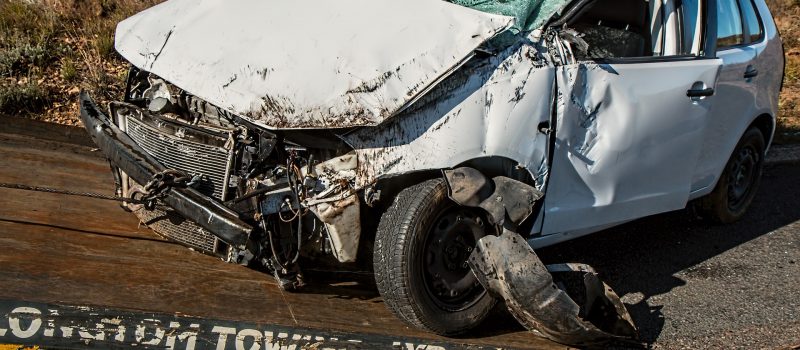 $2M Settlement to Family of Illinois Woman Killed in 2014 Car Crash
By Dean I. Weitzman, Esq. on September 9th, 2016
A $2 million settlement has been awarded to the husband and daughter of a 49-year-old Illinois woman who was killed in 2014 when the car she was driving was struck by a pickup truck that crossed the centerline of a highway and slammed into her car.
The woman, Robin Wells, of Mascoutah, Ill., was driving a 2013 Kia Optima northbound on Illinois Route 4 in Mascoutah on Nov. 5, 2014 when her car was hit by a southbound pickup being driven by Don L. Mueller, according to an Aug. 21 story by the Belleville News-Democrat of Belleville, Ill.
Wells died in the crash, which also injured her daughter, Melody, who was riding in the car with her mother, the story reported. Melody Wells, who was 9 years old at the time of the crash, had injuries to her head, neck, chest, abdomen and legs and "continues to suffer tremendous pain, suffering and disfigurement," the story reported. Melody Wells also has Down Syndrome and received primary care from her mother before the crash.
Robin Wells' husband, filed a wrongful death lawsuit in June 2015 against the operator of the 2002 Ford F-150 pickup truck and his company, Don Mueller Construction, the story said.
In a police report, "Mueller admitted he might have fallen asleep" while driving just before the crash, the story reported. When the officer asked Mueller what happened, Mueller allegedly said: "It was my fault; I must have dozed off. How are they doing?" the story reported.
No charges or citations were issued against Mueller, according to the report. He suffered seven broken ribs and a fractured hip in the crash, the story said.
The settlement included $1.25 million for Paul Wells and Melody Wells for the wrongful-death claim and $400,000 to the estate of Robin Wells in settlement of the survival-action claim, the story continued. Another $350,000 is being paid to settle the bodily-injury claim of Melody Wells.
These kinds of tragic legal cases occur every day when innocent victims are severely hurt or killed in vehicle crashes through no fault of their own due to the actions, inattentiveness or indifference of others. That's why it is critical to have a legal team on your side that uncovers every fact to bolster your case and maximize your damage award.
We here at MyPhillyLawyer stand ready to assist you with your legal case if you or a loved one is ever seriously injured in a vehicle incident or accident anywhere in the United States. We represent the families of victims who die in such tragedies as well, to ensure that their families receive every penny of damages that they are eligible to receive.
Call MyPhillyLawyer at 215-227-2727 or toll-free at 1-(866) 352-4572 anytime and our experienced, compassionate, aggressive team of attorneys and support staff will be there for you and your family every step of the way as we manage your case through the legal system.
When Winning Matters Most, Call MyPhillyLawyer.