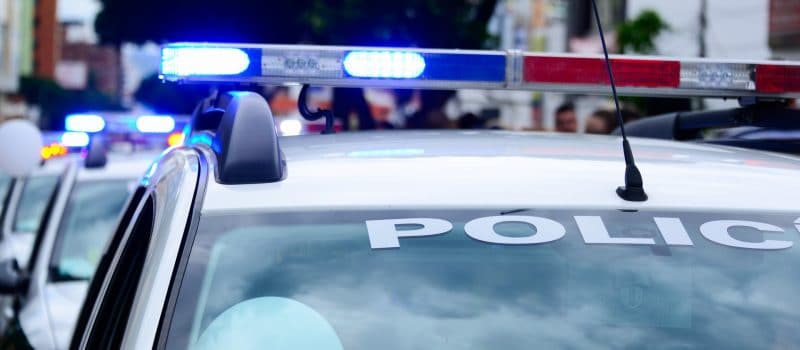 $2.9M Settlement to Family of Man Killed by Speeding Police Car
By Dean I. Weitzman, Esq. on September 16th, 2016
The family of a 50-year-old Connecticut man who was killed in July 2012 when the car he was driving was struck by a police car that was rushing to assist other officers has reached a $2.9 million settlement in the case.
Anthony Mansfield, 50, was killed when a police car driven by a Hartford city police officer smashed into his Chevrolet Cavalier at 12:45 a.m. July 13, 2012, as the police car was beginning to respond to an emergency call, according to a Sept. 12 story by The Hartford Courant.
Mansfield died of his injuries seven days after the crash, the story reported. His car was struck by a Ford Crown Victoria police car driven by Officer Taikwon Dudley at Woodland Street and Albany Avenue in Hartford. The officer was "rushing to assist officers involved in the pursuit of an armed suspect who had sped away from a traffic stop," the story reported. The officer "was driving 57 mph on Woodland Street and went through a red traffic light when he struck Mansfield's car," according to the police. "An investigation found that Dudley turned on his lights and siren seconds before the crash and witnesses told police they did not see Dudley brake for the intersection."
The officer was found liable for the crash and was charged in October 2012 with negligent homicide with a motor vehicle, reckless driving, traveling unreasonably fast and failure to obey a traffic signal, according to the story. The officer was acquitted of the charges in a May 2015 trial and remains on the Hartford police force.
About $450,000 of the $2.9 million settlement was paid for by the City of Hartford, with the remainder being paid by Travelers Insurance. The case was settled in January 2016 just before it was to go to trial, but the settlement was just recently revealed, the story reported.
These kinds of tragic legal cases occur every day when innocent victims are severely hurt or killed in vehicle crashes through no fault of their own due to the actions, inattentiveness or indifference of others. That's why it is critical to have a legal team on your side that uncovers every fact to bolster your case and maximize your damage award.
We here at MyPhillyLawyer stand ready to assist you with your legal case if you or a loved one is ever seriously injured in a vehicle incident or accident anywhere in the United States. We represent the families of victims who die in such tragedies as well, to ensure that their families receive every penny of damages that they are eligible to receive.
Call MyPhillyLawyer at 215-227-2727 or toll-free at 1-(866) 352-4572 anytime and our experienced, compassionate, aggressive team of attorneys and support staff will be there for you and your family every step of the way as we manage your case through the legal system.
When Winning Matters Most, Call MyPhillyLawyer.