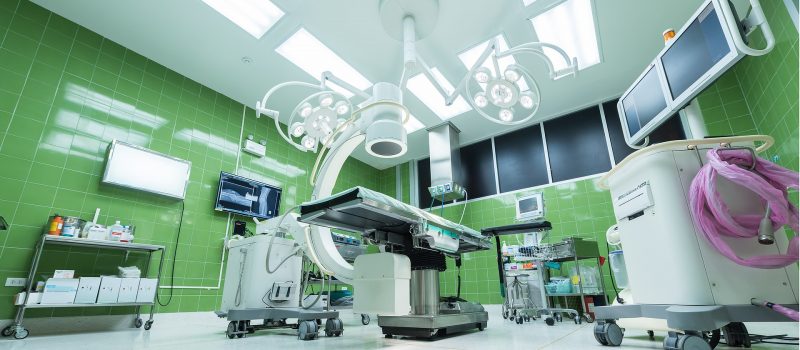 Inadequate Medical Treatment Leads to $625K Malpractice Verdict
By Dean I. Weitzman, Esq. on September 30th, 2016
A Northumberland County, Pa., man has been awarded a $625,000 jury verdict after he received inadequate emergency room medical treatment at a hospital in 2012 following complaints of chest pain and breathing problems.
The man, Charles Smith, who was 53 when the incident occurred, had gone to ­Geisinger-Shamokin Area Community Hospital in Coal Township, Northumberland County, on June 4, 2012, "complaining of persistent pain concentrated in the left side of his chest and radiating into his left arm, along with some arm numbness and ­shortness of breath," according to a Sept. 26 story by The Legal Intelligencer.
Smith was treated at the hospital by Dr. Jere Wagner, "who documented that Smith was at an increased risk for stroke because of both his family history and his own medical history, which included dyslipidemia, occlusion and stenosis of the carotid artery, GERD, angina pectoris, anxiety, tobacco use and anemra," according to plaintiffs' memorandum in the case, the story reported.
But despite Smith's medical history and increased risk factors, "the defendants failed to perform a proper workup to determine if Mr. Smith's symptoms could be the result of a stroke or carotid artery blockage," the memo stated. Instead, Wagner discharged Smith "with a diagnosis of 'non-cardiac chest pain,'" the report states.
Five days later, on June 9, 2012, Smith "began experiencing weakness in his left leg and left arm, along with numbness in the left side of his face and decreased sensation on his left side," the plaintiff's memo noted. He went for additional treatment to Geisinger Medical Center in Danville, where he was admitted with left hemiparesis, the story continued.
"An MRI showed evidence of a stroke and Smith remained in the hospital until June 12, 2012, after which he was discharged with home nurses and prescribed a regimen of physical therapy," the plaintiff's memo continued. "However, despite the physical therapy and surgery on his blocked carotid artery, Smith was left with residual deficits from the stroke, particularly in his left arm and hand, and cannot perform daily activities that require the use of two hands."
Smith was deemed "permanently disabled" by his primary care doctor in 2013 and he was unable to return to his job at International Paper, where he performed manual labor, the story reported.
In his lawsuit against the doctor, Smith alleged that Wagner "breached the standard of care for emergency medicine by failing to order a complete medical workup to determine whether Smith had suffered a stroke," according to the story.
The defendants argued "that Smith reported having no chest pain when he was examined by Wagner" and that Wagner "also advised Smith to stop smoking and to return to the hospital if he experienced any persistent or worsening symptoms," the story reported.
After four days of testimony and about three hours of deliberations, the jury found Wagner 100 percent liable for Smith's disabling injuries and mini-stroke, the story said.
These kinds of cases are a somber reminder that patients and their families must be vigilant about the medical care they receive so they know what is being done for a patient's care every step of the way. But at the same time, patients and families aren't doctors and they can't know every question to ask.
That's where skilled, expert, compassionate and thorough legal representation is needed by patients and their families who have been harmed by medical malpractice and errors or omissions during their treatment. These kinds of cases happen on a regular basis, but they can be fought by legal teams that are prepared to battle for their clients' rights all along the way to a fair settlement or to a just verdict.
We here at MyPhillyLawyer stand ready to assist you with your legal case if you or a loved one is ever seriously injured in a similar medical malpractice, birth injury or related case anywhere in the United States. We represent the families of victims who die in such tragedies as well, to ensure that their families receive every penny of damages that they are eligible to receive.
Call MyPhillyLawyer at 215-227-2727 or toll-free at 1-(866) 352-4572 anytime and our experienced, compassionate, aggressive team of attorneys and support staff will be there for you and your family every step of the way as we manage your case through the legal system.
When Winning Matters Most, Call MyPhillyLawyer.