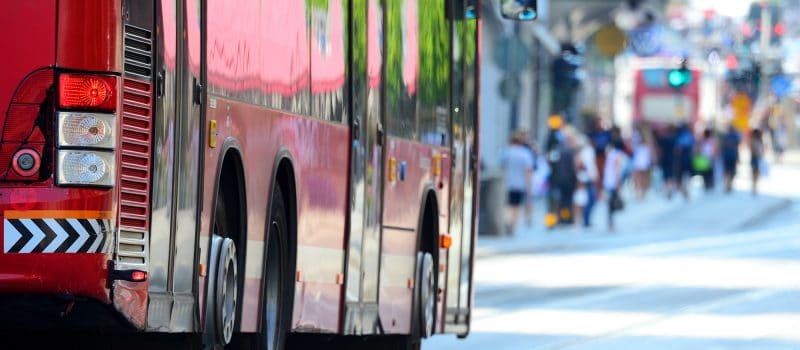 $450K Settlement to Family of Couple Killed by a Pittsburgh Bus
By Dean I. Weitzman, Esq. on October 25th, 2016
A $450,000 settlement has been reached between the Port Authority of Allegheny County and the family of two people who were killed in October of 2015 by a Pittsburgh bus that accidentally ran over and killed them both.
The accident occurred when one of the victims, wheelchair-bound Henry Walker, was  crossing the street in front of the Route 83 Bedford Hill Port Authority bus after exiting the vehicle and was struck by another vehicle at Centre Avenue and Allequippa Street in Pittsburgh, according to a Sept. 25 story by The University of Pittsburgh's Pitt News. Walker was then thrown in front of the bus by the impact of the other vehicle, which was witnessed by his wife, Christine Williams, who was traveling with him. As his wife tried to help Walker get out of the street and out of the path of the bus, the vehicle ran over and killed them both, the story reported.
The bus driver "stood up in his seat twice in an attempt to see over the edge of the bus to where Walker had fallen," but failed to put the vehicle in park when he stood up, the story reported. That allowed the bus to roll forward, killing the couple, the report continued.
A Port Authority spokesman told the paper that the bus driver who was involved in the incident "remains an employee, but is not actively working at this time." the report continued.
The spokesman said the incident "was an absolutely tragic accident, and we at Port Authority extend our deepest sympathies to the family of Mr. Walker and Ms. Williamson."
The lawsuit was filed on Feb. 16, 2016 by Desiree Williamson, the daughter of Walker and Williamson. The incident occurred near the University of Pittsburgh's upper campus. Both victims died at the scene.
These kinds of tragic legal cases occur every day when innocent victims are severely hurt or killed in vehicle crashes through no fault of their own due to the actions, inattentiveness or indifference of others. That's why it is critical to have a legal team on your side that uncovers every fact to bolster your case and maximize your damage award.
We here at MyPhillyLawyer stand ready to assist you with your legal case if you or a loved one is ever seriously injured in a vehicle incident or accident anywhere in the United States. We represent the families of victims who die in such tragedies as well, to ensure that their families receive every penny of damages that they are eligible to receive.
Call MyPhillyLawyer at 215-227-2727 or toll-free at 1-866-920-0352 anytime and our experienced, compassionate, aggressive team of attorneys and support staff will be there for you and your family every step of the way as we manage your case through the legal system.
When Winning Matters Most, Call MyPhillyLawyer.