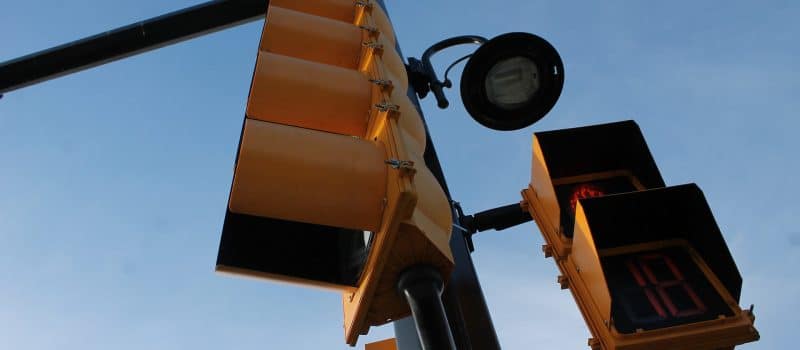 $1M Settlement to Couple Hurt in Red Light Crash in New York State
By Dean I. Weitzman, Esq. on November 11th, 2016
A driver who suffered serious neck and back injuries when another car ran a red light and struck his vehicle in July 2013 in Charleston, N.Y., is receiving a $1 million settlement after pursuing a personal injury lawsuit.
The driver, Bobby Negron, 40, was driving his wife's 2009 Mazda automobile on Drumgoole Road in Charleston when the vehicle was struck by a car that ran a red light at the intersection of Bloomington Road about 9 a.m. on July 6, 2013, according to a Nov. 2 story by The Staten Island Advance.
Negron's vehicle was struck by a vehicle driven by Carol D. Weinberg, the story reported. Negron's wife, Bonnie, 36, was a passenger in the Mazda at the time of the collision.
Both Bobby Negron and Bonnie Negron were hurt in the crash, the story reported, with Bobby Negron receiving serious neck and back injuries that required neck surgery and kept him out of work.
The Negron's lawsuit was filed in New York State Supreme Court in St. George against Weinberg, who was driving the vehicle that ran the red light, and Kaback Enterprises Inc., which owned Weinberg's vehicle, the story stated. The suit was filed in state Supreme Court, St. George.
Bobby Negron received about $970,000 for his injuries, while Bonnie Negron will receive $20,000 for her injuries and about $10,000 for property damage, the story reported. Kaback's insurance had a $1 million policy limit.
These kinds of tragic legal cases occur every day when innocent victims are severely hurt or killed in vehicle crashes through no fault of their own due to the actions, inattentiveness or indifference of others. That's why it is critical to have a legal team on your side that uncovers every fact to bolster your case and maximize your damage award.
We here at MyPhillyLawyer stand ready to assist you with your legal case if you or a loved one is ever seriously injured in a vehicle incident or accident anywhere in the United States. We represent the families of victims who die in such tragedies as well, to ensure that their families receive every penny of damages that they are eligible to receive.
Call MyPhillyLawyer at 215-227-2727 or toll-free at 1-(866) 352-4572 anytime and our experienced, compassionate, aggressive team of attorneys and support staff will be there for you and your family every step of the way as we manage your case through the legal system.
When Winning Matters Most, Call MyPhillyLawyer.