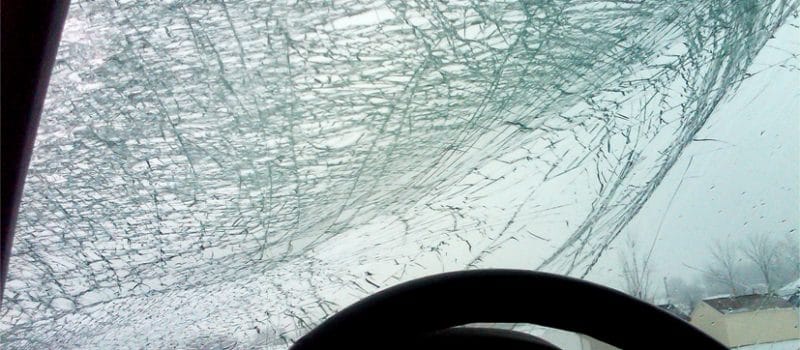 $15M Settlement Being Paid by 3 Bars in Drunk Driving Death Lawsuit
By Dean I. Weitzman, Esq. on November 21st, 2016
Three Minnesota taverns will pay a combined $15 million settlement to the families of a 9-year-old boy who died and a 7-year-old boy who was severely injured in a September 2014 car crash that was caused by a drunken driver who had been drinking at the bars.
The victims, Jeramiya Bishop, 7, and his cousin, William Siems, 9, were sitting in the back seat of a car being driven on Sept. 20, 2014 by Amber Bishop eastbound on U.S. Highway 14 in Rochester, Minn., when their car was struck head-on by a vehicle being driven the wrong way on the highway by defendant Gerald Mohs, according to an Oct. 25 story by Channel 5 Eyewitness News KSTP-TV in Saint Paul, Minn.
William Siems was killed in the crash and Jeramiya Bishop suffered spinal injuries that left him a paraplegic, the story reported.
An investigation by forensic toxicologists found that the defendant, Mohs, had "consumed about 21 one-ounce alcoholic drinks the afternoon and evening before the crash," starting at Treasure Island Casino in Red Wing, Minn., around 1:30 or 2 p.m., the story reported. Mohs moved around the casino and purchased drinks at various bars inside the casino, the report continued.
After he finished gambling just before 4 p.m., Mohs met his wife at a casino bar and they went to the nearby Tipsy Turtle bar where they drank alcoholic beverages and played games of pool, the story reported.
"The plaintiff's toxicologist calculated that Mohs likely consumed 10 one-ounce drinks at the Tipsy Turtle while the defendant's toxicologist calculated that Mohs likely consumed eight one-ounce drinks at the Tipsy Turtle in addition to eight drinks at Treasure Island," the story stated.
The couple then went to the North Star bar where Mohs had four more drinks, then to the Wicked Moose bar, where he had one drink later that night. "He was denied a second drink by the Wicked Moose and was told to leave, so he got in his car at 8:11 p.m. and drove away," the story reported. "Less than a minute later, Mohs crashed into Amber Bishop's vehicle" about two blocks away in the eastbound lanes of U.S. Route 14, the story reported.
Following the head-on crash, Mohs "then left the scene of the crash on foot before police arrived" and later "was seen on surveillance video arriving at the North Star bar a second time at 9:30 p.m.," the story reported. He was arrested by police about 70 minutes later.
The judge in the case ruled that there was no evidence that Mohs was "obviously intoxicated" when he was at Treasure Island, "but he was obviously intoxicated when he was served alcohol at the Tipsy Turtle, the North Star and the Wicked Moose bars," the story reported. Mohs was found 50 percent liable in the case, while the Tipsy Turtle was found 25 percent liable, the North Star was found 20 percent liable and the Wicked Moose was found 5 percent liable, the story continued.
The family of William Siems will receive $1.07 million of the settlement, while Jeramiya Bishop will receive $12.5 million, the story reported. Amber Bishop will receive $1.41 million of the settlement.
Under dram shop laws in Minnesota and elsewhere, bar owners and other people who make a profit selling alcohol are responsible for the consequences of continuing to serve alcohol to someone who is over the limit. Dram laws also apply if the person who is served alcohol is underage. By serving additional drinks to someone and then allowing them to leave the establishment in that condition, tavern owners can be held responsible for injuries to others. If a person is visibly intoxicated, the law says that a tavern owner should cease serving alcohol at that point.
Pennsylvania's Dram shop liability law is named for a "dram shop," which is a 1700's term for a tavern that sold alcoholic drinks by the then-popular dram, which is a small unit of measure. The dram laws are there to help victims and their families when they are hugely impacted through the deaths of loved ones at the hands of drunk drivers whose drinking binges are not halted by the keen observations of restaurant and bar staff members in a moment's notice. Dram shop rules exist to protect society as a whole and to punish bars and restaurants that continue to serve alcohol to customers who are already intoxicated.
Tavern owners must know that continuing to serve patrons once they are intoxicated is not acceptable, and that they will be held accountable. In this case the dram shop laws were upheld.
These kinds of tragic legal cases occur every day when innocent victims are severely hurt or killed in vehicle crashes through no fault of their own due to the actions, inattentiveness or indifference of others. That's why it is critical to have a legal team on your side that uncovers every fact to bolster your case and maximize your damage award.
We here at MyPhillyLawyer stand ready to assist you with your legal case if you or a loved one is ever seriously injured in a vehicle incident or accident anywhere in the United States. We represent the families of victims who die in such tragedies as well, to ensure that their families receive every penny of damages that they are eligible to receive.
Call MyPhillyLawyer at 215-227-2727 or toll-free at 1-866-920-0352 anytime and our experienced, compassionate, aggressive team of attorneys and support staff will be there for you and your family every step of the way as we manage your case through the legal system.
When Winning Matters Most, Call MyPhillyLawyer.